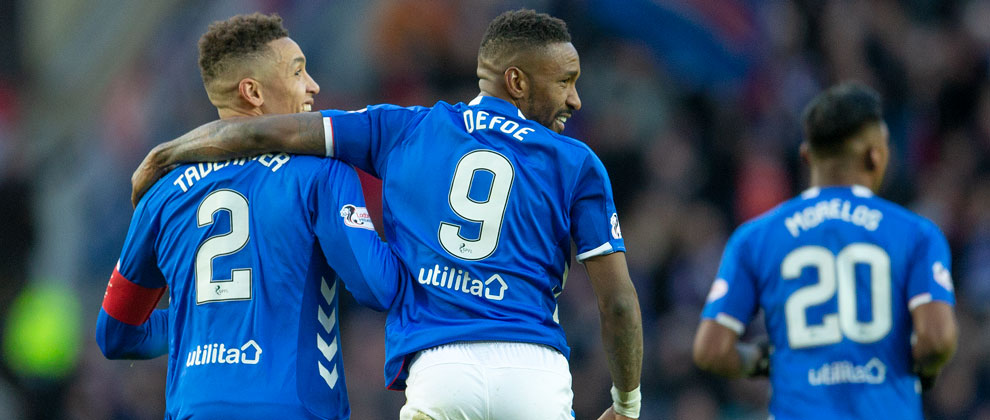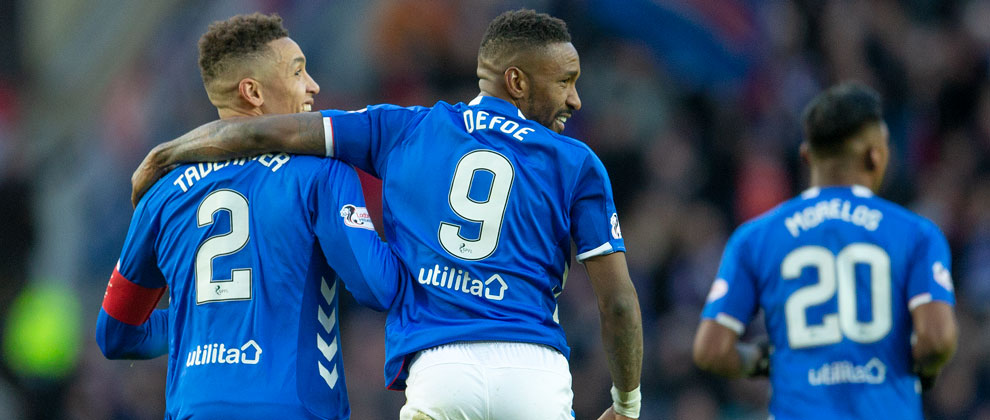 While praising captain James Tavernier for his maturity and team ethic in conceding the fourth penalty to Jermain Defoe, Steven Gerrard has slightly admonished his leader on the pitch at the same time and equally suggested both Defoe and Alfredo Morelos should not have demanded the ball and it's Tavernier's duty alone.
In a curious comment, the manager expressed that Tavernier is the taker, the best, and moving forward no one else is to take them, which does rather take volition out of Tavernier's hands and means he's permanently obliged to fire them in.
Tav is without doubt Rangers' best penalty taker, and despite his rare miss yesterday he really is quite exceptional at putting them away, but Gerrard has put his foot down on those who might want to get in on the action and stated the man with the armband is to be the only spot kick hitter from now on.
He said:
"It's Jermain's home debut if you like and I admire the fact that him and Alfredo both wanted the penalties, but for me it's important moving forward that James just does the job. He's the number one penalty taker, then it's Alfredo and then it's Jermain. But look, the important thing is we scored the goal, but I don't like to see people grabbing the ball off each other, I don't think it's right."
In a sense he isn't entirely wrong – watching a group of grown men with petted lips over who gets to take a penalty (Alfredo we're looking at you) is really unseemly and not in the spirit of a team ethic – but Tavernier was mature to allow Defoe to ultimately get his first goal at Ibrox.
We would similarly rather not see that behaviour again, but Tav should always be allowed to delegate a penalty if he wishes as well.
Curious!