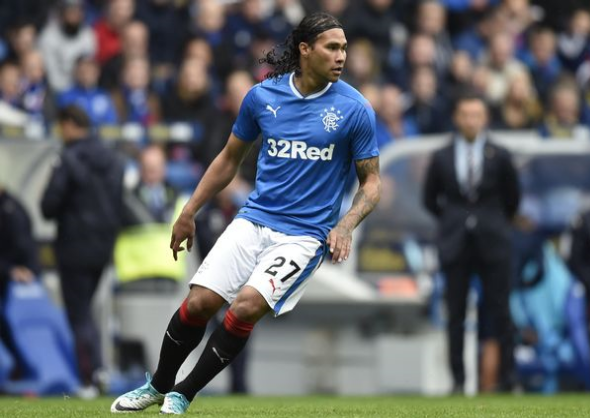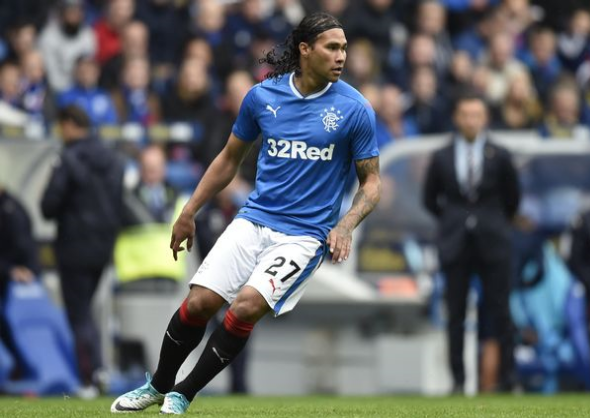 It would be safe to say Carlos Pena did not exactly leave to many Rangers fans' regrets. His performances had been patchy at best and awful at worst and in his darkest days at Ibrox was accused of nefarious off-pitch conduct and ultimately being a painful waste of £3.2M on it.
Naturally his departure was only a loan, first to one Mexican side then a sub loan to another, before that was terminated within the past few days – so we always knew Pena was returning.
Ibrox Noise covered the topic just as news broke of his arrival back on these shores, without our being aware the loan had ended – and we'd advocated a possible redemption for the attacking midfielder.
But while he showed undeniable ability at times and a degree of technical quality sadly lacking from our team otherwise, his conduct outwith match time was troubling and then there was the infamous 'nose-wipe' as he arrived in Mexico.
For some inexplicable reason Carlos Pena chose to wipe his nose on a pair of Rangers shorts. We have literally no idea why he'd do this, but it gives a slight glimpse into his troubled mind.
Today, he's announced his return – that his loan is over and he's ready to give his all back in Scotland.
And he looks like he's shed a tonne of beef, and appears a bit leaner and more ready to cope with the rigours of football.
We should also point out he played most of his loan out of position – the guy is a box-to-box/attacking midfielder by trade, although his passing can be a little hairy – but if you need goals from the middle, he's your man. Instead, he found himself in DM and even full back in South America which really isn't his forte – it's not a surprise that he failed there.
And Rangers only have no one to get goals from midfield – we've strongly suggested Scott Arfield may be able to deliver that but one swallow does not a summer make and a second option as well as him would be more prudent for a club the size of Rangers.
Pena can score. He has a fine touch, and he is technically good. His workrate is in question and his passing probably isn't sharp enough for him to be creative, but Rangers paid a lot of money for him, and are paying his wages.
And if Steven Gerrard can help get this guy's mind in the right place, then perhaps the idea of him returning to the fold isn't as ridiculous as it could have been.