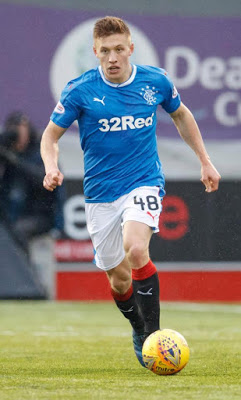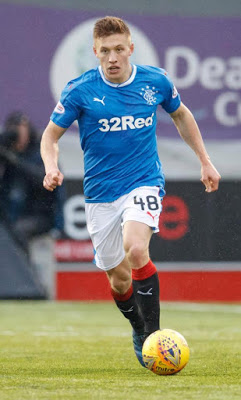 This summer many Rangers fans were extremely surprised when Steven Gerrard appeared to have no interest in Greg Docherty, and indeed this was confirmed the case when the former Hamilton man went out on loan to Shrewsbury.
It was a stunning exit, which shocked most supporters, apart from Ibrox Noise after Docherty had confirmed he hadn't been furnished with a one-on-one with the new manager, unlike the other players.
It appeared the Scottish midfielder wasn't in the manager's plans, and instead signed Lassana Coulibaly in his position.
Now, we are in no way smearing Coulibaly – in form he's a truly marauding titan and a real destroyer at the heart of Rangers' engine room – but it's also fair to say he's not been in that form for well over a month, since that fateful injury against St Mirren.
Meanwhile Docherty has absolutely shone down south, and whatever you think of the standard of League One in England, it's probably about equivalent to the SPL, bar the Old Firm and maybe Hearts right now.
The point is with the manager today hinting at a return for Docherty this January, albeit playing cards close to his chest in attesting that it's simply a 'conversation' at this point, it appears he may just be realising his error in letting Docherty go on loan.
The absolute blunt truth for us here at Ibrox Noise is, for all the excuses some supporters justify that particular decision as saying Docherty needed experience, well, it's our contention he was already good enough to play for Rangers in midfield.
Steven Gerrard is starting a glut of young players in our team – Ejaria, Kent, Rossiter, Coulibaly, Katic, Morelos – yet no one complaints they start based on their ages. Yet they justify Docherty's loan on grounds of experience?
We firmly believe Docherty is already good enough to play for Rangers – he was colossal for us until the ill-fated Dorrans partnership, and right now Coulibaly isn't the player he looked like being.
We'd rather play Docherty, our own player, develop him into a top-class Rangers general, as opposed to hoping an on-loan player gets his form back and 'does us a turn' before going back to France.
We see a future at Ibrox for Docherty, from January onwards – we hope you all do too.
polls