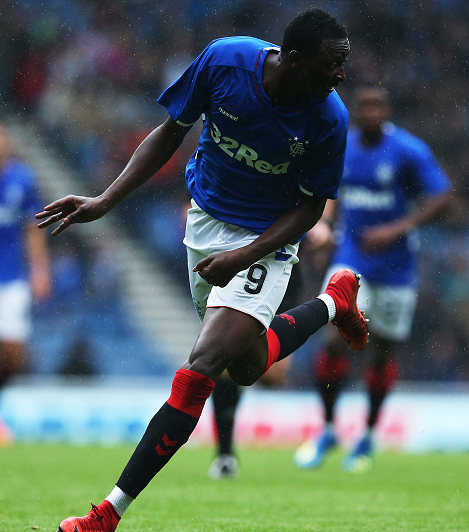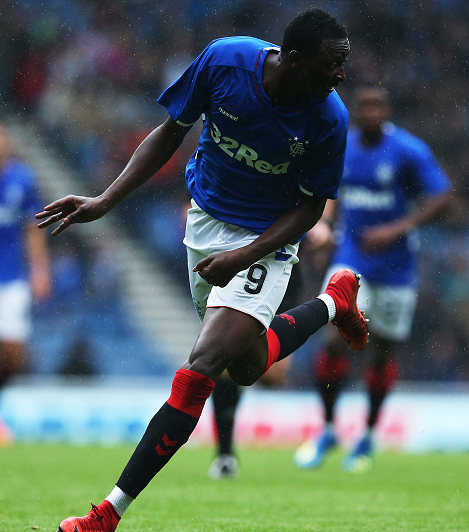 After yet another appearance for the reserves/development, and a complete omission from the Old Firm match, we're starting to wonder what's going on with Umar Sadiq.
The guy's CV was impressive, with a good spell in Holland's Eredivisie at Breda, and a couple of goals in Italy's top flight too. At his age and not even a full international yet with Nigeria it was a promising resume.
Unfortunately, while your chums at Ibrox Noise vaunted his arrival hugely, we're now going deep into September and signs are desperately poor for his chances of success in Govan.
The colossal striker hasn't made a single start, has barely played more than 15 minutes at a time, and despite a (fortuitous) goal in a pre-season friendly, seems to be deeply struggling to have any kind of impact at Ibrox.
He seems a very likable chap, we've not met him but accounts are he's a lovely fellow – but on the pitch is what counts and we've been rather worried by what we've seen so far. His massive frame certainly wasn't made for ballet and his ungamely and awkward posture has made his composure on the pitch look more like Slender Man.
This is not to insult his physicality on any level – we are what we are, short, tall, fat, thin – but a professional footballer needs to be able to overcome his 'quirks' if he is to succeed.
Early prognosis was Sadiq was struggling with the culture and climate – we don't know if that still holds true, and we're sure the club is doing everything in its power to make him feel at home, but unlike fellow African signing Lassana Coulibaly, Sadiq does not appear to have settled either mentally or physically and all the ability in the world can't change that.
He appeared in the reserves match v Dundee, in which a glut of Academy kids were used rather than the usual development players – the Gers lost 4-0 albeit given the pretty skeletal side we put out, there's nothing to read into that.
But it's Sadiq's continuing struggles which concern us. We ultimately appear, presently, to have just two credible strikers on the books – Morelos and Lafferty. Sadiq was supposed to be much more than what he currently is, but deep into September and we cannot see Stevie trusting him much yet with more responsibility.
It's one we hope turns around. The kid has ability. You don't score a bunch in Holland for a struggling side nor a few in Serie A if you can't play. But cultivating that out of him may just be a big task for Gerrard to undertake – if we can just get him settled, happy, and comfortable.
Over to you.