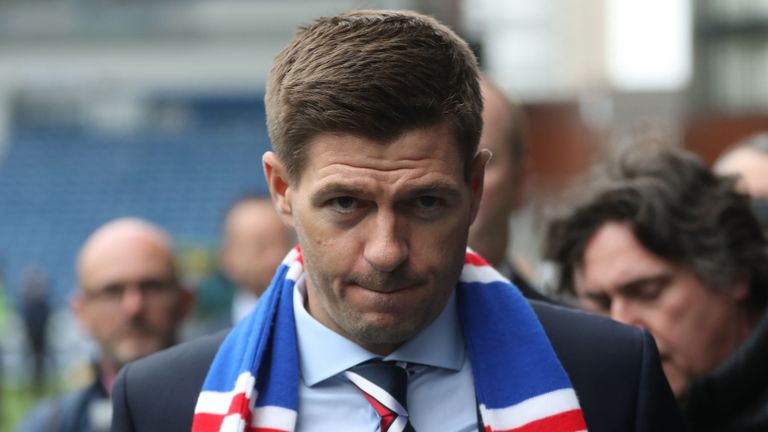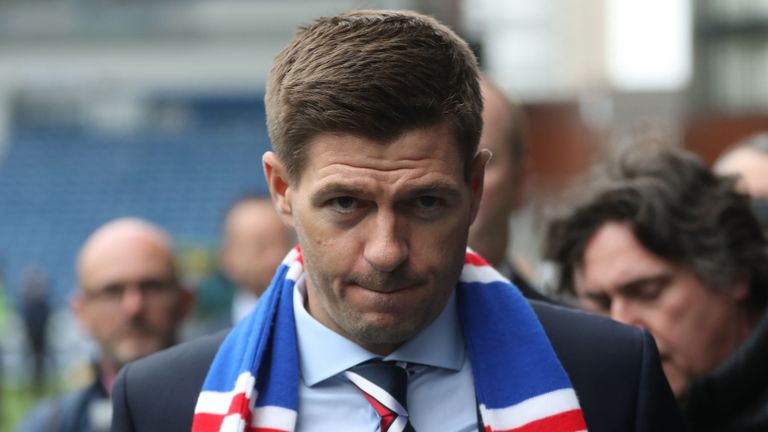 Rangers fans find ourselves in a slightly puzzling place. Older Bears, such as the majority of your good staff on Ibrox Noise, are used to success yesterday, to marquee players in the Light Blue bestriding all before them like colossi.
Meanwhile the younger ones have had the lion's share of a decade knowing nothing but a Rangers at the level of Hibs, while being regaled by their parents' and older siblings' stories of a Rangers who topped the league and won trophies galore.
So that dichotomy is already making the Rangers fanbase a surreal place these days.
But the new one is the expectation surrounding Steven Gerrard. It is written into our DNA that we win. We are Rangers and we are the best. And when we aren't the best we do everything and more to become the best again, and we do it quickly.
And the hype over Gerrard and the winning steel he'd bring not to mention the marquee signings he'd surely attract also caused a frenzied level of anticipation that this Anfield legend and his brilliant new acquisitions would finally give us a glimmer of a Rangers that would push Celtic, or at least, progress significantly over the dismal seasons we've suffered.
So, after a stuttering start where performances have been frankly dreadful (despite two clean sheets) there's a wild shuffling sound at the back of the class as students of football try to marry the damned expectation they had of Gerrard with the fact it isn't exactly blowing us away yet.
And change their rhetoric from 'Let's Go' to 'when do we start?'.
You see, we've been expecting so much, and now that it looks patently less impressive than we'd hoped, suddenly the language has shifted to demanding Gerrard and the players get a chance. Let It Gel Give It Time rears its head again – the same LIGGIT Pedro enjoyed before Murty took the mantle.
This is not to say Gerrard is a dud like they were, but the harsh reality is what we've seen so far, impressive defence aside (and believe me, we're cherishing half capable blokes at the back) is pretty much as it was last season.
We're not jumping on Stevie's back, but he is the one who wanted this gig, and our board are the ones who decided he was the answer. Box office he is, but Rangers is a hell of a first job in management, and we always reserved judgement till we could actually watch his ideas unfold.
So far they ain't great, and there's the nub – do Rangers fans want to give Gerrard the long term to find the answers, if that's what it takes? Of course, every chance he'll nail it inside a few months or even less, but if not? There's also the chance he's a turkey. Yes, let's not be utopian here – he could be a complete failure but then could he have picked a harder task than bringing us back from the land of mediocrity?
We hoped for more Graeme Souness than John Barnes but even John Barnes had Berkovic, Larsson, Lambert and Petrov.
There is a long way to go, but the start in competitive football has been far from encouraging. Here's hoping this is as bad as it'll get.