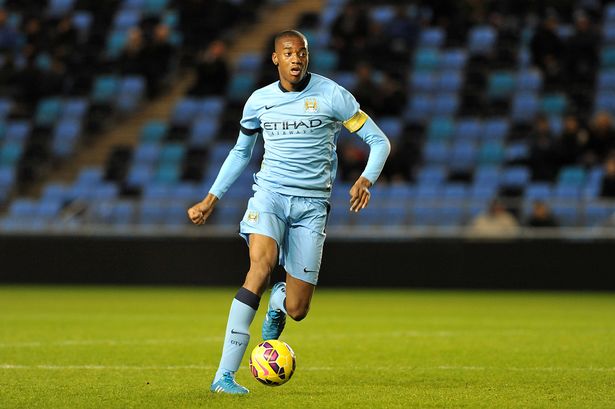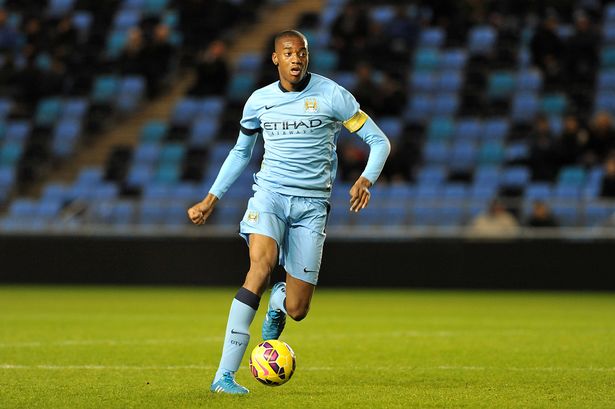 Article by: Richard
Rangers have made a £3million offer for Millwall's left-footed 6ft 4" centre half Jake Cooper, but his manager is loath to sell him to any interested team. Understandably they are keen to keep hold of him – but they will have to give Rangers an answer very soon.
With Man City's international centre halves John Stones, Aymeric Laporte, Nicolás Otamendi and Vincent Kompany all ahead of the youngsters, now you know why these high quality younger players are finding it almost impossible to get into the side.
Mark Allen the Rangers Director of Football, spent seven years overseeing Man City's youth set-up, and knows these lads well, so I have a list of possible players for Gerrard & Allen to ponder bringing to Ibrox if the deal for Jake Cooper fails to go through:

————————————————————————
Tosin Adarabioyo, 20-year-old Manchester City's 6' 5" centre half, was born in England and is of Nigerian descent. At only 16, he was chosen to captain the U18s side.
On 21 Feb '16, he made his first-team debut in an F.A Cup match against Chelsea and made his Champions League debut on 24 Aug '16, in a 1–0 win over Steaua București.
He has played 7 games in total over the last 3 years for the first team. One F.A Cup, 3 League cups and 4 European games. He is also at the centre of an international tug-of-war between England and Nigeria.
He eventually signed a new lucrative deal at £25k a week or his agent was threatening to let his contract run down and move to another club for free.
————————————————————————
Kean Bryan, 21-year-old Manchester City's 6' 1" centre half or midfield player.
Captain of the development squad, where he was converted from a box-to-box midfielder into a centre-back. Bryan has been praised for his vision, passing ability, his penalty-taking skill, as well as his long-range shooting ability.
On 31 Aug '16 he joined Bury, a League One side on a 1-year-loan-deal, and played in 13 of their games.
On 31 Aug '17 he joined Oldham, a League One side on a 6-month-loan-deal, and on 16 January 2018, Bryan returned to the club on loan for the rest of the season. He played in 25 matches over the 2 loan deals and scored twice.
————————————————————————
English-born from Nigerian parents Ash Kigbu is a 19-year-old Manchester City left footed centre half with a very bright future. He currently plays for Premier League 2, Division 1 club Manchester City U23, and is contracted to City until 30 Jun '19.
His pace and athleticism make him a nightmare to play against for opposition attackers, and is at
the centre of an international tug-of-war between England and Nigeria.
————————————————————————
Cameron Humphreys, Manchester City's soon to be 20-year-old 6' 2" centre half and right back, was born in England and plays for the U23's side.
On 30 Jan '16, he made his competitive debut in a FA Cup game against Aston Villa, and is now a key member of both the Premier League 2 and UEFA Youth League sides. Humphreys played for England up to U19 level, and played for England U17 as a 14-year-old.
————————————————————————
Joel Latibeaudiere, 18-year-old centre half or full back was born in Doncaster to Jamaican parents and is the captain and leader at the back for Manchester City's U23 team. Joel is a top defender: Tall, commanding, powerful, pacy, elegant and very confident on the ball.
In the 2016-17 campaign, he captained the U18's Premier League North Division as they won the FA Youth Cup final, and only missed out on a few games whilst on England duty.
In the 2017-18 pre-season, Joel travelled to the United States with the first team for the International Champions Cup and made the subs bench for the game against Spurs.
He's been a regular for Simon Davies' Elite squad in both the Premier League 2 and UEFA Youth League before departing for the FIFA U17 World Cup in India, which they won.
City hold high hopes that Edward will progress to Pep Guardiola's first team due to his skill. composure on the ball, and his ability to read the game well beyond his years.
He has also shown maturity in operating as centre half, a holding midfield role but has been predominately playing at left-back for the Under 23 side. He is a superb dead-ball specialist, and the youngster carries a real threat going forward.
————————————————————————
With Gerrard's contacts at Liverpool and Allen's at Man City, Rangers have access to players with a tonne of potential and I have listed only five such at the Etihad. Got to be better than Cardoso, right?