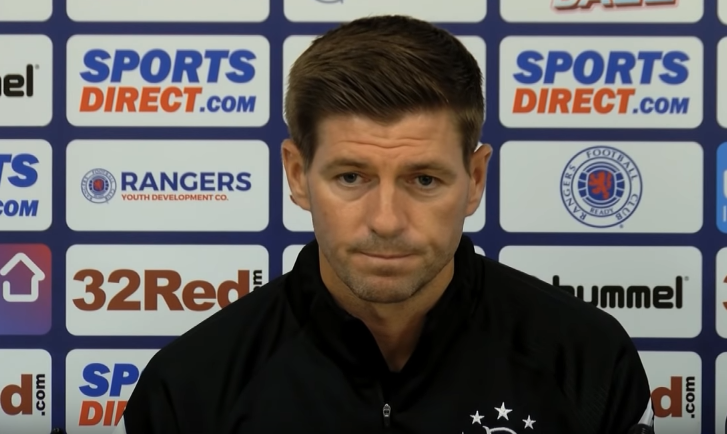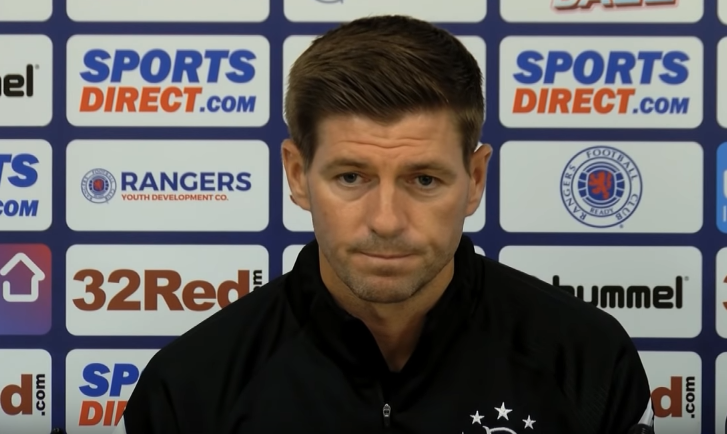 As regular readers to Ibrox Noise over the years will know, one thing this site has paid close attention to is semantics.
We take significant pride in our analysis of how our managers speak, and what they say – we meticulously pore through the wording, and flush out the contradictions.
One of our favourites was Mark Warburton's comical lies about weeks to ten days for pretty much every player who was out injured, and another was exposing Graeme Murty's real allegiances when he described Celtic Park as 'second to none'.
The point is we pay attention, and that's why, when Steven Gerrard spoke yesterday at his pre-Shkupi press conference alongside new signing Umar Sadiq, we were especially intrigued by how he addressed the Jake Cooper story.
Let's first sift through what he said:
"I answered to the question to yourself last week about speculation and I don't like to add to speculations especially when players belong to other clubs. So I won't be adding to any kind of speculation."
Fair enough we might think?
However, when asked about another target recently, ironically enough the man sitting next to him, Gerrard's response on the 24th of June was completely different:
"We're fans of Umar Sadiq, we do like the player. Sadiq would bring us a forward option — height, power and presence. He's a player who works too hard, believe it or not. He does tons and tons of running. He's very enthusiastic. We've got an interest, but at the moment Sadiq is still a Roma player. It's ongoing. We'll have to see how that one materialises, but he's someone we like."
In short, it appears if a player is a serious interest, Stevie may be prepared to discuss them, but if they're not, it either gets flat out denial or a non-comment.
Now this isn't scientific, of course, and semantics are only the study of language structure and how we use words for specific purposes, but the two juxtaposing responses there to two different reported transfer targets are very revealing.
Indeed, we discussed recently how Gerrard had dismissed six players as being interests (much to the vehement disagreement of some of you good readers), but the one he did admit was Sadiq. Lo and behold the rest have faded from press association and Sadiq sits in Govan.
Cooper is one we'd like, and we will see if there is fire underneath the smoke, but it is nevertheless intriguing how differently Stevie G has addressed two transfer stories.