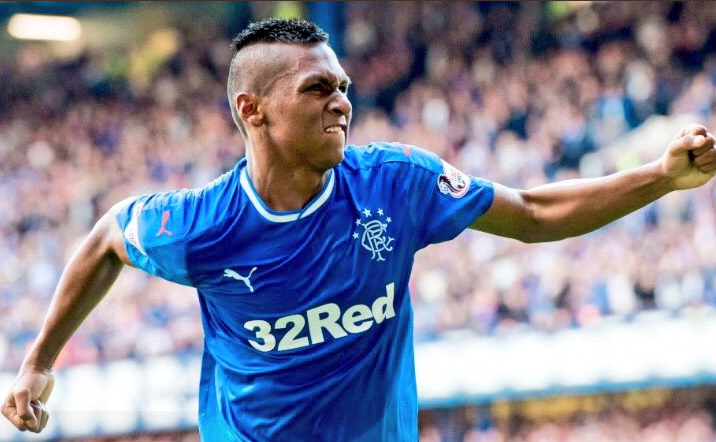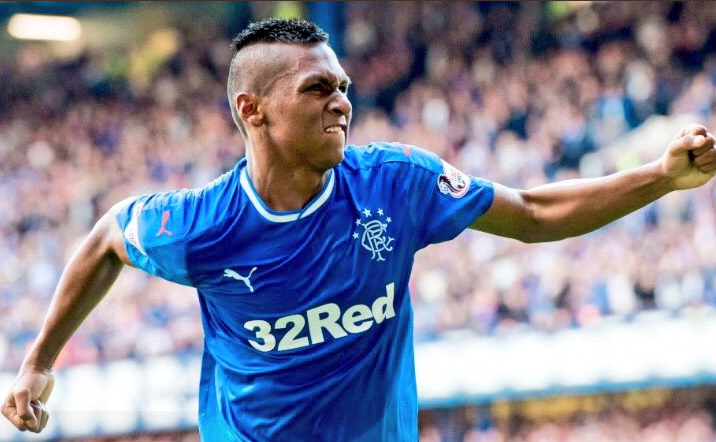 The future of Alfredo Morelos has been one of the most intriguing stories to surround the club in recent times.
The 21-year old Colombian hitman set the SPL ablaze for a period last season, and while his scoring was patchy and inconsistent (we can't forget a 10-match dry spell) it was nevertheless still enough to put him as the league's top scorer.
However, the events of January undeniably unsettled him – an alleged £11M bid for Chinese giants Beijing Renhe was rejected by the club and despite Morelos subsequently signing a year extension to his deal, his verbals about aiming to play in England and failure to ever commit his future to Rangers in words suggested he was vulnerable and, to quote his last two managers, may have had his head turned.
His new manager Steven Gerrard has said the right things – he has stated Rangers and the fans love the player, and want to keep him – but he admitted the lad may be looking elsewhere but suggested only Morelos himself knew that.
Either way, as the manager should, he confirmed he wants to keep the former HJK man.
And frankly, this is a stance Ibrox Noise agrees with – if Morelos himself actually wanted to stay. The problem is his lack of ever making any statement of commitment to the club in the face of all this interest.
If we look at the player's actual attributes, he has a lot to offer. He is very much a one-man up top job, a stocky powerhouse capable of causing defences all manner of nuisance. He wins a tonne of fouls, and he has enough strength to outmuscle the majority of defenders he faces.
When he plays deeper he is also one hell of a team player – he holds the ball up, creates a load of space by dragging defenders away from the middle, and brings his team mates in. He works his socks off to make their lives easier.
However, the downside is when he ends up in the box himself, he often forgets they exist and the game becomes all about him. He becomes greedy, selfish, and extremely wasteful. He has also choked on a number of occasions against Celtic.
There is also the question of his attitude on the pitch – he is frequently seen with a greetin' face just like Barry Ferguson all those years ago, looking frustrated, petulant and managing to get himself in trouble a lot.
However, he is young, and if the negative aspect of his game can be weeded out, he is a compact, robust and reliable striker – but he also needs to work on being clinical.
At the end of the day though, it is about his ambition. He has made it clear he sees his future as playing in England. He would evidently even be happy with the Championship given he didn't specify the top flight, but the truth is we don't blame him for wanting the promised land of the game south of the border.
We do, however, blame him for having repeatedly stressed it in past interviews.
He's stopped saying that stuff now, and we know there's interest in him from Turkey and the Chinese Super League, not to mention English clubs, but unless they bid what Rangers want he will stay.
As long as he is truly happy with that and staying at Scotland's biggest and most successful club where he could become a legend, it gets our endorsement. He looked more than happy at training, and seems in good form in terms of spirit of late.
We want a happy Alfredo Morelos at our club. But he has to truly be content with Rangers, and being idolised by 51,000 people.
After all, who wouldn't be?