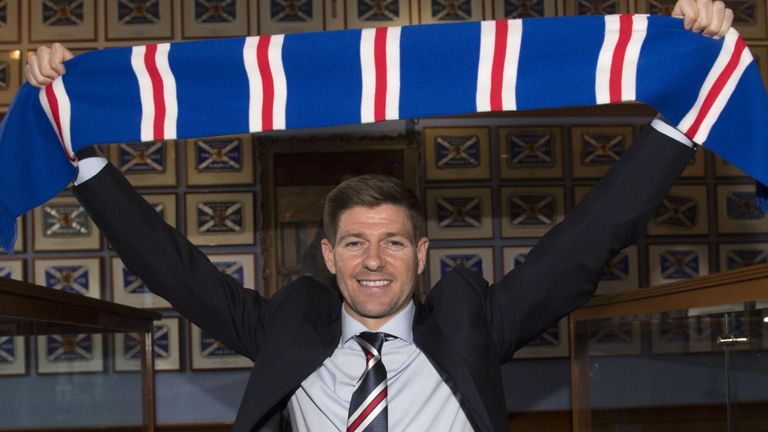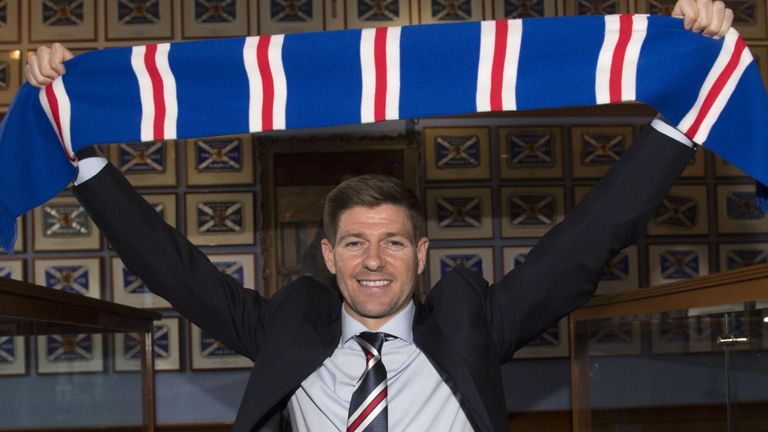 With two games left of the season to clutch Europa League football (we'll explain that one in another entry), Rangers players are under massive pressure to deliver both the superior prize money on offer for getting second place, and the prize money on offer in Europe.
Whatever happens though, there will be changes this summer, because for Rangers to pick up a legend of the calibre of Steven Gerrard (still doesn't seem real, does it?) will require returns on the playing squad in kind, and the man has committed almost half a decade to the club and will be making serious inroads into overhauling a dysfunctional squad.
Ibrox Noise takes you through a list of the players we think are good enough to remain at Ibrox for next season. We assure you, the keeps are a heck of a lot thinner than the bins.
Jak Alnwick:
We need a good quality number two – Alnwick has impressed in most of his outings, and his double save on Saturday was absolutely top drawer. We need a better number one though, and given it is our conviction Alnwick is the best goalie at the club right now, no space for the current number one.

Declan John:
A Welsh international, John has been frankly, our real POTY. A completely underrated left back who has been consistent from the word go – one of the first names on the team sheet and at a great age to develop and get even better.
Ross McCrorie:
This DM has great potential and the heart of a lion – he isn't the finished article yet but he is definitely of the calibre that Rangers need. Play him in defence and he's useless. It's that simple. But in the anchor role he's among the best we have.
Greg Docherty:
Seems to have lost favour with both management and fans, and yet no one worked harder from January onwards than he. An outstanding talent who we simply hope will benefit from some rest rather than anything else, because if you're choosing Jason Holt over Greg Docherty, we'll have some of what you're having.
Sean Goss:
Great vision, positional sense and awareness, as well as the ability to pull strings, Goss has been scapegoated by fans and management alike – from the toast of supporters prior to the Ibrox Old Firm, some of them now can't wait to drive him back to Loftus Road. He's not exactly Barry Ferguson yet, but this lad has talent and we would definitely hold onto him if QPR were to let him go.
Jamie Murphy:
Has lost his way of late under the influence of the whole team being horrific, but still works hard at both ends. He's an excellent player and at the very least deserves a crack at the Gerrard era.
Jason Cummings:
We've said it before about him and we'll say it again – he is a much better player than his minutes have suggested. A clinical striker, he is top quality but just never got a run in this team. He also needs a striking partner and cannot play as either lone forward (Hearts and Celtic) or as a number 10 (Kilmarnock) – if this was to happen Cummings would finally explode in the way his talent deserves.

Maybes:
Daniel Candeias:
POTY but while a hard worker and an assist king, he has never won the fans over – one or two of us on here love him, but the majority are a bit non-plussed. Fine for squad we suppose.
James Tavernier:

Again, just doesn't do it for us. We'd really rather sell and get good cash for him, but if he was to remain, he cannot retain the captaincy and is squad and no more.
Gone:
The rest. While there's division on the site over Alfredo Morelos (some of us want his babies, the others want the cash for him), the rest just don't cut it. Ryan Jack was utterly underwhelming as DM, never impressing a tenth as much as Greg Docherty or Ross McCrorie did, while Josh Windass is a patchy luxury player who is either scoring goals or assisting – nothing else. No work and no tracking. Wes is miles off being good enough, and none of the defenders we have are even a 20th as good as we need at this club. Graham Dorrans has been poor.
Of course, this, all this is just our opinions. Stevie Ger will make the final calls and we shall see who he agrees on.