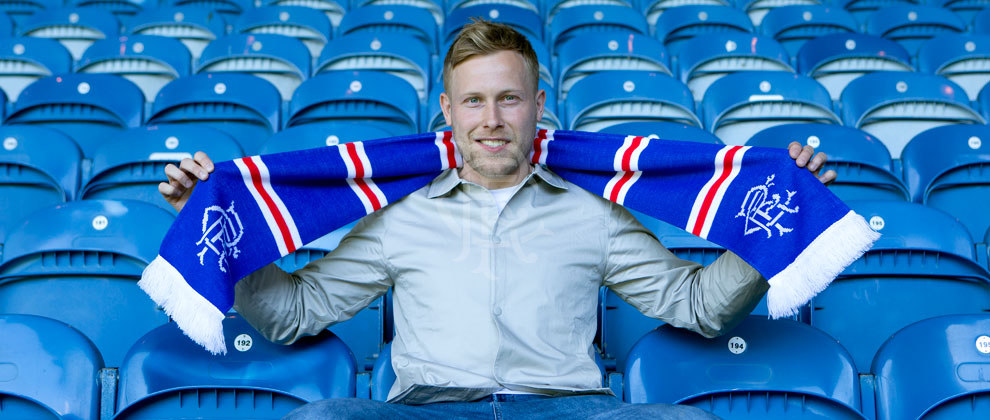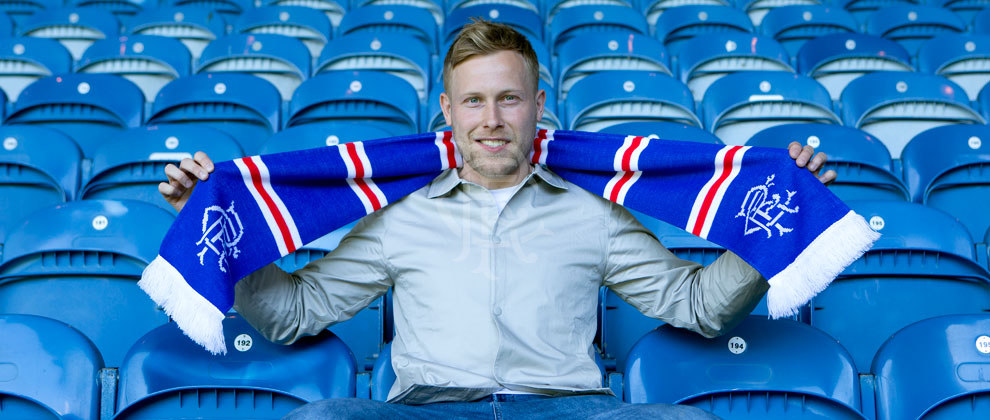 If Mark Allen's testimony today is entirely accurate, and there is no reason for us to suspect otherwise, Steven Gerrard is on the verge of a clearout and overhaul which compares only to what Souness did in '86 and Advocaat did in '99.
In short, the only player we know is (probably) in Steven Gerrard's plans is new signing Scott Arfield.
Beyond this, all bets are off. Every single one of them.
With a bunch of loans expiring for a start, Norwich's Russell Martin, Forest's Jason Cummings, Brighton's Jamie Murphy, and QPR's Sean Goss are all headed back to their parent clubs, with the prognosis for a permanent deal being uncertain for two and effectively zero in Goss and Martin's cases.
David Bates is now a Hamburg player, more or less, and no one else under contract is anything like a sure-fire first team starter under Gerrard, making it as clinical a clean slate as it gets.
While it is true Rangers fans feel like we've been through this every summer since 2012 (outwith the embargo), something feels substantially different this time. This is Steven Gerrard with a genuine remit to completely scrap the underperforming squad he has and compile something truly capable of competing with Celtic.
Warburton thought he was nailing it with Kranjcar and Barton. Very wrong. Pedro thought he was nailing it with Cardoso and Herrera. Wrong again.
This summer once again sees someone rip up the old regime and start again – and for the first time we look like we might actually get a serious shout. For the first signing to be an EPL regular who his ex-club's fans are sorry to see go (unlike Dorrans – big red flag there) shows the statement of intent.
Gerrard is looking at a high-quality British core, with a select choosing of marquee imports. We don't care what nationality players are, but there is no doubt signing half of Mexico and Portugal or the English lower leagues isn't the direction to go in.
And Gerrard's reputation will secure better players than we have suffered of late.
There is no one player we owe loyalty to (apart from, in one or two's opinion at Ibrox Noise, Lee Wallace). We at the site do like Rossiter, Docherty, et al – but we don't owe them a thing. Our club is the priority and as long as we have a Rangers fit to challenge at the top of the SPL, that is all that matters.
Whoever wears the shirt.