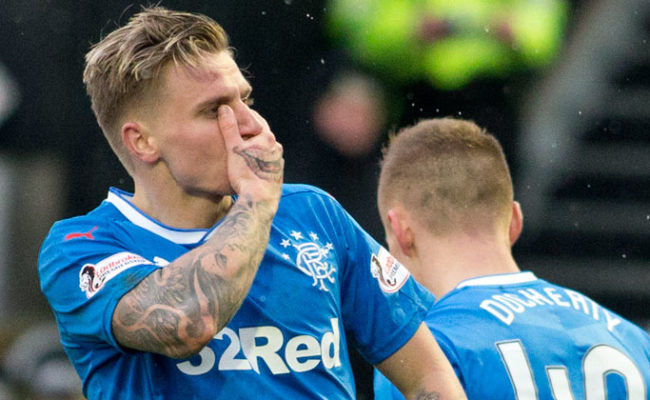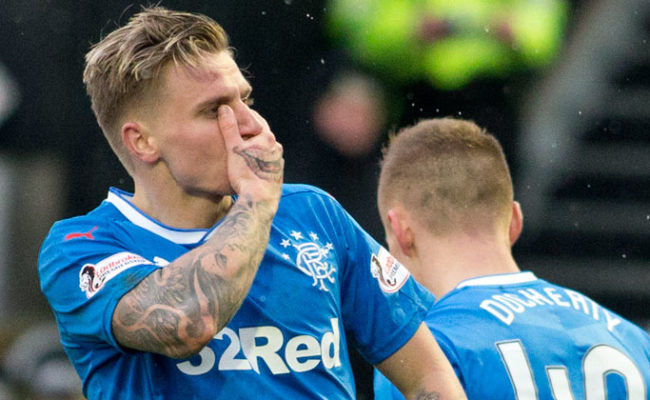 Jason Cummings has once again proven his heart is in Govan by not only arriving at his press conference covered in blue paint, but admitting his spell at Ibrox has been the greatest time of his life.
The adopted Rangers fan has not had an easy time with the Famous, with his ex-manager hardly selecting him and rarely playing to his strengths, but as he said himself he has six goals in seven starts and he's a player who has made no secret about how much he wants to stay:
"This has been the best experience I have had playing for such a big club as Rangers."
For someone who hasn't even played a lot, this is high praise and we're sure Hibs fans will love to hear it.
His time at Forest wasn't the best, and he is clear about wanting to make the move permanent. Information is Mark Allen is keen to get a deal done, and it's about making the price right.
Of course, we're also sure Steven Gerrard will have a few opinions too, but Cummings is looking forward to life under the new boss. Hopefully:
"The club are going in the right direction getting Steven Gerrard in. It's an exciting time at the club. I feel like I can be the lead striker at this club, there is loads more to come from me and I feel like this is just the start for me here."
We hope this one gets sorted.