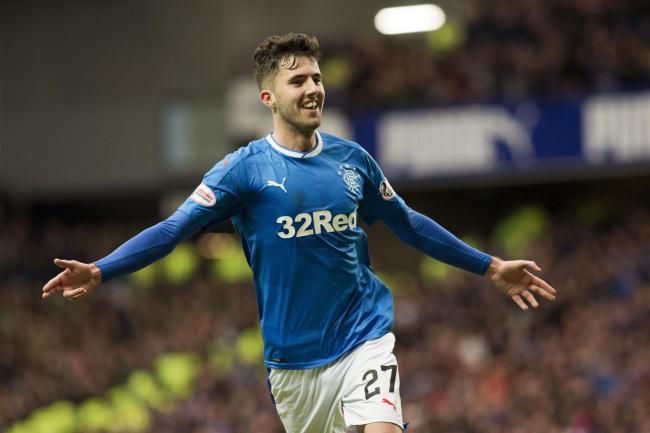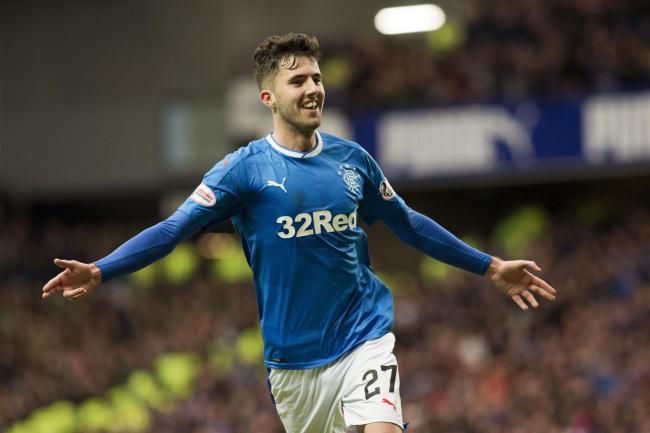 Yes, we admit it. We are guilty of prattling on about Sean Goss a lot, but following yet another stellar display from the on-loan QPR man, we feel compelled to reiterate how much we want the powers that be at Ibrox to persuade Les Ferdinand at Loftus Road to change his mind.
Not only did Goss technically manage two assists (his rasping 25 yarder crashed off the bar for Alfredo Morelos' technically outstanding finish on top of the cross for Cummings) but as mentioned he was exceptionally close to another utterly sizzling goal.
From his immense work deep in the park sweeping up in front of defence and affording cover to the fullbacks whenever they both attacked (when John and Tav rampaged forward Goss covered both by reverting alongside Bates and Martin to produce a three-man defence), to his support in attack assisting and pulling off excellent shots, and his evident string-pulling in the engine room, Goss is getting better with every match and while he has a long way to go before being anything like as good as Barry Ferguson, he is on the right path to becoming that kind of player.
Transfermarkt.com claims Goss to be worth around half a million pounds at current levels. If that is accurate, and we are discussing a player who cannot get a look in for Ian Holloway's men, then we wonder why the London side are so keen to hold onto him. But Ferdinand has made comparisons with Michael Carrick and says they see big potential in Goss:
"We have high hopes for Sean and his potential. This [loan deal] is just part of educating young players."
The problem we have with this is at 22 the lad should be playing regularly – the Championship in England is a good but not stunning level, and if QPR really rated him, he would be in the match day squad. It is not like QPR are top of the league – they languish in the relegation spots, and if they are not selecting him at present, will they ever?
But he has rarely been used in their first team, last playing in April – at what point does a player leave 'potential' and become 'unfancied'?
If we take the example of Tottenham's Harry Winks – two years ago, aged 20, then-manager Mark Warburton was heavily in for the-then youth player from White Hart Lane, but could not pull the loan deal off.
Two years on Winks is a regular for Spurs, giving some idea why they would not let him go, even on loan.
For Goss to be around the same age and barely managing bench appearances at his parent club does beg the question of just what esteem they hold him in – and how we feel Rangers' good relationship with QPR (thanks for Hill too, guys) could see management persuading the English side to part company with the playmaker – for the right fee of course.
Goss is becoming the complete midfielder at Ibrox, something he would not be allowed to do at his parent club.
Maybe Rangers can make the complete signing as well.