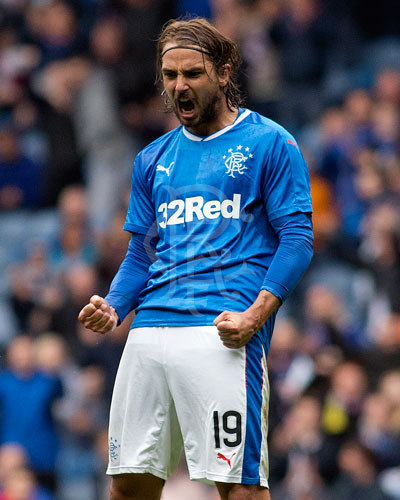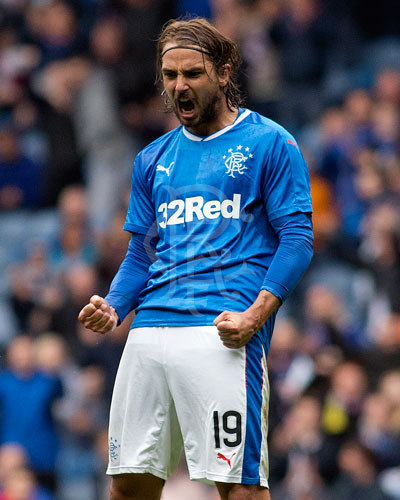 If one Rangers player has failed to live up to the billing, reported salary and general reputation, it is Niko Kranjcar.
Rangers fans were getting an 80+ Croatian international with bags of top flight EPL experience, and in return have had fleeting appearances, disappointing performances and a worrying lack of general apparent fitness.
In short, the signing has been an extremely underwhelming one in light of the expectation of it, but with manager Graeme Murty favouring a bank of three behind a striker, and supplementing his options by at least two there over the January window, Kranjcar has been vocal about his qualities and contribution.
We proposed he, like one or two others, was feeling threatened by returning players and new arrivals, and was keen to make clear that he feels he still has a part to play.
And while it was only Fraserburgh, Niko Kranjcar finally gave a glimpse, at least to yours truly, of a little bit more of what he is capable of.
While it was not exactly vintage, he not only nearly scored following a neat piece of shimmying in the box, but managed to spray some decent passes around and look far more involved in a match than he has for a long time.
Indeed, his marker Ryan Christie had nothing but praise for the ex-Portsmouth man, doing his utmost to argue that for a player criticised for a lack of mobility, he certainly was far from stationary.
"People say Kranjcar is old now and doesn't move about a lot. But when you're marking him, trust me, he moves about a lot. He was good and was working a lot in front of the back four and behind me. So it was an absolute privilege to play against him, and I'm happy."
Of course, some context to this. Fraserbrough are hardly Real Madrid, but then, Kranjcar was abysmal v Nierderkorn and they are barely any better than the Bellslea side. Furthermore, Josh Windass aside, no one exactly stood out bar him and the Croat, so this was hardly one where flowing football was easy to come by.
It is clear, from that display on a night where continental players might not have fancied it at all, that Kranjcar was trying to send a message to both supporters and his manager.
Something also worth noting is while Windass' goals stole the show, it was Niko who set each and every one of them up. He really was trying to lay down a subtle marker and succeeded, to an extent.
While we all accept the guy's legs are not what they were, and we still shudder at that horrendous display against Celtic, if his cameo in the Highlands is anything to go by, we are not done yet with his services and he believes there are a few of them left yet.
He is a good option to have, when in the mood – and while we will probably never see the player he was again, if he can squeeze out what he has left, it should be enough to do some damage now and again in the SPL.