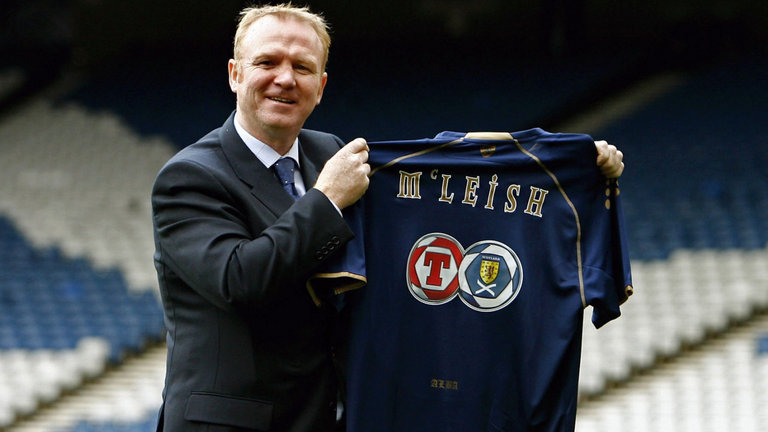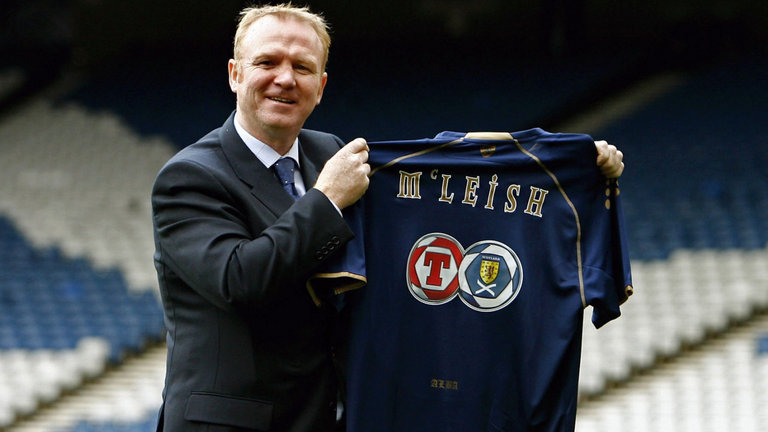 Today's news has seen the confirmation that former Rangers manager and well-known Bluenose Alex McLeish is set to take the reins again as manager of the national team.
Our initial reaction to this news is good – we are happy to have a good Rangers man as manager of Scotland again, and this opens doors for the Rangers team as a whole.
Some reading this might wonder why we are happy Eck is now Scotland manager when we expressed our horror at Walter Smith doing it – well, that was because we wanted Walter as Rangers manager, but were less enthused about McLeish doing the job in Govan.
But it has all worked out nicely, and the strongest period in Scotland's recent history could be set to return as the ex-Aberdeen defender retakes his seat at Hampden and we sit here at Ibrox Noise with baited breath to see if this becomes a Scotland that we can identify with again.
It could, could it not? Rangers have plenty of players quite capable of playing for the national team – Russell Martin, Jamie Murphy, Lee Wallace, Ryan Jack, Graham Dorrans and Jason Cummings to name just six are all quite valid selections (when fit in appropriate cases) and that can only raise their value to Rangers and the affinity Rangers supporters can restore again to a national regime which has gone out its way in recent years to alienate us.
It is no coincidence when Gordon Strachan left that the two main serious candidates approached by the SFA are both strong Rangers men. With Rangers growing slowly back something like into a Rangers we all expect, the calibre of player we are signing or indeed developing (David Bates, Ross McCrorie) is rising too, and it is evident this dreadful era for the national team could be about to develop into a much more profitable one with Rangers playing a heavy role.
The toxicity of the tartan army will probably not leave for a while – they are likely to be hostile to all Rangers players in the national shirt for some time yet, but when Jason Cummings scores the winner in a world cup or Euro qualifier off a Murphy assist, that hatred is likely to be laughable, and to dim over time.
With the appointment of Eck, we will be very interested to see just how many Rangers players get call ups, and just how more integrated our club becomes with SFA FC.
It can only be a good thing long term to have our feet back in the door of the national regime again.