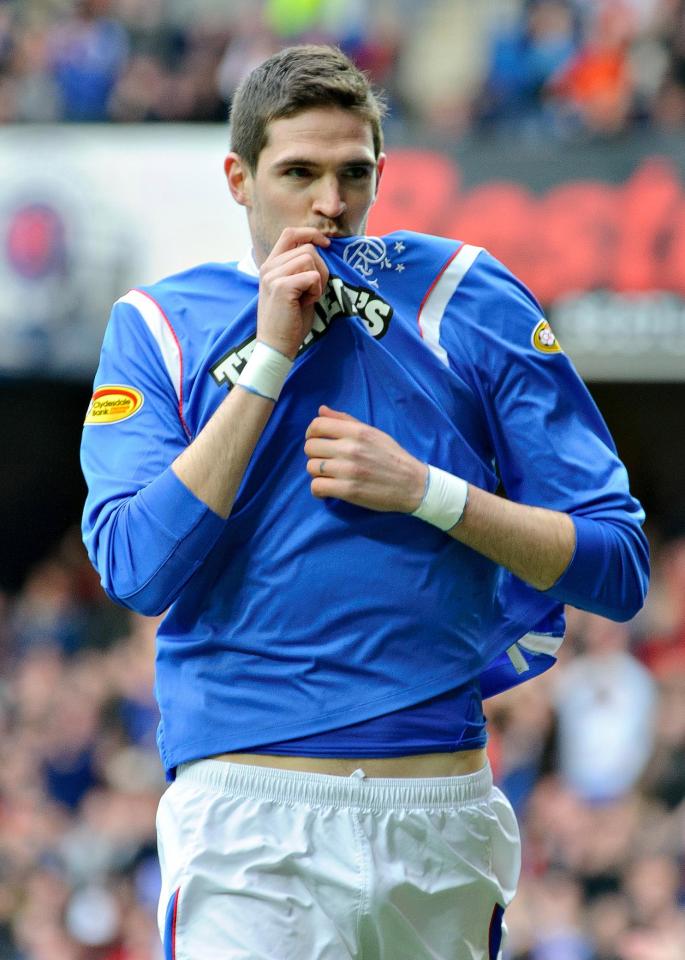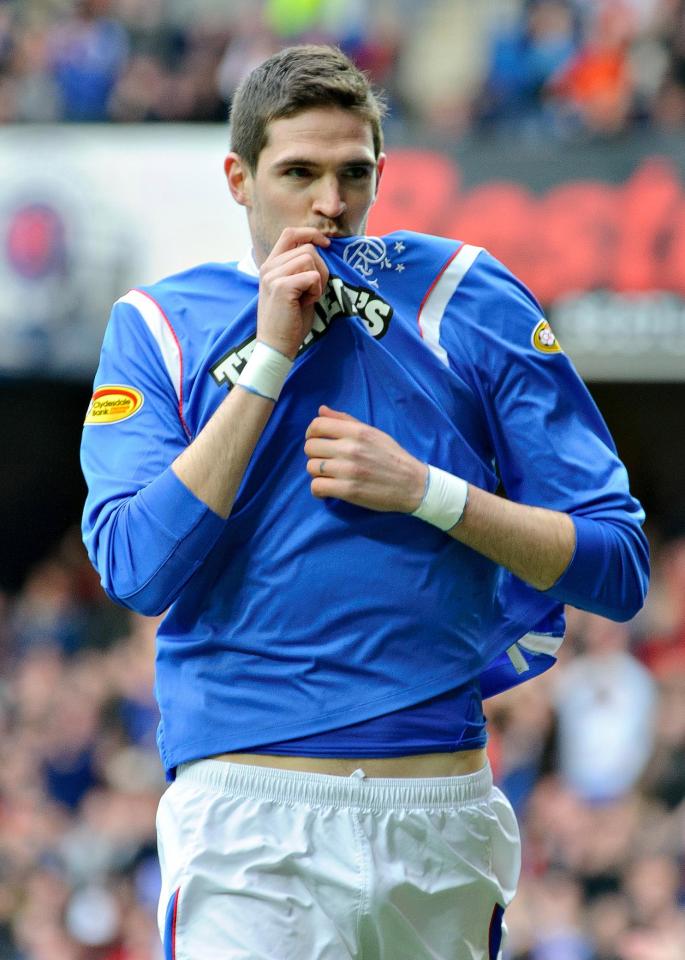 The site has been receiving some interesting comments from you guys recently, and a recurring theme among that seems to be the transfer policy of the past few years.
Or, the bare lack of any.
We call this 'The Kyle Lafferty syndrome'. Allow us to elaborate.
While bold Kyle is hardly Diego Maradona, he is a very decent player – a player familiar with the SPL from his time at Rangers, and he is one of us. At Hearts he has been very effective indeed, and seems to have regained his enthusiasm for football – he is very comfortably in the top SPL scorers list.
The thing is, he put his hat very firmly in the Rangers ring last summer. Very firmly indeed – from our sources, there were even some preliminary chats.
Yet he ended up at a lesser club.
And herein is the crux. Why is it, when good players, who could do us a turn and cost absolutely nothing surface, we spend £1.25M on Eduardo Herrera instead?
Players who know our club, who know our league, and would be better than Martyn Waghorn for sure, yet we ignore them nearly every time and opt to be smart aleks and sign someone no one has heard of.
Take last summer – Callum Paterson was available. A very fine RB indeed. Were Rangers interested? Nope. He went off to Cardiff.
Steven Whittaker – an experienced and solid enough fullback in an area we could have used some – Hibs snapped him up easily. Thankfully we have struck gold there with Declan John but that was blind luck.
Steven Naismith has now been plugging himself (ooer) off to us for about a year, and yet still nothing happens and we snapped up Carlos Pena and Daniel Candeias instead.
Why do we do this? Why does our board and management keep frustrating us with these abstract signings which do not suit the league and cost fortunes when free alternatives who know us are gagging at the bit to come Ibrox and do us a turn?
Look at Kenny Miller, Richard Foster, Steven Smith, Kris Boyd – ok, they are hardly Pele and in Boyd's case it really did not work out, but the rest were not half bad at Ibrox on their returns. They were suitable for us at that time.
But instead, we blunder about with an aimless policy and have already lost out on arguably the SPL's most lethal striker outside the Old Firm in Louis Moult when he would have been perfect for us.
I am not saying these guys would be guaranteed hits, but I see no logic in the players who do come in. There is no guarantee in any signing, of course, but when was the last time a transfer window worked for this club?
January is huge for Mark Allen (who, in all fairness, has now renounced all responsibility for his job) and Graeme Murty (who, in all fairness, has now renounced all responsibility for his job) so if Rangers end up with yet more guff (likely) … nothing changes really, does it?