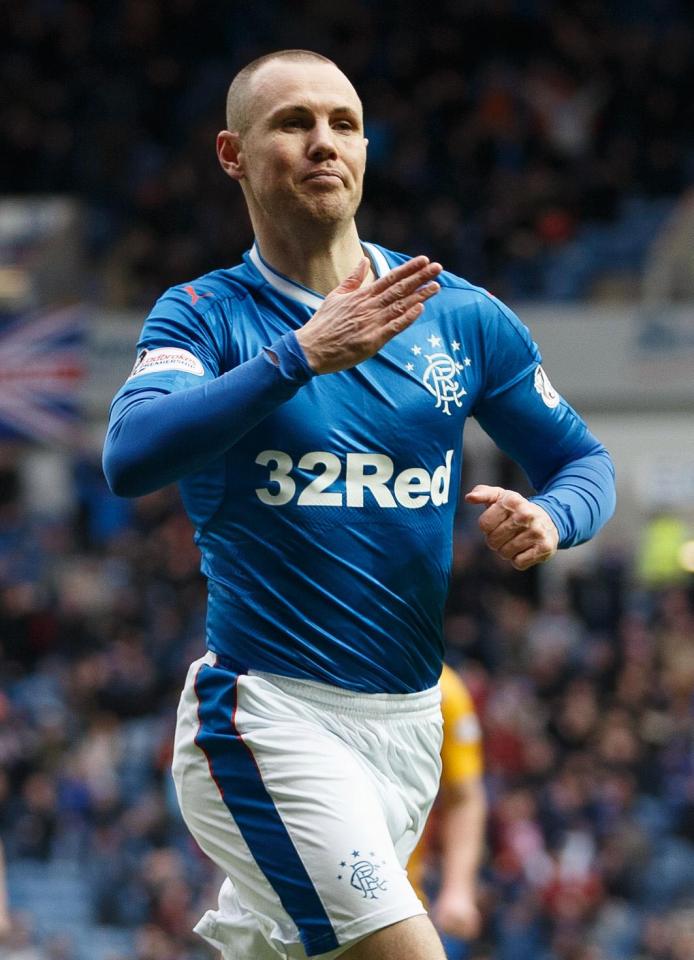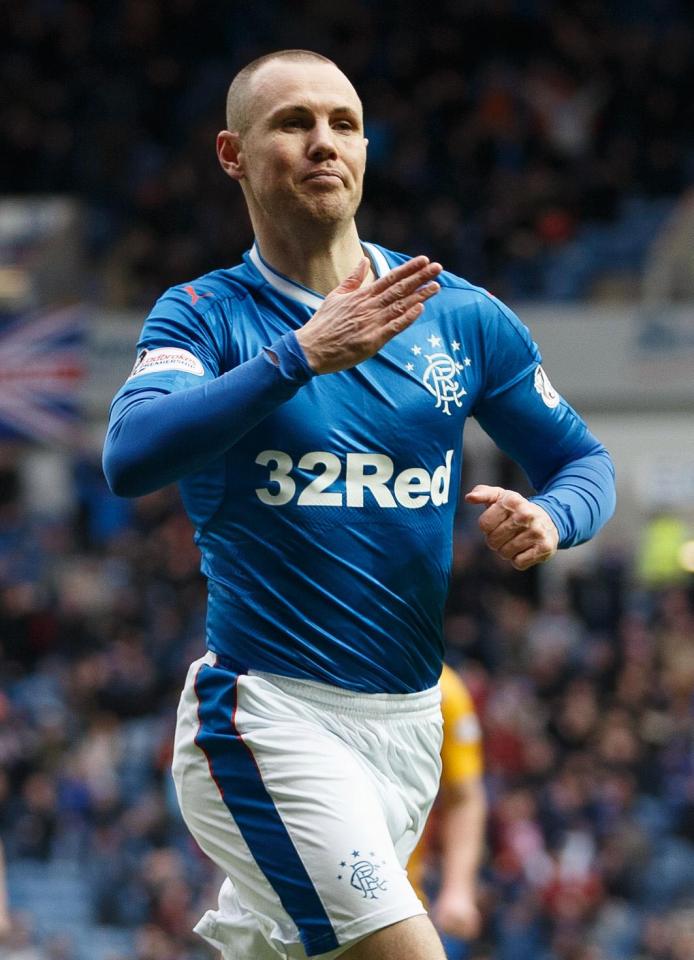 While his form this season has been far from inspiring, no one wanted this fate for Kenny Miller.
A leader on and off the pitch, Miller has given Rangers a great deal, and even if his best playing days were behind him, for his Rangers career, and possibly playing career, to feasibly end like this is an absolute heresy.
After pulling up with what seemed innocuous at Easter Road (always the most worrying) and being greeted by cheers as a result by the fine caring fans which infest that stadium, Miller was stretchered off in clear distress.
He has been diagnosed with a ruptured hamstring, which is far worse than just a pulled hamstring, a common football injury – in this case Miller will be out for an indeterminate period of time which could be as long as over a year. Think Steven Naismith and his cruciate back in 2008. He was ruled out for 12 months even although he managed to beat that by four months.
Sadly in this case Miller is nearly 38 rather than Naismith's more tender years of 22 and recovery in this case is surely going to be a lot longer.
It does seem like Kenny Miller's Rangers career is at an end, and while most fans did want him out of the team (us included, and we make no apology for that) this is not the way we wanted it to happen, and our hearts go out to him. The man will be dying inside.
Kenny Miller knew his playing days were coming to an end, hence doing the right thing and preparing for his coaching days. But the man would have wanted to bow out of the game on his terms and with the chance to say goodbye. Being carried off by the medical staff is a horrific way to end it.
If we are to be incredibly optimistic for his recuperation, he would be in his fortieth year by the time he was fit again, and unless Rangers attacking options are so diabolical by early 2019 that there is a place for him, we cannot see any way back for the man.
We have supported Kenny as a Ranger through thick and thin, and called his form honestly and accurately – both good and bad. He is one of us, and this really is a vile end if that is to be what this is.
That all said, if Kenny has done one thing his whole career, it is defying odds. Maybe he will play again. Maybe for us again.
If anyone can, it is him.