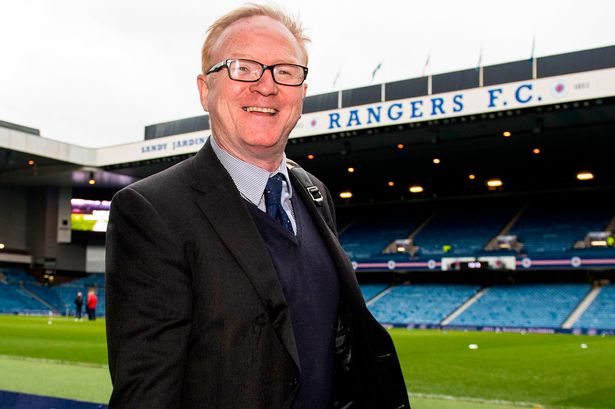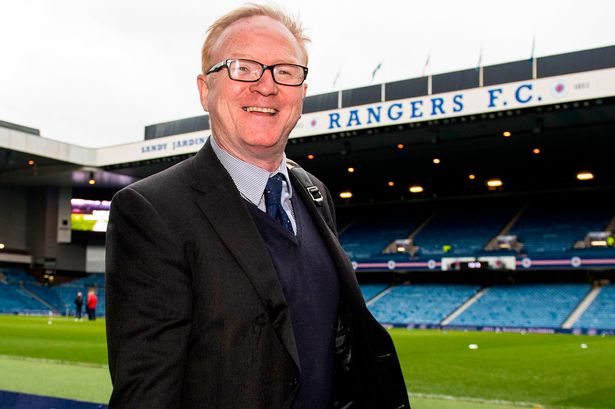 With former favourite Derek McInnes, once a borderline shoe-in for the Rangers job, now dramatically fading from the picture and no longer even favourite never mind odds on, attention has to turn to the two parties who appear to now be in pole position for the appointment.
We must clarify that we know no better than you guys, nor the board, it seems, as to who the heck is actually being appointed, but after four weeks of non-activity on the announcement front, things seem to have developed just a little the past two days.
Graeme Murty has also disappeared from the front-runners, and now two former club employees have gained substantial momentum and as former dark horses, Alex McLeish and Frank de Boer suddenly do seem to be in the front line now as the leading two shouts for the job.
McLeish is definitely a safe pair of hands – he knows the expectation level, and he knows the new era as well as anyone. The problem is his Rangers success was off the back of having money. Fans will well remember it was the £8M sale of Jean Alain Boumsong which saw Barry Ferguson, Ronald Wattereus, Thomas Buffel and Sotirios Kyrgiakos to name just four come in that January window of 2005, and those players made a major contribution to Rangers winning the league and making history by getting to the last 16 of the Champions League the following season.
But ergo is the problem – Eck probably needs money. When he did not have cash, the team crumbled – and fans will sadly remember the final season and a half under him saw only Chris Burke's 'breakthrough' as something to cheer about.
That said, there is a counter argument; he managed the national team to historic results and of course you cannot sign players for an international team. Scotland made a FIFA high ranking of 13 under McLeish.
Then there is Frank de Boer. Word is this would be a double team of he and his brother. This is a very appealing prospect to many fans who think that two guys with their experience and knowledge plus awareness of the pressure at Ibrox would be a wonderful blend and the right kind of combination of 'Rangers man' and 'progressive appointment'.
But there is a disappointing CV to think of. While he was magnificent for Ajax, Frank has struggled with his subsequent posts, first at the colossal pressure of Inter, and then at the relegation disaster that is Crystal Palace. The level of demand at Inter is certainly not a mile away from the 'win at all costs' on offer at Ibrox, so if he struggled in Italy, chances are he might struggle in a similar cauldron in Govan.
That said, there is a similar argument that the man wants redemption, and to restore his reputation; and if he was to do at Ibrox what he did at Ajax, he would certainly achieve that.
For what it is worth, of these two, we find it hard to call. De Boer plays progressive flowing football – sorry but that does not work at Ibrox. We need winning football.
Meanwhile McLeish knows the type of football we need, but whether his budget would allow for it is another matter.
Another day, more speculation!