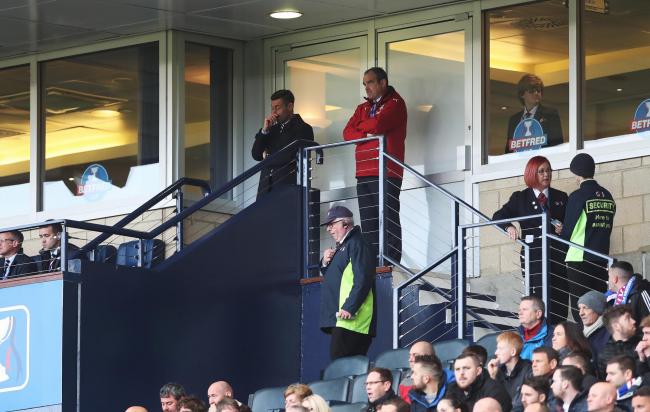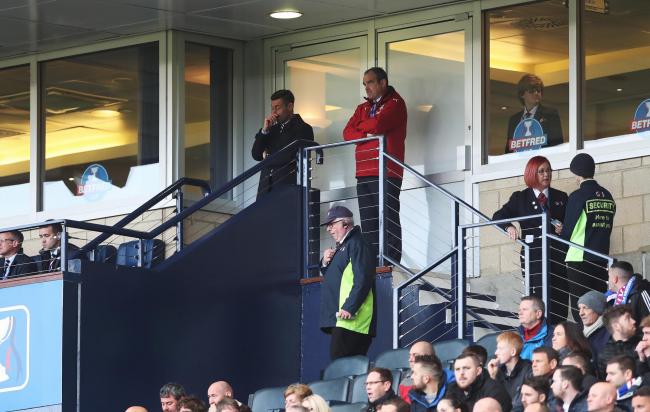 It is a picture which might just sum up the fractures between this board and the manager they have selected.
In the second half of the disgrace at Hampden yesterday, both Pedro Caixinha and his Motherwell counterpart Steve Robinson were bizarrely ordered to the stands by the struggling Steven MacLean.
However, while the Fir Park boss sat with his directors pretty much grinning his face off like a Cheshire cat, our manager not only did not grin like any cat, Cheshire or otherwise, but avoided his directors like the plague as well.

He and his assistant stood by a gaping distance away from the suits which pretty much confirms the divisions which now lie. In truth, they have likely been there from the start given the lack of unanimous support the Portuguese has at Ibrox.
But this photo sums it up garishly for fans to see.
Sure, some of the LIGGIT (Let it Gel, Give it Time) brigade will probably say he was just being polite and did not want to sit if there was not a spare seat for his right hand man.
But I highly doubt courtesy was something he gave a hoot about while all this was going on.
The whole situation has become a bigger shambles than it already was, and the sooner we have a more appropriate manager the better.