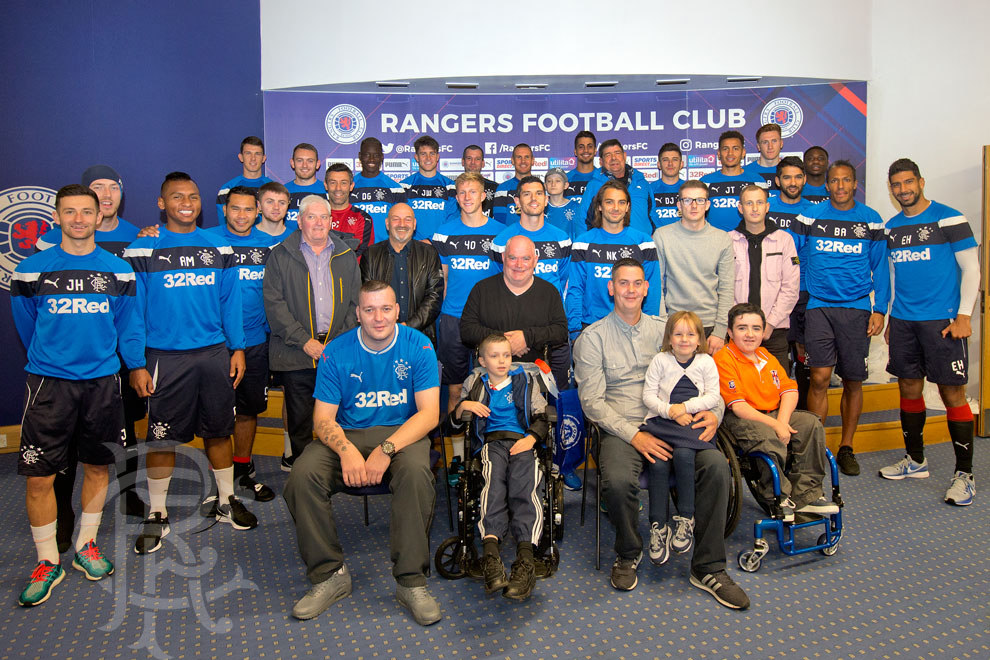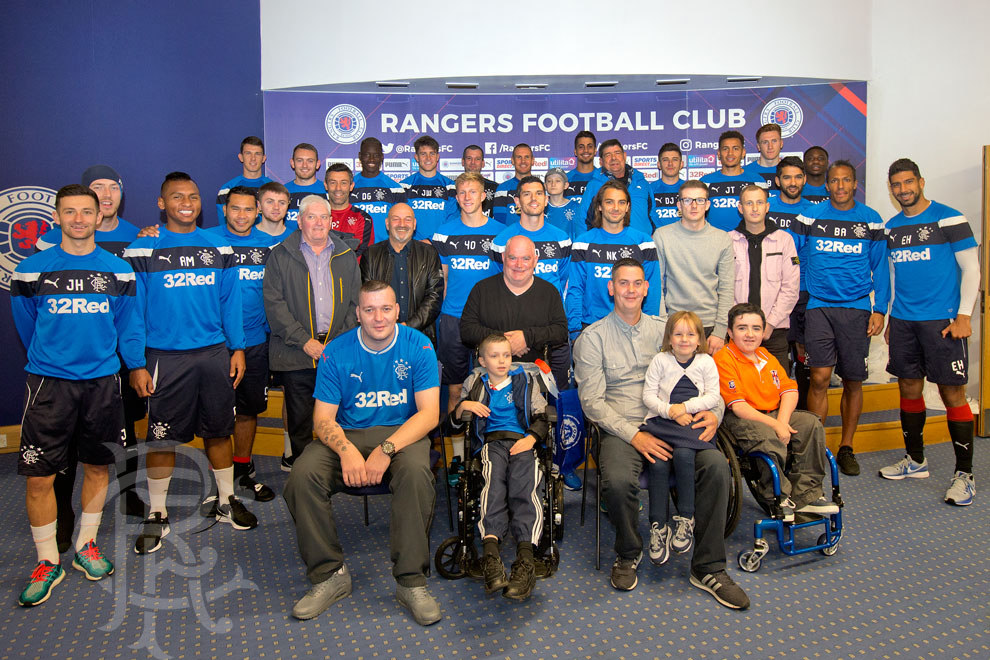 The two opposites of the Kenny Miller saga were on display today as while his agent was once again attacking Rangers, or Pedro Caixinha, for 'trashing his reputation', the two were all smiles during a Charity Foundation event in which some fans got to meet the entire first team squad (goalkeepers aside, curiously) and watch them train.
Special mention was made of Miller by one of the starry-eyed supporters whose highlight was meeting the striker in person along with his manager, which provided more than a bizarre contrast to the nonsense elsewhere pertaining to the murky story which refuses to go away.

In all fairness, Dave Baldwin, aforementioned agent, clarified that his criticism was Rangers' timing in ditching Miller one day after confirming there was an internal leak, without explaining why.
Now, if we nitpick here, Caixinha did give a clarification before the Partick cup tie, in which he wanted Miller to put his feet up, spend time with his family and forget about football. A little vague, but it does hint at his needing some time away.
But it was clearly an explanation – whether a satisfying one or not is for you to judge.
Meanwhile Miller was doing what Miller does best, being a consummate pro and meeting and greeting the fortunate fans who got that chance to spend time with the entire squad and management.
Personally, we would rather focus on he and the rest of the first teamers all gathering for a frankly feelgood piece of PR – it made the supporters' day, and would have been something they will remember forever, but unfortunately the press will focus more on Baldwin's latest rant.
Another little caveat is that, like yesterday, anything he says will be authorised by his client – after all, he pays the man to represent him. So maybe Miller does feel thoroughly aggrieved at his name being tarnished – although following feedback on the site and online of late, his reputation among supporters is not as bad as it was following the initial story breaking two or three weeks ago and a lot of fans seem to have his back again.
He can count this site among them. Which is not to say we oppose Pedro, or the club on this matter (if there are indeed 'sides') – but we do support Rangers men and when there is no evidence that one of the players, who has given us so much, is in the wrong, it would be wrong to condemn them.
We would also much rather praise the club for the initiative with the fans. The kind of feelgood story we welcome and admire.
All photos copyright of Rangers.co.uk