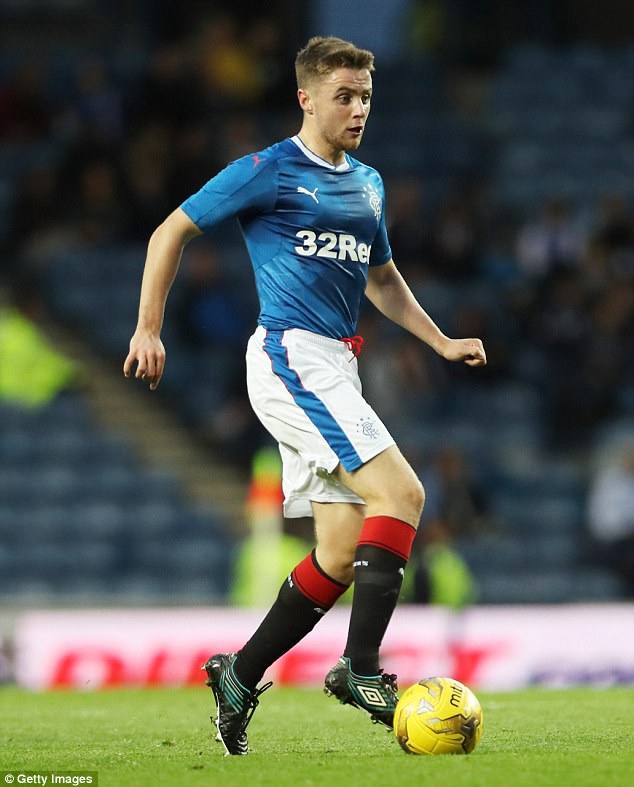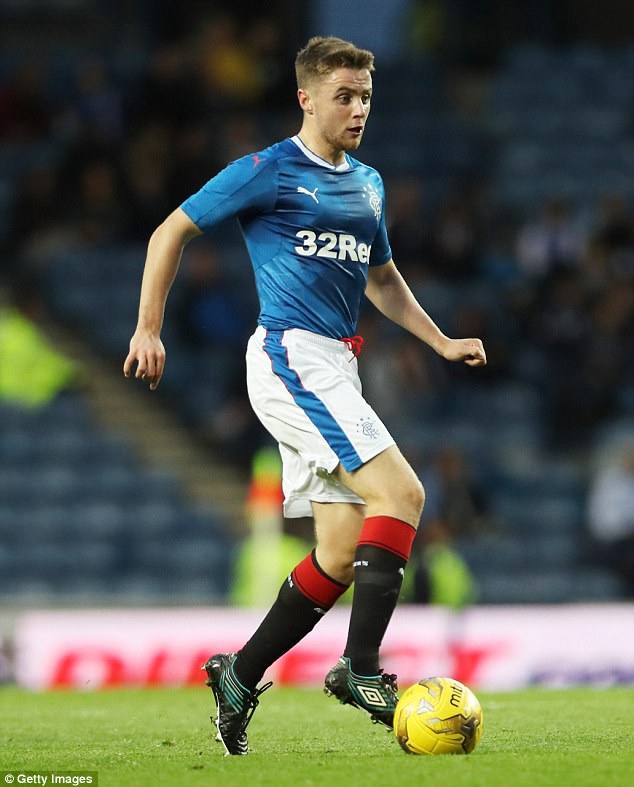 When Rangers signed Jordan Rossiter last year, there were many who believed we were getting a hybrid of the best of Barry Ferguson and Steven Gerrard. We believed the £250k development fee for cross-border youth signings was a bargain beyond words and this kid would rise to become a future Rangers and even England captain.
Sadly, so far for the lad, it has not worked out anything like that and even more sadly we can probably see why Liverpool manager Jurgen Klopp cut him loose.

There is little doubt Jordan Rossiter has talent. He is strong, quick, hard working, tough in the tackle and can spray the passes. You do not get appointed England captain at any level without having something about you.
But unfortunately well over a year since he arrived at Ibrox and following roughly 10 appearances for his employers, there seems no obvious sign the holding midfielder will be sustaining a run in the first XI any time soon. Indeed, he was completely absent from last night's match day squad altogether.
He blessedly regained fitness this summer, having suffered from a unique back injury which spread to his legs too. It seems the specialists he saw finally cured his ails and Jordan Rossiter is now fully fit.
The problem is he has the in-form and Caixinha favourite Ryan Jack way, way ahead of him in the pecking order, and unless Rangers alter formation to a two-man defensive midfield ala Pedro's original 4-2-3-1 tactic, Rossiter is likely to be on the outside looking in for the foreseeable future.
It really is a shame. It is obviously the better kind of problem to have – an embarrassment of riches in defensive midfield following seasons of Andy Halliday (with all due respect to him) – but we cannot help feeling sorry for the kid – he is such a decent guy who has always had a sunny grin on his face whatever the weather and has represented Rangers with class, humour and spirit – really admirable qualities it must be said.
But he really is wasting away – sure, he gets a few sub appearances here and there, but Rossiter is better than that. He should really be a starter, but for now, as long as Jack is commanding his position as well as he is currently doing, Jordan may have to wait his turn a little longer.
Some might say he should be loaned out for some game time – it is not the most absurd idea. It seems such a pity to have such a talented player sitting idly by and unable to express himself – perhaps Rangers should think about a loan for him in January to get deserved game time?
But then equally could Jordan Rossiter be better cover for Jack in event of injury or suspension?
We guess this is why you have guys like Rossiter on the roster (see what I did there) – the kind of first team quality you need in reserve should your traditional first choice become unavailable.
Whatever the outcome, we will watch the youngster with great interest. We hope his story has a happy ending, whatever it is.