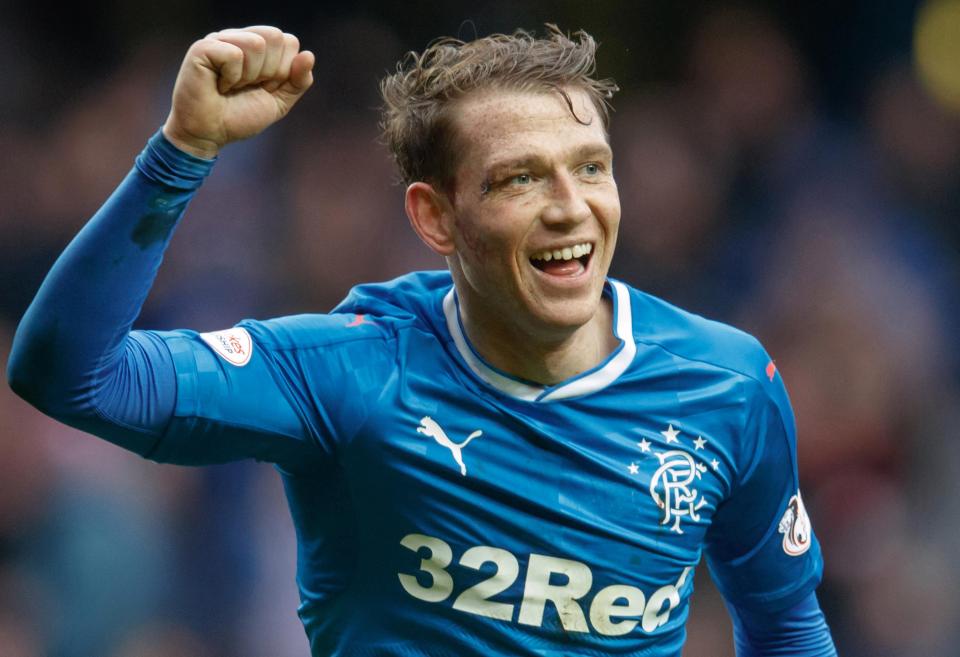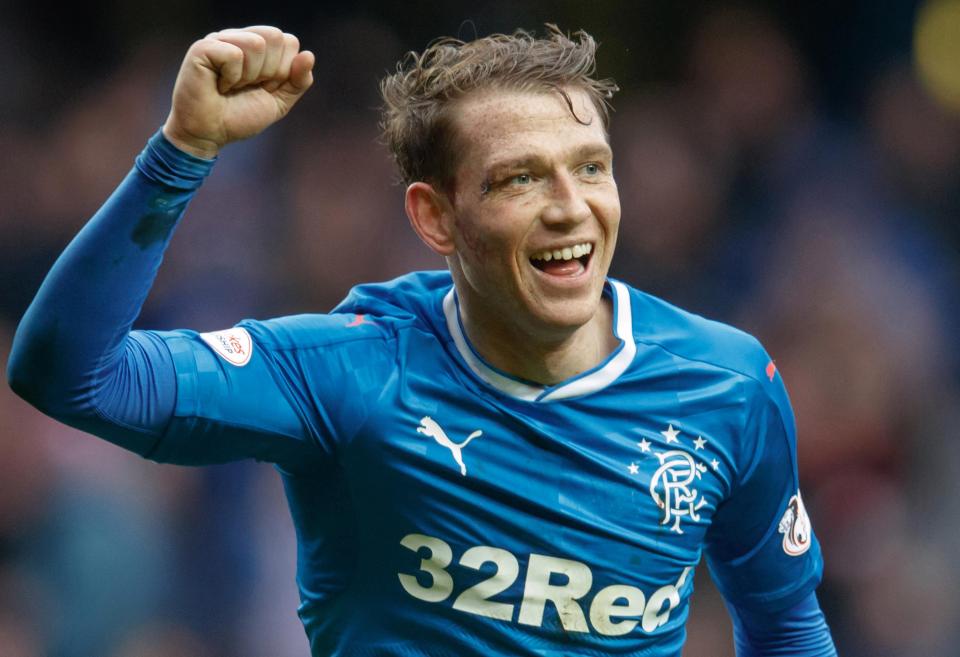 Joe Garner, scored the winner on his debut for Ipswich Town.
Barrie McKay, scored the winner on his debut for Nottingham Forest.
Michael O'Halloran, scored the winner on his second debut for St Johnstone.
Martyn Waghorn, scored the winner on his debut for Ipswich Town.
Michael O'Halloran, scored a double against Motherwell in their second league outing.

There is a pattern here folks, and I am not sure if we are quite able to decrypt it…
I jest of course – in short, all significant attacking departures this summer all went on to excel for their new clubs. The social media reaction has been mixed, confused, amusing and a tad angry.
With respect to McKay, anger that the winger could or would not produce that quality at Ibrox. With regard Garner, frustration from some that the player's strengths were perceived as not being played to at Ibrox. With regards O'Halloran, who knows. And with regards Waghorn, again, no one knows.
But it really can all be broken down to one simple rule. The pressure and demands of playing for Rangers require more than just ability. It requires more than just pace. It requires more than just strength. It requires more than just positional sense. It requires more than just a good shot.
No, playing for Rangers is as much about handling the pressure of playing for Scotland's Greatest Club as it is about being good enough.
There are many good players from lesser clubs who have made the grade at Ibrox. Steven Naismith (Kilmarnock) an obvious example. For his faults, Nacho Novo (Dundee) did himself proud enough too. And of course back for the much older Bears, Slim Jim (Raith Rovers) did not bad either.
But these guys had the mental strength to deal with what is expected of being a Ranger. It is not easy, and it is evident that many more fail than succeed. McKay simpy could not handle the SPL or playing for Rangers in it – in England at the lesser demands of Forest (with all due respect) he is absolutely fine. The same applies to O'Halloran – it just did not work out at Ibrox for many reasons, yet over in Perth he is sticking them away and playing like the guy Rangers signed.
Anyone who saw Joe Garner's finish for Ipswich v Fulham will know he could easily have done that on a football level at Ibrox – but it takes more than just the ability.
These guys need the will to win, the mental strength to cope with what it takes to succeed in front of 50,000 people at Ibrox who expect the best – and it is clear that all of them have the ability in their legs to play good football, but not the psychological strength to do it under the Bill Struth Main.
We wish all of them the best in their careers (more or less) but it is just a fact of life that while they understood in most cases what it means to be a Ranger, and they do matter, that is quite different to delivering it on the pitch for us.