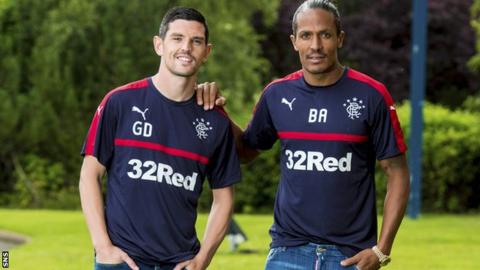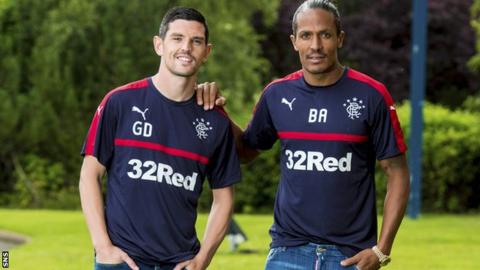 Article by: Ibrox Noise
After what has felt like a bit of a stuttering pre-season, the last two performances and results have seen Pedro's Rangers Regime build up a keenly-awaited head of steam.
While no one would pretend the job is complete, and in fact we would all likely concede there is some distance to go, nevertheless the fact recent displays have shown a sharp upturn in both quality of play and ability to score bodes a touch better than the likes of our depressing exit from Europe.

Rarely do friendlies truly matter, they say, and yet the cautious optimism afforded by fans following commendable results against Marseille and Watford (arguably two of the best four teams Rangers have played since losing out in the UCL qualifier to Malmo in 2011 – the others obviously being Leipzig and Burnley) does suggest there are morale hikes a-plenty in the support.
And that good feeling is important. Fans can try second guessing ourselves, and saying friendlies do not matter, but the crazy reality is that they do. While the primary focus is fitness and experimentation, dismissing the moral boost from a fine result against a great team is folly, and while it does not confirm the side is ready for a long hard competitive season, it sure as heck does not hurt either.
Whenever a side has a poor pre-season, more often than not they take that into competitive action. It is no absolute reflection on what fans can expect – but it certainly gives a clue.
Which is why morale was on the floor following Rangers' latest friendly loss, this time to St Johnstone. Two matches later and we have much more to believe in.
Hence Sunday's trip to Wednesday (oh the puns) is another fine friendly to test ourselves on. A very solid English Championship team on their patch which maybe two or three fixtures ago fans would not have expected much from – now with the "Alves Effect" in full flow not to mention the decent integration from the likes of Dorrans and Herrera, Rangers supporters actually have some small expectation.
It is, of course, the club's final pre-season jaunt before the serious action begins – but if we had been looking at Motherwell following the St Johnstone result, hopes for a good start would have been more optimistic than realistic.
But now with things apparently clicking just a little more, there is a sense of the right path tentatively ahead.
Sunday matters – let us not ignore its importance just because nothing truly rides on it. It is the final dress rehearsal before next weekend, and Pedro's Rangers are truly becoming tangible now – we at Ibrox Noise had been critical of his work so far, but while a lot of the improvement could be lazily attributed to the "Alves Effect", it was his manager who sought him so feverishly as a priority signing.
Now we see why. Add to that Jack, Cardoso, Dorrans and the improving Herrera and Candeias, and things are simmering the right way. And these are all Pedro's men.
Hopefully Pedro's men give us more to cheer on Sunday. Against Wednesday. On Sunday…