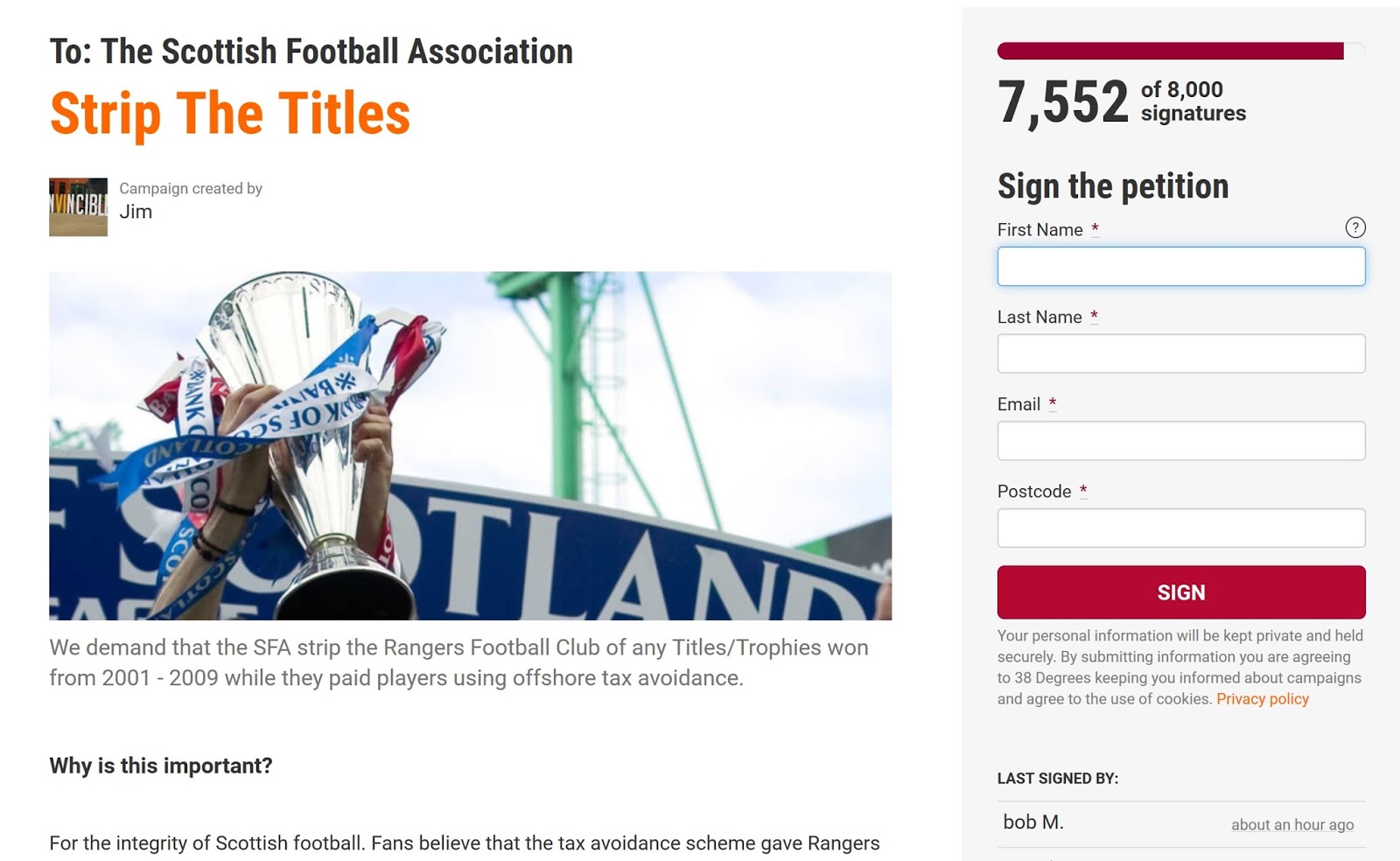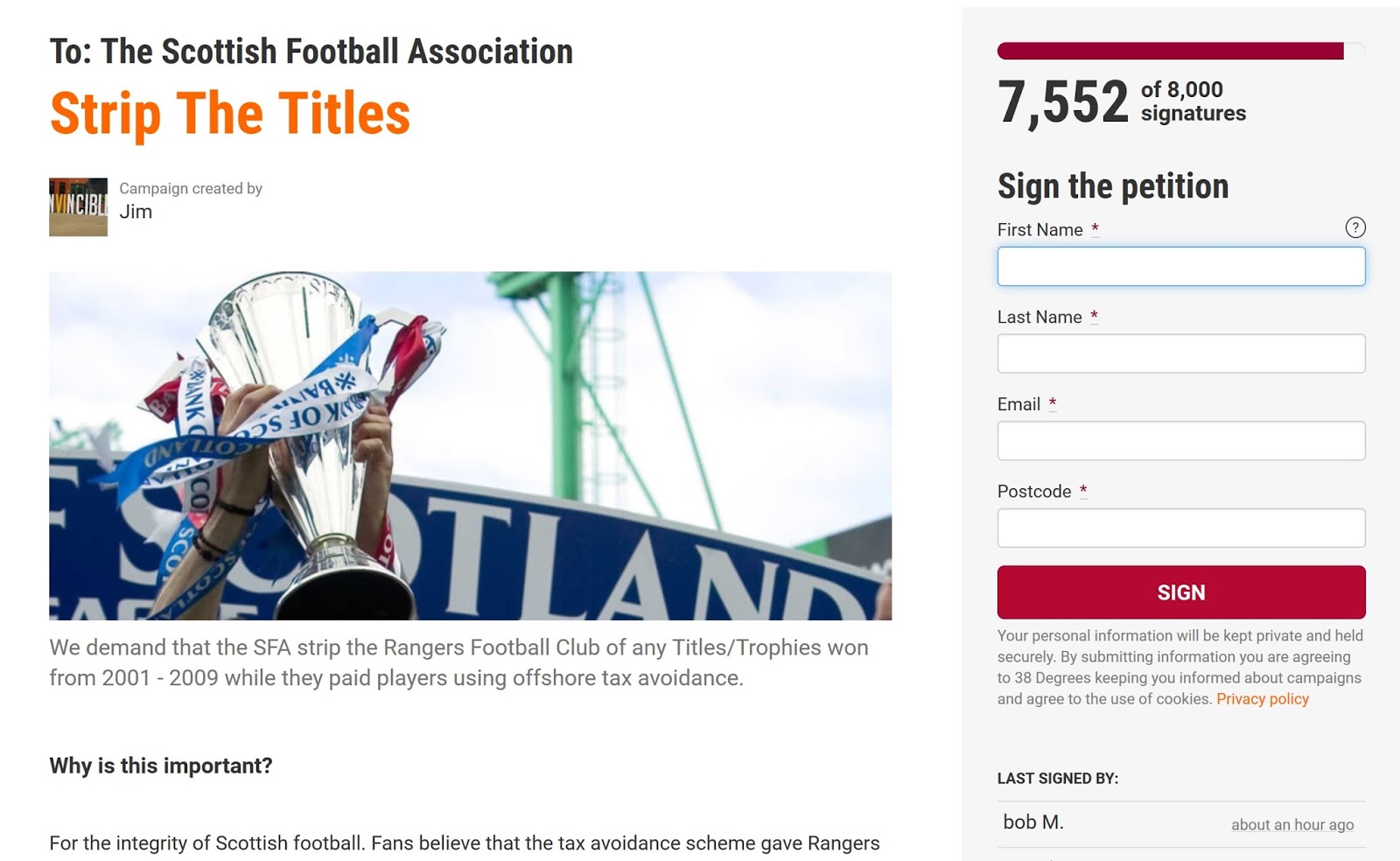 Ibrox Noise has been far from quiet over this 'title stripping' nonsense the SPL has been peddling of late. Ever since Rangers lost the appeal over the Big Tax Case, every worm from every rock has crawled and wriggled its way back into the picture, oozing its way onto a soapbox to announce, with no lack of self righteous indignation, just why Big Bad Ranjurs deserve to have the book thrown at them, followed by the library, brick by brick.
Do not mistake us, we do feel Dave King has a few questions to answer akin to what Gordon Smith proposed in his paper column, but we have to applaud the chairman's statement of recent times which really does nail the whole fallacy of the 'strip the titles' campaign.

You see, every non-Bear and his dog in these lands seems to think Rangers cheated, got an unfair advantage and afforded players they had no earthly right to. But King's statement really hit the nail on the head in such a flush manner only the deluded and mildly insane would think anyone had a case for Rangers being relieved of legitimate league triumphs.
For the chairman, in his inimitably business-jargon style expressed the whole point of why title stripping is utterly ludicrous; the scheme, a perfectly legal one, was designed to save Sir David Murray cash through his holding company via rebates on outlay on player transfers and wages.
Put simply, no matter what scheme was or was not taking place, Murray (and Rangers) had to legitimately put the full cash up front for the football club, and the idea behind EBTs was to then skim a bit off the top and restore cash via tax avoidance to MIH.
In English? If Murray put up 10M for a player, and was to pay £20k a week wages, his use of EBTs was to try and save HIM cash through his entirely separate MIH company back – regardless of whether he did or did not use the scheme, he had to put that cash up in the first place.
Rangers did not spend money they did not have, Murray's attempts were to save cash afterwards – that is on his conscience, and his company's books. It has nothing do with Rangers oldco nor any entitlement or otherwise to players we could not afford.
It is like going into a shop and buying a product for £20, then after you get your receipt, persuading the nice lady behind the counter that the sign you missed for a 20% off all purchases today coupon could still apply, and would she so kindly refund you £4.
You were always able to afford that £20, and were always buying the item, but you greedily want a bit back anyway.
In short – NO sporting advantage was had, on or off the pitch, and the suggestion otherwise is absolute tot.
The number of honest Celtic men who have conceded the whole thing is absolute rot and they were beaten fairly on the pitch numbers many more than those imbeciles who claim otherwise.
I am sure this entry will attract the usual mentalists, loonies and moonhowlers – bring 'em on.
But Rangers have more pressing matters than a few obsessed fools chanting in the dark about why titles should be taken away.
In truth, most of them were born after Livi tax avoided their way to a title in 2011 anyway…