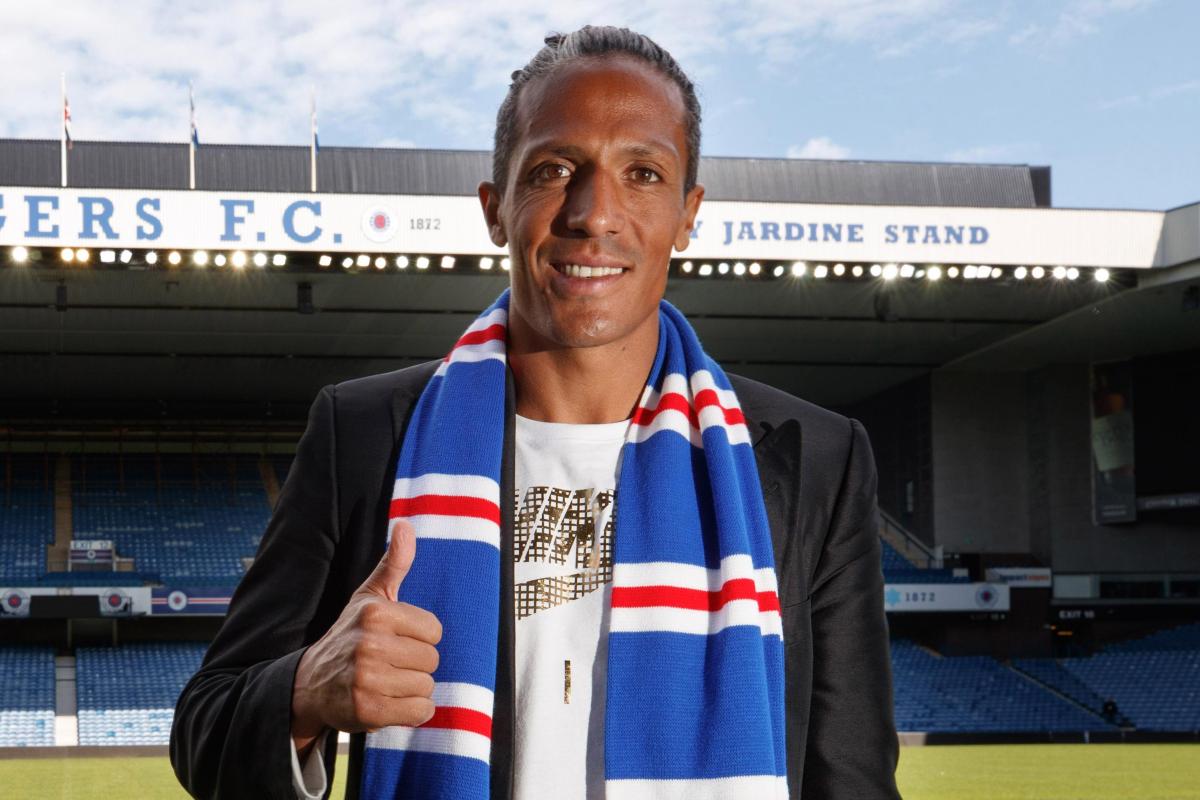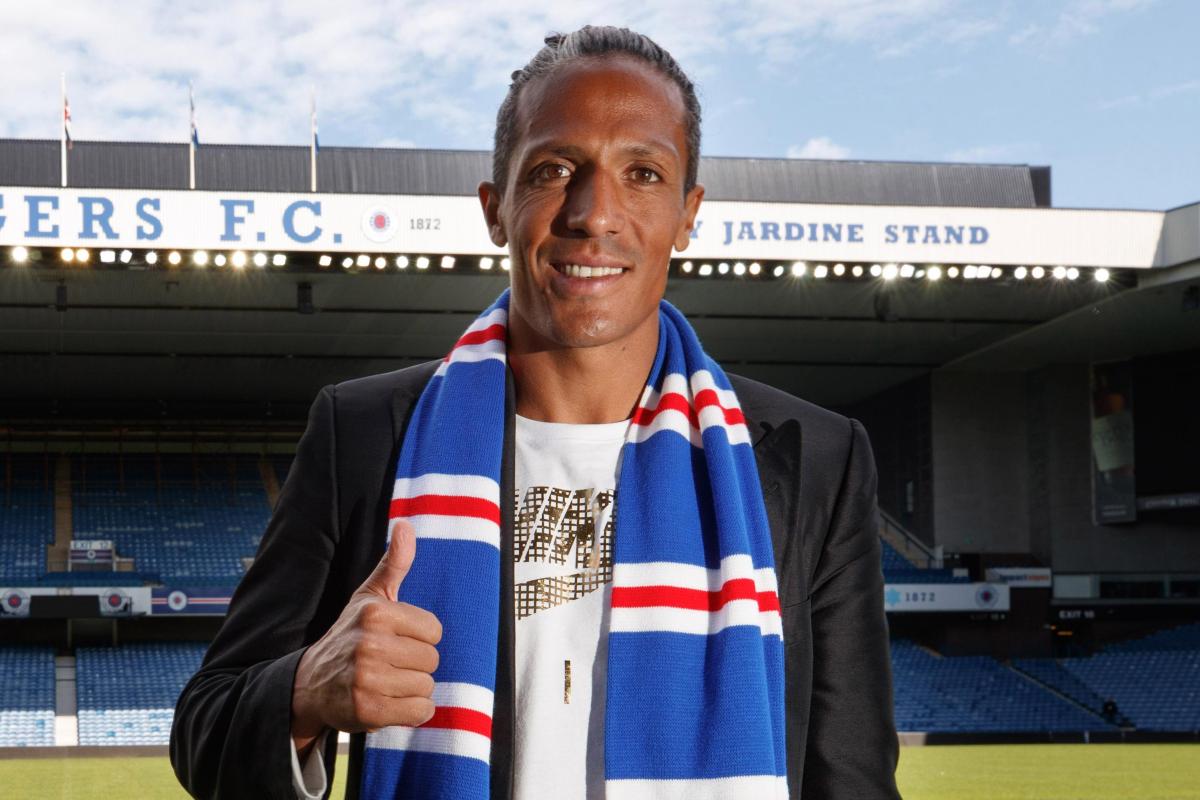 Article by: Ibrox Noise
Throughout this four-part series, Ibrox Noise has received mixed feedback, mostly agreeing with us on our summations, but crucially several requests have been nagging about the state of the defence.
The site raised this earlier in the transfer window, and was roundly abused by a number of 'fans' for daring to voice any concerns. Indeed, one or two replies threw the usual expletives our way and defended (pun not intended) the state of the defence and the signings made thus far.

But then Niederkorn happened and a lot of quiet backtracking has been made, with aforementioned worries about defence becoming more vocal from the readership and fanbase at large. And in recent days it has been put to us time and time again that we critically needed to cover this area. Well, that was always the plan, so without further ado, here we go.
Let us try and sift through what we have, what we think Pedro will go for, and if it is enough.
At the start of play, Rangers have five officially assigned senior defenders in the squad. They are Bruno Alves, Fabio Cardoso, Danny Wilson, David Bates and Ross McRorie. Yes, indeed, Ross has been formally promoted to the match-day squad, with Caixinha upping his previous allocation of 'four' defenders to five. The absence of Aidan Wilson from his considerations was curious.
That, however, is only central defence. The other very obvious area readers have been slightly apprehensive about is fullback. So let us look at what we have there. Well, we already know, do we not? At left back Lee Wallace and Myles Beerman, countered by Lee Hodson and James Tavernier on the right.
So we have a pool there of nine senior players.
To begin with, it is worth pointing out what appears to be Pedro's first choice at present: James Tavernier at right back, Bruno Alves and Fabio Cardoso at CB, and Lee Wallace at left back. This of course presents a number of questions, challenges, and maybe problems.
1: Is James Tavernier suitable for SPL level football?
2: When exactly will Alves be available?
3: Do Rangers fans still rate Wallace as either a starter or captain?
4: The Lee Hodson conundrum.
5: Can we honestly put all our hopes and eggs in the Alves/Cardoso basket?
6: Do we have enough quality back there, period, among those nine players?
Ok, we shall start with 1. The simple answer is no. It really is that blunt. Few Rangers fans trust Tavernier to protect the right flank or consistently deliver quality going forward. And yet ironically when he was linked with a switch to Forest the outcry over losing the latest 'Blue Cafu' was bizarre. When Tavernier plays regularly he is met with howls of derision, but the lad appears to have a strange cult following among some sections of the fanbase who believe he is good enough for our club. But this is not a view Ibrox Noise shares.
Moving onto 2: we understand Alves will be in a Rangers shirt by Fir Park at the latest. He was given a couple of extra weeks off but it is not known if he will be back in time for either upcoming friendly albeit one national tabloid claims he will be available for Marseille. It is a little disquieting how close we are to competitive action now and there is no sign of the lad not to mention how long it could take to get him up to speed and comfortable with his new team mates. Could be deep into next month before the Portuguese international is at ease with his new club but we must hope he hits the ground running even earlier.
Then we have 3: this one is a tricky area. It is slightly insulting to be critical of Wallace such was his sacrifice for Rangers, but there is an increasing groundswell of objection to his captaincy and selection. The truth is he has barely had any form for two or even three seasons and gets a barrage of criticism for not being a leader on the pitch. He is a coach at Tynecastle FC along with two others under Steven Vinter but for the level of respect he gets from Rangers fans there remains that nagging feeling that even his role in Edinburgh has not really improved his leadership skills at Ibrox. Add to that the worrying lack of form he has shown for some considerable time and questions should legitimately be asked about his selection and captaincy merits. It is a reasonable question to ask and is most definitely not disloyal. Problem is, who replaces him? In either role.
Next is 4. This one is a puzzle. Hodson has shown good form by and large when used, better in the main than the first choice Tav, but three managers in a row now have just not been interested in his services as anything beyond cover or utility. In short, however good certain areas of the fanbase think he is (ourselves included) he is just not going to be a mainstay of the first team unless something radically alters. So unless someone bids on him, he is staying, and he will be on the bench.
Now we have 5. It is a partnership we have never tested, obviously, and while Cardoso did impress reasonably well during the brief foray into the UEL, nevertheless it is very presumptuous to just assign those two as our defenders by default and assume they will work as a duo. Chances are that they will – it is a good combination of a leader and a follower with Alves the role of senior. But nevertheless we cannot count our chickens until they have hatched and Alves has not even touched down in Glasgow yet (apart from to sign, obviously) never mind trained with anyone. We urge caution.
And last but not least 6. We look at these nine players and honestly only a minority of them stand out as sufficient. In central defence only Alves (theoretically) fits the profile of a proper Rangers defender. This is a club who has benefited from the Cuellars, Weirs, Bocanegras, Goughs, Boumsongs, and many other fine stoppers. Alves is of this class, of that there is no doubt. But the rest of the CBs really do not scream of anything like the same level even though we hope Cardoso steps up. Danny Wilson's fitness is an issue, and few, even ourselves (and we do rate him quite highly) see him as long-term Rangers level. Bates just is not up to the task in our honest opinion while McRorie is green.
And at the fullback slots it has to be said not a single player there escapes any scrutiny. Beerman has some potential but has a lot to learn, while Tavernier and Wallace are under heavy focus.
Conclusion:
So, the answer? No, not really. In fact, quite far off it.
We have received quite a few comments wondering why fullback and defence remain so badly neglected. Honestly guys, your guess is as good as ours. We had hoped fullback was finally being focused on but that one went quiet. Hopefully something will still happen, plenty of time before the window ends, but time is running out before the start of the season. But we said it before and we say it again – defence just is not ready and with the lack of Alves as it stands, it is only one player different to last season.
And that just will not cut it.