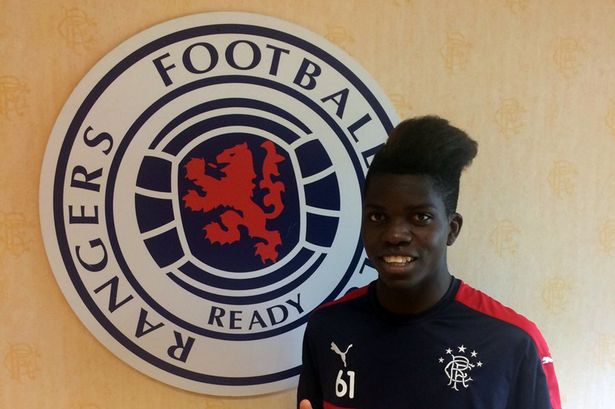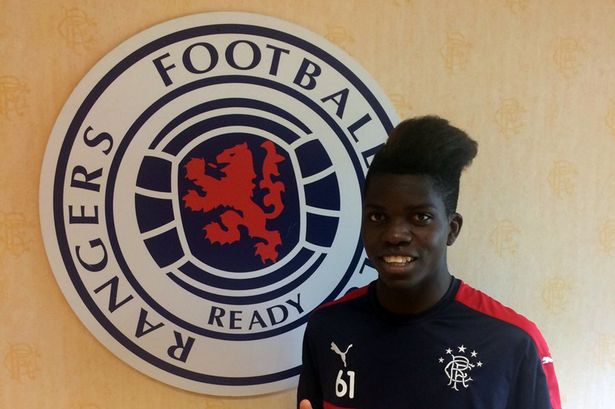 Article by: Richard, for Ibrox Noise
Pedro had no option but to bring in so many new players for Rangers that there is now a glut of players at the club blocking the talented youth players route to first team football this season. With Michael O'Halloran becoming the first senior summer departure via loan today, there is a strong case for other fringe players both youth and senior to follow likewise.
This situation needs to be looked at very thoroughly and carefully by the Head of Academy Craig Mulholland, under 20's manager Graeme Murty and ex-Man City's Mark Allen, the new Director of Football, to see what the best system will be for the future of our best younger talent.

There is an argument for keeping the youths at Auchenhowie and playing them together as a young team playing against teams from throughout the UK, and who's to say that's not a good idea for the boys, but I have an alternative idea for the best of our potential stars of the future.
Pick each player's attributes, age and assess how far they are from getting on the Rangers bench this year, and the answer surely is next to none when you consider we have a larger than ever pool of more experienced players this season.
Let's take a few examples to what could be done with the chosen few.
Myles Beerman showed potential at left back when he stood in for the injured Lee Wallace last season. He played 8 games and despite being only 18-years-old, he showed that he could earn a place in the Rangers side in the future. It does seem that Jordan Thompson has been unexpectedly promoted to take the young Malteser's place though.


Question: Do you keep him in at Ibrox/Auchenhowie or do you think of what is best for the player's career and put him out on loan to a side that tries to play good football in either the Championship or a bottom 6 SPL team?


My Answer: Loan him out with a clause that if too many players pick up injuries, he can come back to help out the crisis situation. Another proviso: He trains with his loan team, but the deal also includes training at Auchenhowie a minimum of twice a week – this was done for quite a few of the younger players over the past few years, no reason not to try it again.
First team football will do him the power of good, in preparation for season 2018-19, when he will be physically stronger plus the experience of playing league football for a season.


Why would I want the young players to continue some of their week at Rangers' training facility?
Since July, 2001, Rangers have a £14 million state-of-the-art training centre that has six pitches, two half size pitches, a practice area, and a synthetic indoor pitch on a 38-acre site.
The £150k state-of-the-art gym and the medical centre's computer is linked to monitor players. Each one has a code which activates their own fitness programme to meet their individual needs, and I don't want our youngsters to miss out with these unique and high-tech assessments.
The gym has an isokinetic machine, which allows players to work with an injury by testing muscle strength to each workout. It also has a 6 x 3-meter hydrotherapy pool, with an angled moveable floor and massage jets plus currents for rehabilitation exercises to take place.
A 60 x 40 metre indoor synthetic pitch allows players to train whatever the weather and is laid on a bed of sand and tiny rubber crumbs designed to cushion the surface to prevent injuries. This revolutionary new surface closely mimics real grass and is used by Ajax and other top clubs.
Moving on from the details though, what other fringe/youth players would benefit from this tactic?
Ryan Hardie, the 20-year-old forward, played 6 games, scoring twice in 2014 and then played 10 games for Raith Rovers in the first half of 2016 and scored 6 goals. He moved to St Mirren on loan and played 16 matches with 3 goals. In Jan' 17, Ryan went back to Raith Rovers, played 18 games and scored 6 goals. Some make a case for his promotion to the first team, but his position is filled with marquee competition and perhaps a loan again would be the right move.
Ross McCrorie, the 19-year-old 6' 1" centre half, right back or defensive midfielder has been out on loan to Ayr and Dumbarton. Will he be loaned out again this year?


Jamie Barjonas, the 18-year-old 5' 8", midfield player has the opportunity to go out on loan this season or play for the U20's side. He impressed hugely during his fleeting senior cameos last season, but there are arguably too many senior players ahead of him in the pecking order for the first team.
Liam Burt, the 18-years-old clever midfield maestro has appeared for Scotland's U16, U17, U19 and U21 internationalist. He is known for his driving runs from the middle of the park.


Serge Atakayi 18-year-old Finnish winger joined Rangers on 31 Aug '16. The speed merchant has yet to make his debut and Atakayi needs first-team football elsewhere to further his Rangers career.
Aidan Wilson 18-year-old, 6' 2" centre half played against Aberdeen and St. Johnstone. He is tied to the club until May '19. Does he stay and play for the U20's or go out on loan?
Jordan Houston 17-year-old, who plays right or left back is making progress in the U20's team. His main attribute is that he is emotionally very stable for such a young guy. He is a robust young man who has Northern Ireland U17, U19 and U21 appearances to his name.


Zak Rudden, 17-year-old tall striker has power, a great touch and a bag full of tricks and he knows how to score goals.
Rangers have a lot of youth and a lot of potential. Some will make the grade and some won't. But managing them all correctly is an important step for securing the foundations of a promising future pool at the club.