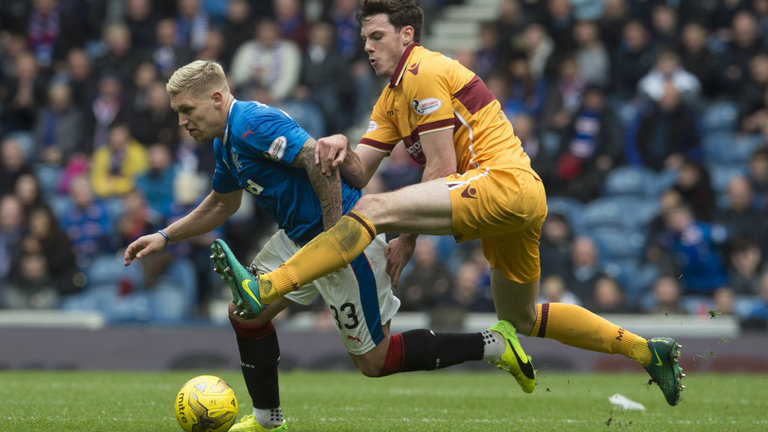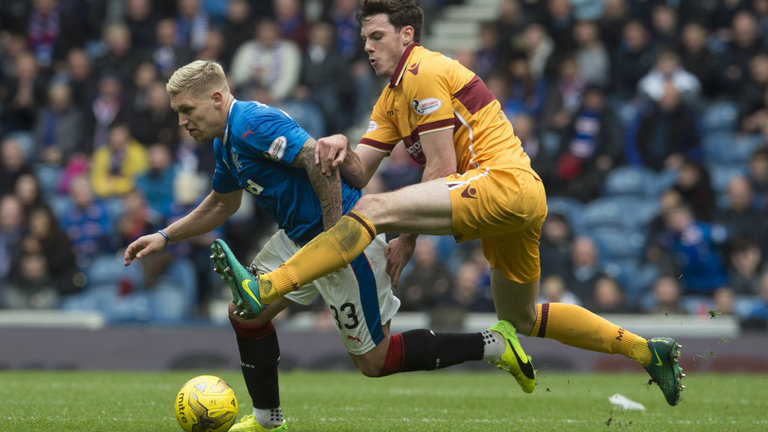 So with increasing activity being reported in the press en-masse, Ibrox Noise takes you on a simplified guide of (mostly) everything taking place in Rangers' transfer circles, whether official or not.

Incoming:
Will Vaulks:
Former Falkirk defensive midfielder was a loose target in the Bread Man days, and his name sprung up again over the past week. He has committed himself to current club Rotherham though in a rather damning indictment of the general desire to switch to Ibrox:
"I'm committed to remaining a Rotherham United player. Even if there is interest from other clubs, I feel there is massive unfinished business for me with Rotherham. I can't leave on a season like that, even if the option is there. It's Rotherham United for me next season. I can't see me being anywhere else. I don't know if the Rangers interest is real or not. Speculation takes off quickly."
And this is a guy at a nowhere club (with all due respect to Rotherham) who just got relegated from the Championship.
Steven Whittaker:
A national publication has linked the ex-Rangers full back with a Bosman back to Ibrox, but fans are anything but impressed with his name being touted in our direction. Another one ditched by Norwich, Whittaker left under a huge cloud and would not be a popular return. He was never a spectacular player first time around, and is not as good as that now.
Tomas Cerny:
The Partick stopper has been a mainstay of the SPL for some time now, being a robust, impressive and reliable goalkeeper who rarely lets his side down. But he is a player who has probably seen better days and it is something of a mystery as to why Rangers are being mentioned.
Steven Naismith:
It has all been said. And he is a truly great player on his day. His injury at Ibrox 'helped' cost us the title – fans forget just how far ahead of Celtic we were until his injury which was then compounded by administration. But whether it is forgive and forget all the baggage is another matter.
Ben Henaghan:
Motherwell defender is being plugged as a big link with the collapse of the Alves move, with The Steelmen putting a £500k tag on the 24 year old centre back's head. Not especially ambitious to seek a relegation-threatened side's defender, admittedly.
Louis Moult:
Henaghan's team mate, he has enjoyed a couple of decent seasons to be fair to the forward, with a very healthy number of assists and goals, but it probably is not the quality of attacker Rangers fans would expect.
Christophe Berra:
Scottish clubs are on alert (apparently) after the ex-Hearts defender was freed recently, with Rangers naturally included as a possible destination. Reaction has been muted at best to this one, and hopefully it is a load of nonsense.
Rashid Sumaila:
Not dead in the water yet, but those pesky work permit issues could be a problem – this one looked a goer only a few days ago but suddenly it has gone conspicuously quiet, suspiciously so. A Caixinha favourite, Sumaila's career does not really inspire anyway, with no experience of any significant level of club football comparable with the SPL.
Kyle Lafferty:
Another one to go quiet, we know all about this lad, who has admitted he wants a return. He has been freed by Norwich (they must have freed pretty much 2011's entire Rangers squad this summer) and is looking for gainful employment back north of the border. Whether Rangers fans or indeed Pedro actually wants his services is another matter.
Charlie Adam:
Tenuous link at best, the ex-Rangers midfielder has had one of the best careers of any departed Bear and while he is not one of the more loved ex-players out there, he is probably marginally better than Andy Halliday. Asked on a switch back he said:
"Listen, Rangers is a wonderful club and I had a great time there. I left because I felt it was right for my career and it has been. I have a year left but I'm looking to extend it if I can. Stoke is a great club with great people and I'm comfortable there. I am happy at Stoke but you never know what can happen in football. Scotland is always an option but I am happy where I am."
So not a total no then. But probably not.
Vladimir Weiss:
This guy has been playing to the Rangers galleries ever since he left – he was an average winger at the time who is fondly bigged up more due to becoming a Rangers fan, but his performances at Euro 2016 were undeniably more impressive. Caixinha has categorically poured cold water over any move though, claiming the Slovakian would cost £2.7M.
Outgoing:
Clint Hill:
The 38-year old stopper put in a great turn at Ibrox, but Pedro ignored his pleas for a new deal and he will likely head back south, probably back to QPR whose fans desperately want him back.
Philippe Senderos:
Just a bad signing in the end, and clearly did not do enough to impress his new manager that he was worth keeping. Will head off after the visit of St Johnstone later this month.

Billy Gilmour:
Chelsea won his services after Pedro failed to convince his family the best move for him was to stay where he was. Rangers will profit to the tune of £500k and rising and that is a decent return.

Academy:
A glut of prospects were released recently, including Gibson and Bouzaid; many of these kids were brought in under a blaze of publicity by Warburton, and in a rare defence of old Bready Boy, Myles Beerman was one of them and rash displays against Celtic aside, has been not bad at all. But the rest did not make the cut and have been freed to venture on to pastures new.
This probably was not overly exhaustive but it about sums up exactly where Rangers are right now in the rebuilding process.
Yeah, it is not overly inspiring…