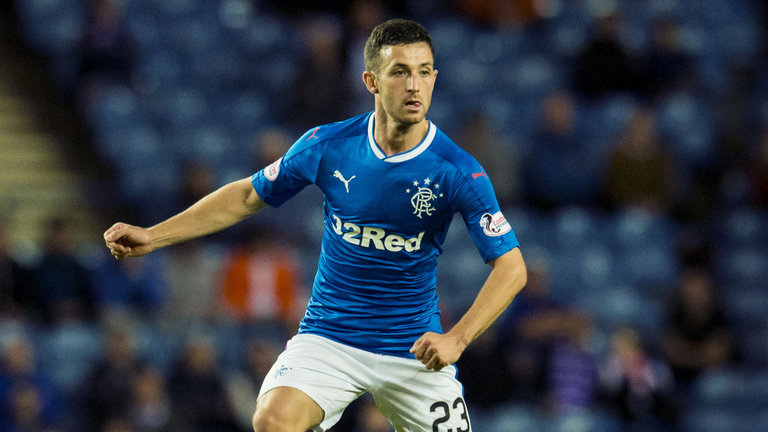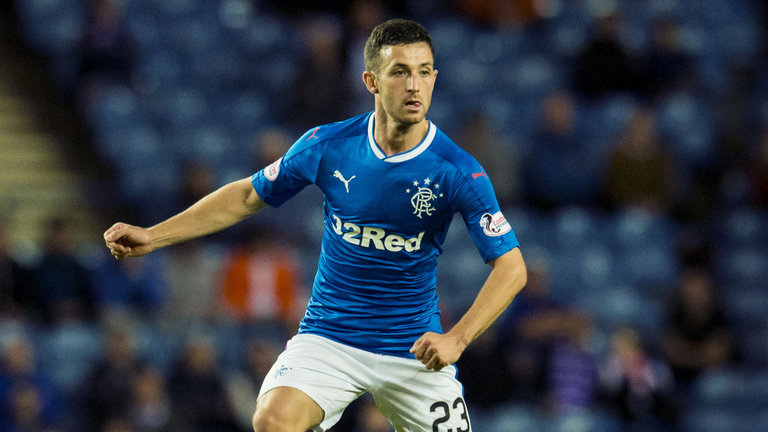 For all of the plaudits rightly being aimed at the squad and manager for yesterday's magnificent win in Aberdeen, one player has emerged as a truly changed man over the past month under the new manager. For all the praise this individual rightly received last year, this season has been extremely poor, with his endeavour rarely rewarded and his previous manager failing to get more out of him.
Under Pedro Caixinha, though, Jason Holt has simply changed as a player. Not only as a player, but his position, his attitude, and his effectiveness, and quietly but surely he is a huge proponent of why Rangers under Pedro have conceded just one solitary goal.

From last year's darn effective link man going forward, where his job was to connect midfield to attack and operate as a kind of box-to-box mid, linking up and occasionally getting a goal thanks to another late burst into the box, under Caixinha Holt's role has drastically changed.
The ex-Hearts mid has been withdrawn into a much deeper role just in front of the defence, in a kind of sweeper slot, while hustling every opponent he sees, protecting his defence, and generally being a very 'Angry Wee Man' as labelled very accurately recently by a very well known commentator.
If ever a man's personality on the pitch changed overnight, it is Holt. From the conservative and reserved yet energetic player of last season, under his new superior Holt has become an passionate, defensive, aggressive enforcer who plays the sport in the right spirit and is a firecracker of passion, battling against every opponent and every decision.
Caixinha has worked wonders with this lad – Holt's confidence was low under his last manager, and he was not contributing a lot; now he is all over the pitch, harrying and hustling and tackling like nobody's business. He is now playing as a very, very mobile and agile defensive midfielder who has a surprising amount of upper body strength and no end of enthusiasm.
Holt always had this side to his game – think back to that comical meme last year where he 'tackled' her from Little Mix thanks to digital wizardry online. But now Caixinha is cultivating all of it and making Holt the enforcer in midfield that Rangers have lacked.
It was never expected that Holt could ever take up that mantle, but he is and Rangers' defence is benefitting from having such a workhorse in front of them who will happily do all the ugly dirty work to make their own jobs a little easier.
Pedro has done some questionable things since arriving at Ibrox, but Holt's transformation from out of sorts to an increasingly key 'actor' (as Ped would put it) in his XI is one of the good ones.
Good job!