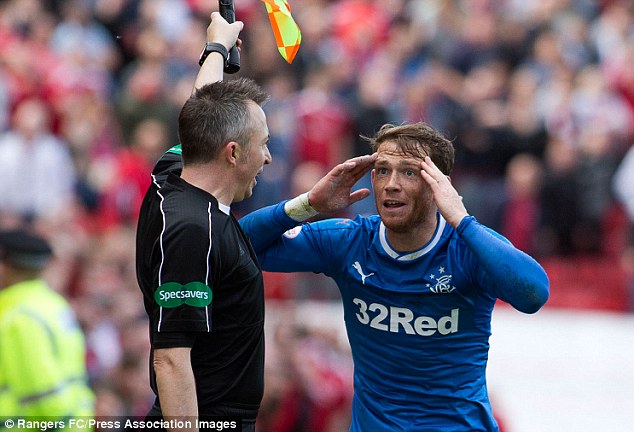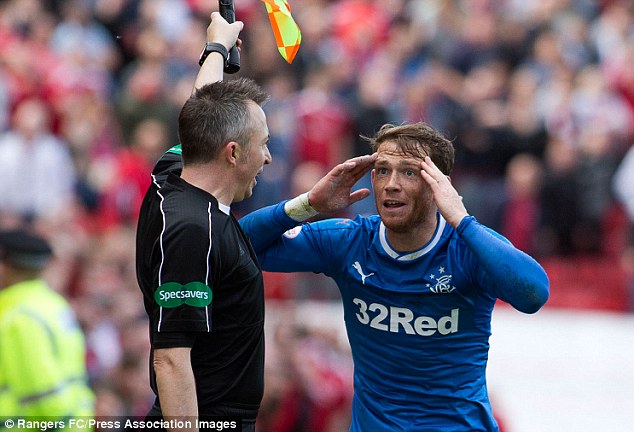 As the fallout from the Old Firm debacle continues, one of the most pertinent issues to focus on at present has to be the squad.
"We've got to add value, we've got to show the board, it's important for the club. Where we have been the last four or five years, I think it is imperative that we get value. Now, what that value is, obviously, is a big question. I look at Jordan Rossiter and Joe Dodoo as young players and Joey Barton, who would have been in the Premier league with Burnley, that for me is us getting value and recruiting well. It's not about how much you spend, it is about spending the money you've got." – Mark Warburton – 2016.

With yesterday's atrocity at Hampden still fresh in everyone's mind, while the manager has a question or two to answer himself, the starting point has to be the squad he inherited from the "City Trader".
Loaf was obsessed with 'adding value' and showing the board that the recruits he was interested in acquiring would 'add it' to the existing squad. And on that front 2016 has to go down as possibly the worst transfer business ever done in the entire history of Rangers Football Club. Bold claim? Too strong? Overdone hyperbole? Let us traipse through the evidence.
January 2016:
Michael O'Halloran:
Warburton hunted this lad for two months off the back of one good match against us, and shelled out circa £500,000 for his services. To put it simply he has not fit in on any level. Criticisms of him range from lousy first touch to one dimensional – and while he has pace he simply cannot seem to cultivate much beyond it. And to add insult to injury there was that ugly unders episode to contend with. It would be staggering if he is still at Ibrox come next season. FAIL
Maciej Gostomski:
This giant Polish goalkeeper was signed as competition for Wes, but lasted two months before apparent clash of ego with his manager saw him sent packing. FAIL
Billy King:
He was probably signed for his name. A truly useless winger who did score one memorable winning goal late on, but was utterly ineffectual and was shipped out that summer. FAIL
Harry Forrester:
Sign as a free when his deal at Rovers expired, Forrester actually sort of did not bad here and there. It was hard to pinpoint his position, be it an attacking mid, a winger, or a false 9, and while he showed some real ability, his combustible and rash nature made him a liability. He has totally faded from the first team picture since the turn of the year. MEH
Summer 2016:
Matt Gilks:
Hard done by, Gilks was another signed as cover. Frankly he was outstanding at Hampden during the cup loss and might have felt he merited more of a chance. But a handful of appearances saw him depart the following January. MEH
Lee Hodson:
This one is getting ridiculous. Only ever impressive when he plays, Hodson for love nor money cannot get into the first team on a sustained basis. The reason (on top of Hill's equaliser) Rangers got a point at Parkhead after he suffocated the living daylights out of Scott Sinclair, illness did get the better of him but since recovery has had to make do again with the bench. Cannot see any reason why this guy would stay beyond the summer. UNFORTUNATE
Matt Crooks:
Warburton spent months chasing him on a pre-contract from Stanley, then when he gets him he gets injured. Then when recovered, despite the disaster of Barton, still gets ignored. Promptly punted down to Scunthorpe where he has been outstanding until injury struck again. COMICAL.
Josh Windass:
Promising early displays in the League Cup from the Stanley brother made him look a player Rangers could build a team round, but injury did him for. Since fitness he has been a joke. Completely out of his depth at a club the size of Rangers. FAIL.
Joey Barton.
FAIL
Philippe Senderos:
Can consider himself unfortunate as well – another who has never been favoured but has not been overly impressive when playing either. Time is surely up for the Swiss who was actually expected to be gone last January. FAIL.
Jordan Rossiter:
A crying shame, and when fit he showed all the ability of a young Barry Ferguson or Steven Gerrard, but cannot sustain his health. Sadly you have to say FAIL.

Niko Kranjcar:
Took him 5 months to get up to speed (still could not last 90 minutes mind you) and the moment he did he was crocked again. Another injury disaster, from another player with history of it before he joined. FAIL.
Joe Garner:
£1.8M down the drain. A disaster of a player. Bewildering why Rangers were interested in him. Bewildering how he still gets starts even under Pedro. FAIL.
Joe Dodoo:
Has superb impact as a 60 minute sub but struggles to assert himself for longer periods. Seems to have talent but does not seem to truly click with the squad. MEH

Clint Hill:
AT LAST. While he was slow off the starting blocks, Hill started to really impress himself on the defence around November, and after that was an integral part of most of the good things the defence did. It says everything that Rangers' best signing in 2016 was a 38 year old. SUCCESS!
So…15 players, one genuine success.
Is it any wonder Rangers are utterly inconsistent?