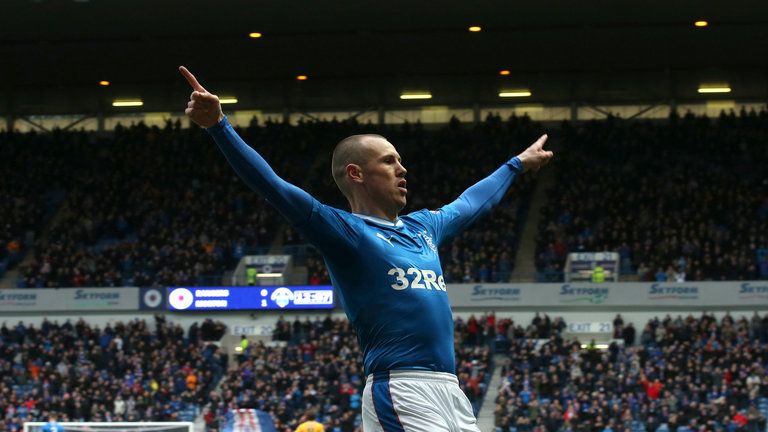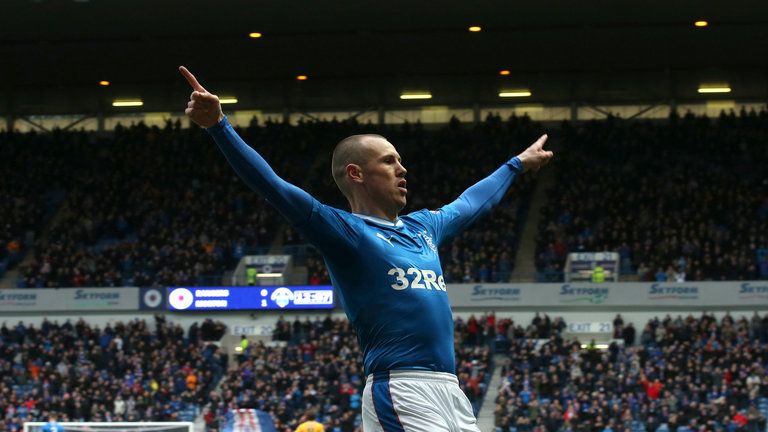 Much has been said about Rangers' atrocious last few transfer windows, and how the outgoing regime made such a hash of recruiting. And there is a great deal of truth in that. For the likes of Billy King, Maciej Gostomski and Joe Garner to fail to really add a lot to Rangers' existing ranks rather highlights the malaise of the squad Mark Warburton ultimately compiled.
However, let us try to overlook the struggles we are enduring right now and take a more upbeat stance on the personnel we have at our disposal, and how them realising their potential is the clear difference between second and third (or worse).

Whoever comes in as interim manager or permanent, or whether Murty is given the temporary job till June, they have at their command a clutch of players who, given the right environment and support, along with tactics and formation, are really far from the decrepit shambles they appear to be.
For a start, Wes Foderingham, for his faults, and there are many, has undeniably been much better this season than last. Now-departed Matt Gilks pushed the ex-Swindon man to a higher level and his shot stopping and command of his box are far superior. He still makes errors, as we saw appallingly against Morton, but nevertheless he is not the worst goalkeeper I have seen between the Ibrox sticks.
In defence there is real chance for a sustained run by the strongest players we have there – Lee Hodson has been criminally wasted up till now, and absolutely deserves to see out the season. He is a Norn Iron international and very experienced for his age. He is someone to trust in both defence and attack at RB. Meanwhile in the middle Danny Wilson has been Rangers' best defender for the past two seasons, but never had the popularity to go with it, and for every error he made was lambasted.
But his hard work soaking up Kiernan's slack went unnoticed, and at times the ex-Liverpool stopper was doing the work of two men. He is a sadly underrated defender who does not get the credit he is due. And put next to him Philippe Senderos whose CV speaks for itself. He has been far from at his best, but then he has barely played. Indeed, we were certain he would be gone last month, but instead it was his useless manager who parted company. And at the left, the reliable Lee Wallace who had been poorly coached by his ex-boss into essentially becoming a striker. Lee Wallace is a flipping left back, and yet ended up attacking far more than defending. As a LB, he is a fine prospect.
Then we step into midfield, and we go with a 4 like it should be. While Jordan Rossiter's fitness is debatable, his ability is not, and his fit into the defensive side of a two in the middle would be seamless. Meanwhile his partner could be Emerson Hyndman, to give the central midfield the creativity and culture it needs. Out on the wings? Easy. Barrie McKay on the left and Michael O'Halloran on the right. Those two picked themselves.
Up top? Again, easy enough. Kenny Miller has been astonishing this season, and partnering Joe Dodoo would be a perfect duo – two perfect foils complimenting each other perfectly – with the latter another one to struggle to get a minute of game time under past regimes.
So, a 4-4-2:
Foderingham; Hodson, Wilson, Senderos, Wallace; O'Halloran, Rossiter, Hyndman, McKay; Miller, Dodoo.
While it is no 9IAR calibre XI, it is miles and away the best of the rest, and still has the likes of Hill, Tavernier, Toral, Forrester and Windass on the bench.
It just needs to be harnessed properly. 'New Rangers Manager' – it is over to you.