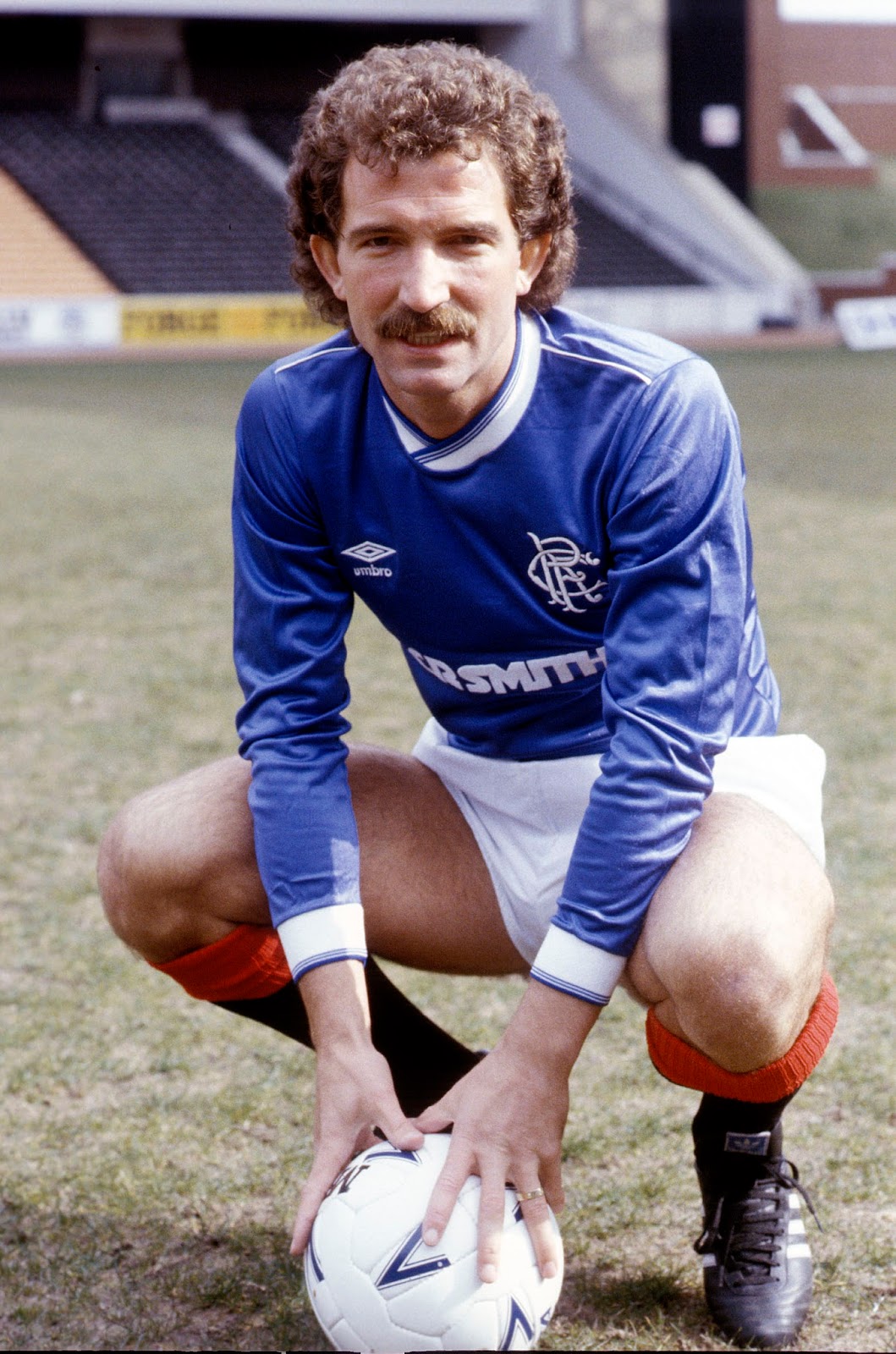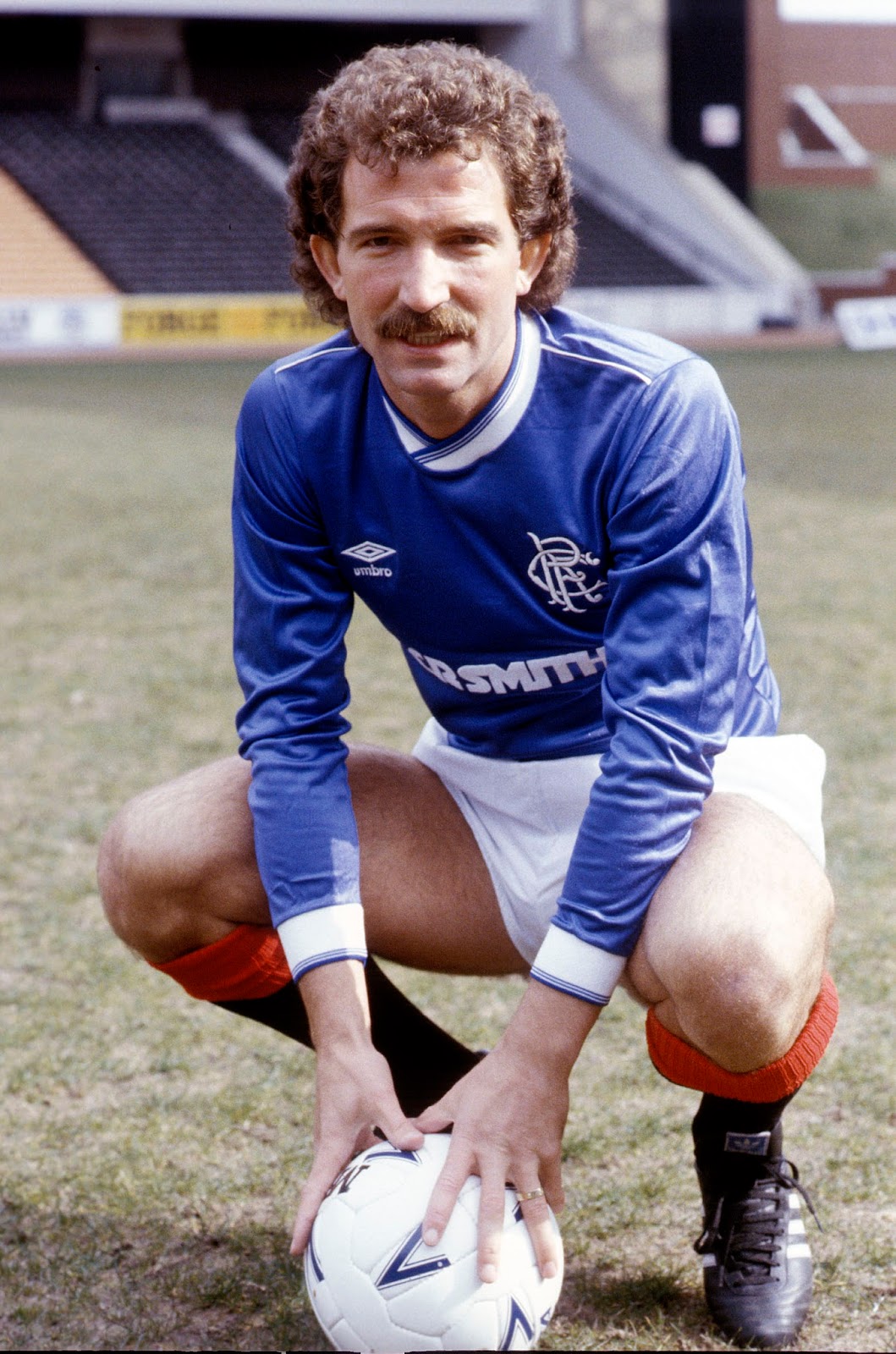 Article by Richard Fillingham
In 1986 Rangers took a huge gamble with Graeme Souness to manage a Rangers side that was second best to Celtic. Souness was a current Scottish international and earned his wages in Italy playing with Sampdoria. He was told that he would have a very healthy transfer budget at his disposal and that he was wanted as the new player-manager to bring the 'Gers back to where they belonged – No 1 in Scotland – and boy did he deliver! But such a first-time success at a club the magnitude of Rangers is rare; Ally struggled, and Warburton too is finding SPL Rangers a whole new animal compared to the Championship.
For the good of Rangers in the short and long term,
I hope Mark Warburton enjoys possibly his last months at a major British club. He simply doesn't currently have it as a top manager for any of the big boys. Perhaps a mid-table English Championship team would be his best shot to see if he could eventually become a better manager with some more experience under his belt.

Here's a tip:
Don't be so single minded when it comes to tactics and make sure you pick a higher standard No. 2 with a lot of management experience to help you in your next job. You will have to, if you're going to be a success with an English club.
Warburton was a success at the start
He did very well in his first season in an average Scottish Championship league and he achieved this with some inferior players throughout his team. A fairly poor Hibernian and Falkirk were 2nd and 3rd in the title race respectively and as the season went on, the supporters started to see all the cracks in the side, especially in goal, defence and midfield.
Warburton made his mind up that Holt and Halliday would need replaced
He seemed to realise that if Rangers were to do well in the faster and much harder SPL, he would need better midfield players. What happened? He dropped them for new signings and ended up having to restore them as first team regulars – due to the failure of his bad signings.
In fairness to the management team:
It's not their fault that they are not good enough to manage a major team like Rangers – it was a risky gamble and unfortunately, it has backfired on the fans and the new board this season after all the hype. Time to bring in the real deal, starting in May 2017 and watch this space as IbroxNoise starts to look at some main candidates in the coming months.
When to change tactics:
Especially against Celtic, (plus Aberdeen and Hearts in away matches) – play three centre backs – with two wing backs – and a holding midfielder, to make us much harder to beat. Don't play any player who won't get stuck in – except the talented Barrie McKay. Leicester City's Claudio Ranieri admitted this weekend he got the tactics wrong; don't be too proud to admit a tactical failing on your part, Warbs. And don't single out and blame your players as you did in Germany when you landed Waggy and MOH with a couple of right hooks.
Meanwhile, we have to come 2nd this year and maybe win a cup.
Wes, the goalkeeper, has vastly improved since Gilks was signed, but he still remains on his line at free kicks and corners – which is bad coaching and a major worry to me and thousands of our knowledgeable supporters. When teams realise your keeper NEVER comes out for crosses – it makes the team extremely vulnerable at these set pieces. Another thing – stop giving unnecessary corners and cheap dangerous free kicks away in every match. Usually caused by sloppy defending.
We desperately require a quality defensive midfielder (preferably tall, athletic, can tackle and read the game), but he will cost us a transfer fee, which will be worth it for the right player.
What do Rangers have to do to earn a stonewall penalty and poor offside decisions?
Against Motherwell on the lunch-time televised live game, Michael O'Halloran was blatantly brought down in the box in the first half. The referee who I will not grace by his name in this article was in a great position to see the blatant foul and decided to wave play on. He had a decision to make – either give the penalty or to book Michael for diving – alarmingly for Scottish football – he did neither – absolutely shocking! Minutes later the assistant referee gave a ridiculous offside decision when Wallace was adjudged to have moved too soon for a goal scoring situation when the camera showed him to be embarrassingly onside!
This could have been any game at Ibrox against anybody.
Watching this game was identical to all the other games played at Ibrox this season. Ineffective tippy tappy football from Wallace to McKay, back to Wallace, inside to Kiernan across to Hodson given to O'Halloran, back to Hodson. Pass to Halliday, back to Wallace etc etc etc. What did it achieve – not a shot on target from Rangers for a full 76 minutes. I am sorry, it just is not good enough for this great Rangers support to watch the team have 68% of possession and doing NOTHING with it! The fans deserve so much more such as for their season ticket money to be spent on a higher standard of player. Footballers who can beat a man and make room for themselves before passing sideways all day is what we need – and soon!
Another sloppy goal for Rangers to lose.
Once again an average cross is missed by Rob Kiernan when Motherwell's Louis Moult headed home their opener in the 74th minute of a very one-sided game. Same old story I'm afraid. It was their first attack and they score from another cross. Does Foderingham NEVER come off his line to help his poor and too small centre halves? I am not blaming the keeper for this goal as it should have been dealt with by Kiernan. Rangers then needed two goals to win this Scottish Cup fourth round tie that was our last chance of winning anything this season.

The crowd were getting restless with only 10 minutes left and defeat looking likely!
The boo boys were getting ready to start, just before the effervescent Miller popped up in the 84th-minute in front of goal with a supreme, screaming header which gave us much pleasure and a well-deserved equaliser. It was set up brilliantly with an inch-perfect cross from our late substitute Martyn Waghorn who had replaced O'Halloran on the right wing.
The winner came from a huge mistake by former Celtic centre back McManus, who gave the ball away to new Rangers loan substitute who was only on the park for about 12 minutes. Hyndman delivered a precisely weighted first-time pass into the perfectly-timed run of match winner Miller to place an unstoppable shot into the far corner of the Motherwell net to give Samson no chance of stopping a wonderful winning goal.
Warburton got out of jail again, but only just. This is symptomatic of his stubborn refusal to adapt and change. He looked like he was learning how to with those excellent wins against Aberdeen then Hearts, but it's all gone back to predictable type since then.
How much longer do fans have to tolerate this?