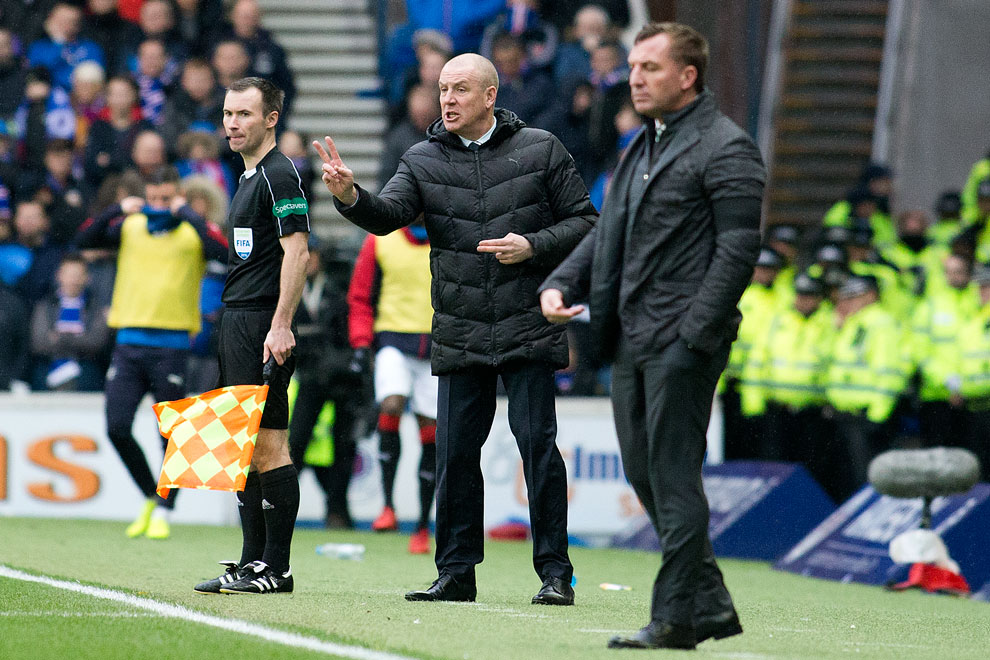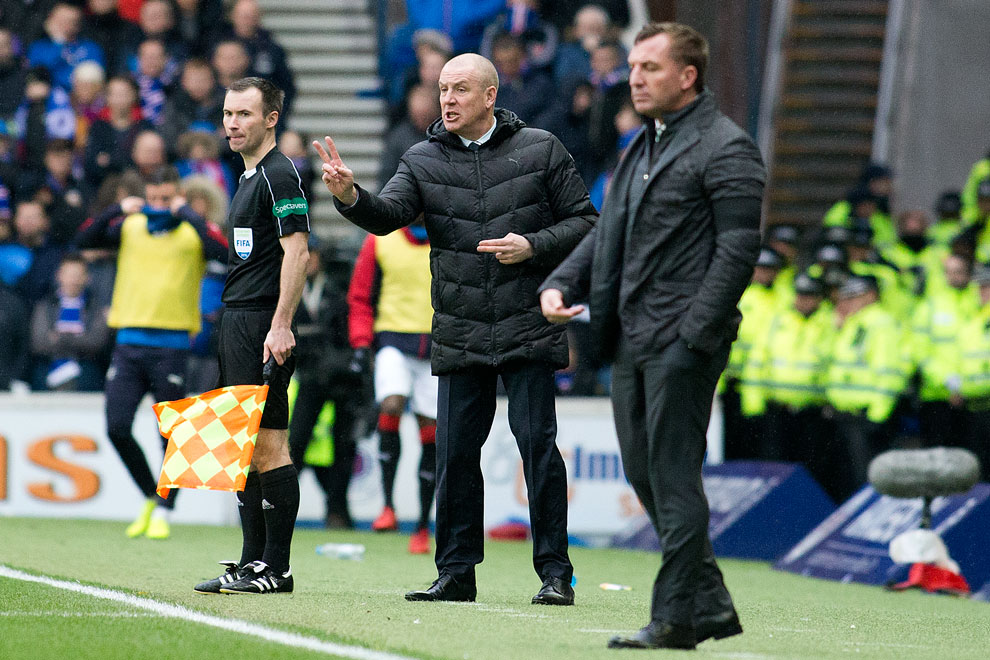 These are, at best,
uncertain times at Ibrox. The last entry illustrated how Rangers'
form is currently rather fiddly, and the undercurrent of implication
there is essentially 'untrustworthy'. We cannot trust Mark
Warburton's Rangers to put together a convincing package which
resembles what we expect from Our Rangers.
All season long we have
been mostly troubled (and fleetingly pleased) by the performances on
offer and for every high of a brilliant win over a fine Aberdeen side
there has been an accompanying low when Ross County nicked a point,
Hamilton stole a draw, or Celtic walked away with a win.
It simply is not a time
in our history where Rangers fans know which direction their club is
going in – it is by no means as troubling as the dark days, of
course; but the lack of a coherent plan, vision, or general strategy
leaves many fans scratching their heads and in many cases getting
increasingly frustrated by the bluster and often meaningless rhetoric
from Warburton, who reassures us that his team will 'learn from
this'.
One the biggest current
imbalances at Ibrox is expectation versus reality. Rangers' fans all
over the world have grown up with colossal Rangers regimes, be it
Wallace or Walter, Godrup or Greig – the impact of these titans of
the Scottish game gave us a country-leading outfit every one of us
identified with.
I even remember
actually feeling my blue blood in my college days as a class full of
Celtic fans tried to goad me. No matter what they said, I simply sat
proud that I was not one of them and was One of the People. It
mattered. It mattered then and it matters now, but then I also knew
what it was I was part of.
These days Rangers are
not that same table-topping mammoth, and yet how can any of us Bears
truly reconcile that with what we grew up with? The situation is
unprecedented, and I do not feel many of us have come to terms with
Rangers being this far off Celtic and this close to teams we used to
spit up and chew out. I know I have not, and I do not think I ever
will. I am used to a Rangers I expect to beat Celtic, to win the
title. I am familiar with the hurt and shock when we do not beat
Celtic and do not win the title; this new world of having to accept
second best is still something alien to me and anyone over the age of
15 – yet we still expect to win every match and top the table.
Because deep down that is what the Rangers do.
Hence the support is so
divided over the squad, the board, and the manager – it is not
strictly that any of these are genuinely bad – it is that none are
delivering what we expect Our Rangers to furnish us with, with
supporters being left borderline confused as to what we should truly
expect. And as such, some fans defend everything the regime do, while
others castigate their very breaths. Neither of us are right or
wrong, it simply is what it is.
The other current
imbalance worth a look is a slightly less abstract one, and it is one
which is increasingly annoying fans. Rangers are chock full of
attacking midfielders and winger-type players. Jason Holt, Andy
Halliday, (currently injured) Niko Kranjcar, Josh Windass, Harry
Forrester, Barrie McKay et al are at least six options Rangers have
in that slot. So what is Mark Warburton doing? Looking for yet more!
Jon Toral and Ali
Crawford are just the latest two AM's linked with a switch to Ibrox,
a position which is becoming embarrassingly overcrowded. Meanwhile
striker, defence and defensive midfield continue to remain neglected
as yet another creative midfielder appears on Rangers' horizon.
The positions Rangers
are struggling in the most are the ones Warburton never seems that
interested in enhancing.
Another day, another
attacking midfielder shows up touted with a switch to Govan –
meanwhile Joe Garner's impending absence from first team affairs
possibly till close to the end of the season is ignored (regardless
of the fact he really has not been a good signing) and we are left
with just Miller, Dodoo, and Waghorn up front; only Miller here is
coping with the SPL – Dodoo is just not a Warburton pupil it seems,
and Waghorn has been dreadful since promotion.
The truth is I, like
many others, just am not sure where this Rangers is going, or what
its grand plan is.
And that saddens me.