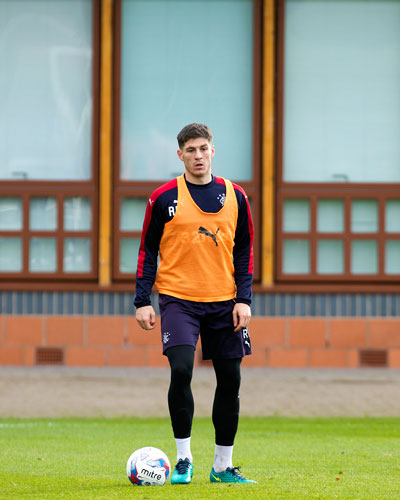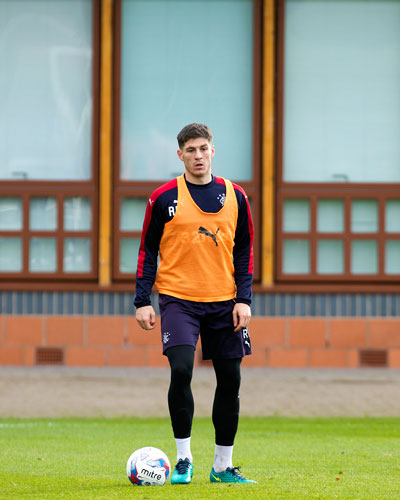 If there is one thing Rangers fans have been unified in agreement on this season, it has been the disastrous form of Robbie Kiernan. He was never exactly the most highly-rated defender to don the Light Blue, although last season many supporters blamed Danny Wilson far more vigorously than Robbie for the many defensive calamities that beset the side.
It was not until the drop of form post-Old Firm semi of last season, a drop which continued onto this season that fans started to make Kiernan a blatant scapegoat for the travails the side was suffering at the back; in all honesty, these accusations were far from wide of the mark, and the former Wigan defender was frankly playing abominably.

An inability to win anything aerially, while being cursed with absolutely no positional sense at all, Kiernan's inclusion in XI after XI drew collective groans from fans every time they saw his name, and it came to a brutal head with his absolute nightmare at Parkhead in which many argue he was hugely at fault for all three of the goals conceded before he went off injured.
He did not feature at all for some games after that, with Warbs flirting between Wilson, Hill and Senderos for the centre-half slots, and only returned to the fold on the 14th of last month for the trip to Inverness. And while we still are not quite at Sir Davie of Weir levels, it is becoming obvious with each passing game that Kiernan has started to regain a bit of the form which he had in February, a period which saw Rangers concede (and score) very few indeed. That was his most assured spell at Ibrox, and ever since his surprisingly decent display at Hampden where his last-minute blocks and regular interceptions helped prevent a cricket score, he has just started to look a little more reliable.
Do not misunderstand me – he is someway off the level we expect from a Rangers defender, the kind of level we probably expected from Philippe Senderos, in truth, but for now the Kiernan Hill partnership is just about working.
It has its weaknesses – with a total lack of pace, it can be painfully exposed, and neither of them is massively blessed with a good reading of the game which exposes it further. Kiernan remains abysmal in the air, and can look rather lost at times.
But a tactical switch against Killie saw bigger numbers coming back to support them more frequently, with two defensive banks of four quite a regular occurrence in that match, which gave the two defenders a bit of insurance.
On top of Kiernan's modestly improved form Rangers' defence just looks, for now, a little more robust. For a backline panned by all and sundry, it must be pointed out in the past eight games since being dispatched with ease by Celtic, it has conceded a bearable four goals, which has included matches against the top three sides (at the time) in Scotland in Celtic, Aberdeen and St Johnstone.
So clearly something is just shifting into place a little more effectively, and Kiernan's form is both helping that and itself probably helped by that.
Whatever works, whatever works.