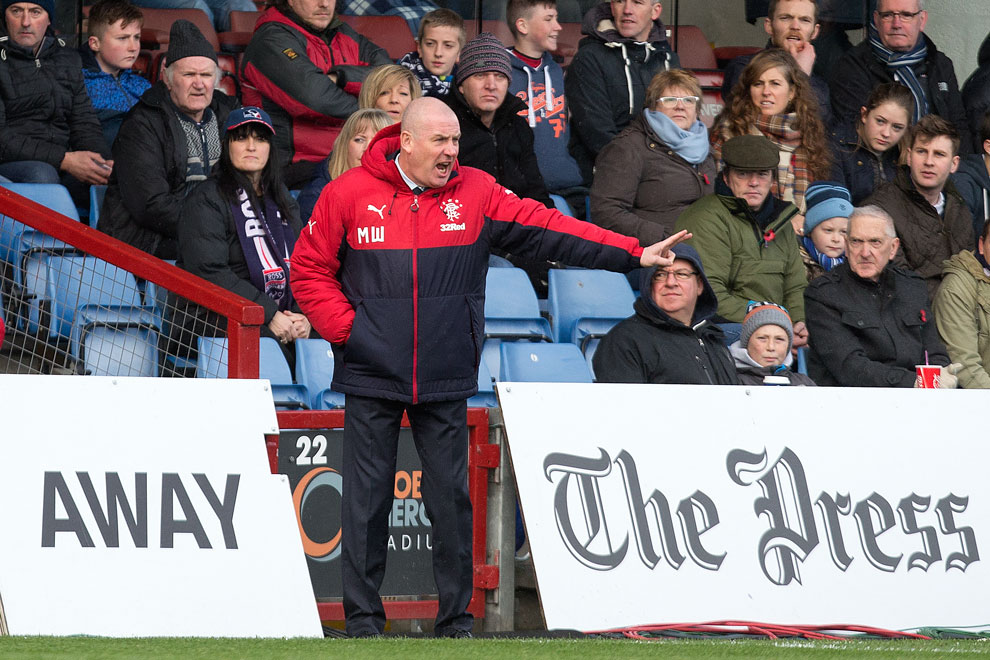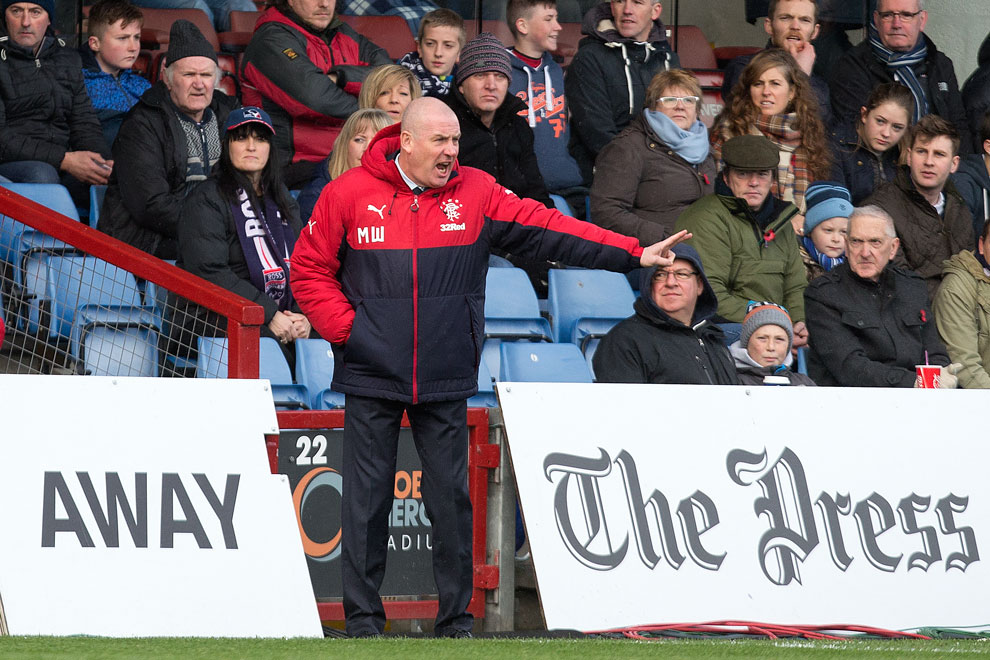 This site gets it thick for being fickle. For being woefully knee-jerk in reaction to various results and failing to remain balanced.
So I will put it to the readers; how many of you were balanced after the rampant display against Killie and completely kept your heads after today's atrocity in Dingwall?
I count zero.
So if anyone is about to 'tell me off' again for being changeable, spare me it because I do not care for your opinion; football is 99% emotion and 1% rationale, and if any of you were not too bothered by today's result or were not overly thrilled with last weekend's, that is a kind of supporting alien to me and I cannot identify with it.

Because I for one am sick to the back teeth of this Rangers regime toying with supporters' emotions and threatening occasionally to be half decent only to immediately then crush our hopes with what today could only be described as a clear winner for the 'worst display of the season' award.
To call Rangers' efforts up north 'painful' is generous. After last weekend's fantastic pummelling of Kilmarnock where even yours truly bought into what Warburton appeared to be trying with Rangers, it all crashed back to earth with today's humiliation against a brilliantly-organised and even quite dangerous Ross County side who languish at the foot of the table on merit.
And yet despite the fact they still looked weak and lacking any significant quality against Rangers, they still managed to work hard, attack with purpose, and probably deserved more than a point.
Rangers did not show up – and frankly they have only shown up once in the past seven months; last weekend. I was willing to really give Warburton time following that sumptuous display, given there appeared a tactical switch, newly-found energy and players showing real form.
All three were absent presumed missing today; from the first 30 seconds it was our non-illustrious hosts who nearly snatched an early lead, and the first quarter of an hour was ugly dross from a Rangers team who were disjointed, disinterested, and had absolutely no gameplan at all.
Even when Clint Hill's soaring header flew into the back of the net during this period, I will admit I barely celebrated. It was against the run of play, and I had a horrible feeling I would be smiling on the other side of my face soon enough.
And following Robbie Kiernan's outstanding defending of Hill leaving Andrew Davies laughably free to nod one home roughly 20 minutes later, my fears came true; that familiar sickening feeling filled my belly and we were then treated to 60 minutes of, well, absolute cr*p frankly.
We have had some poor performances under Warburton these past seven months, but this was the lowest. On form O'Halloran was absolutely desperate – County shut him out with ease and he got one decent run in during the whole match; while midfield was so lethargic and feeble Holt resorted to a dive in the box to try to get something.
Attack? What attack! Miller was completely ineffectual and even threw a petty strop at being substituted, while Joe Garner did another 'whine whine throw to the floor whine' display – sorry folks, I just cannot take to him and consider him a poor signing. His style just does not appeal to me, and I do not think I am alone.
And as for that defence – we have seen some bad Rangers defending over these past four years; McCoist's backline was tragic, McDowall's not much better, and McCall's flirted with slight improvement until Motherwell tore it a new one; but Warburton's back five today was a new level of hopeless. I am not going to hold too much against Foderingham such has been his otherwise impressive performances this season, but he had an absolute shocker and it was every inch the Championship Wes at his worst. Kiernan reverted back to traditional Kiernan, typical following the praise I gave him recently, while Hill's goal was all the good I can say for him.
The tactics? Where was all the pressing? Where was all the high-energy? Where were the fantastic off-ball runs so prevalent last weekend? I counted one single half decent run which nearly saw Wallace get some joy beyond the County backline, but it was shut out with ease.
This was an all-round failure. Whatever Warbs instructed, either his players were not listening or the manager completely misjudged how County would play. And it is not like he did not get a half time to make it right; no, instead the side came back out and was probably even worse in the second half.
If Mark Warburton cannot go to Dingwall and get a win, if he cannot put a run together of a few good wins, it undoes every good result and performance he can indeed occasionally get.
He got serious slack last week, and I gave significant praise. But he is back to the easily handled tactics which just do not work, and despite at least keeping the same XI, he evidently was not equipped to handle a thoroughly rotten County side.
Hamilton. County. Killie away. St Johnstone at home. The embarrassing displays and results are seriously starting to rack up. 12 games, five wins, five draws and two losses. It is absolutely miles off being good enough for this club, even under these still slightly unconventional times in our history.
Am I going to call for his head again? Nah, cannot be bothered. I will let the readers judge.