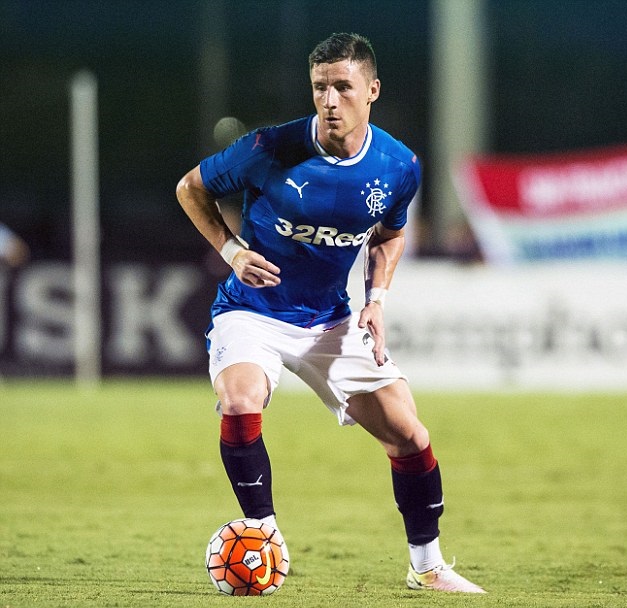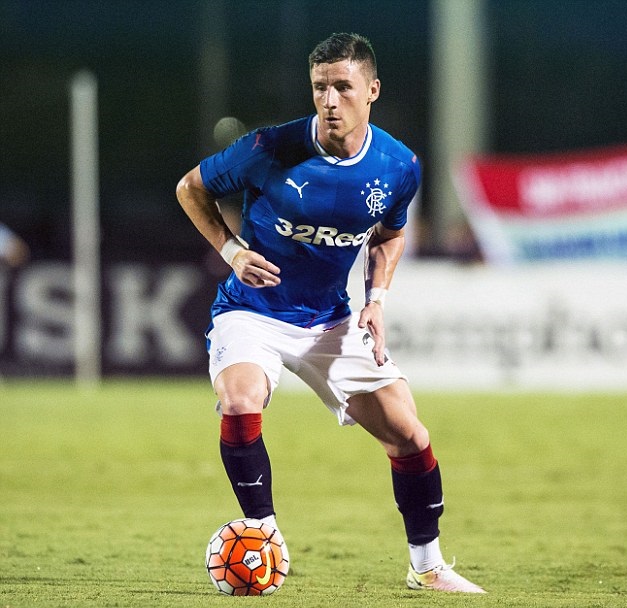 When Barrie McKay arrived on the scene in 2012 at Brechin's Hedge, he showed a maturity that transcended his years and was by far the standout talent on Rangers' maiden match of the journey.
His deft flicks, running, skill, pace and vision with the ball defied his 17 years and the lad looked to be the kind of player Rangers manager Ally McCoist would build his entire team around.
Alas, that did not happen, and the winger found himself farmed out on loan for the majority of life in the lower divisions, and it was not until Mark Warburton arrived on the scene that he finally got his true chance at Ibrox. And oh how he took it!

An integral part of the Championship-winning side of 15/16, McKay not only excelled as one of the Club's players of the year, but his performances earned him a call up or two to the national squad as well.
It was firmly expected that McKay would blend effortlessly into the SPL once promoted and continue to dominate defences like he had for a season, especially under the free-flowing system Warburton employed.
Only, the truth is, he simply has not. McKay has failed on every level to adapt to the SPL, with his limited game being completely exposed at the country's top tier, a game which seems, against better opposition, to be restricted to running at the left back, cutting back and passing inside or backwards. Against the lower quality in Scotland's second tier, McKay got a huge amount of joy, but the step up in class seems, at the moment, to be too much for him, and his inability to beat a man or cross the ball has left him frustrated.
Fans were crying out for him to be dropped, with no improvement in sight, and the manager finally relented against St Johnstone.
And up step Michael O'Halloran. The ex-Saints winger has endured a frustrating time since switching McDiarmid Park for Ibrox in January for big money, with a flashy transfer deal and hype not translating to minutes on the pitch. Rarely starting more than one match in a row, not helped by last season's cup tie, O'Halloran was on the opposite side of the spectrum to McKay – while Barrie was tearing up Championship defences, O'Halloran was more often than not on the bench.
This season's poor form by the former, however, highlighted fans' frustration that the January capture was still not being given a chance, and most canvassed for the speedy machine to get a nod.
With two impressive performances under his belt in a row, including a MOTM display against Killie, it is now easy to see why Rangers paid big money for O'Halloran. Why it took so long for Warburton to finally cave in and give him a run at the team is anyone's guess, but now that he seemingly is, O'Halloran is taking his long-awaited chance with aplomb.
To say he terrorised the Killie defence and Steven Smith in particular is an understatement, and his pace is a huge tormentor of opposition rearguards. He has shown more than enough in his Saints days and the past two matches to have earned his place on merit. But he certainly had to wait long enough.
Meanwhile McKay has a lot of work to do to re-earn his place back. The youngster just has not stepped up, and while he traditionally plays left wing compared to O'Halloran on the right, the contrasting fortunes of the two players makes for much food for thought.
If McKay can develop his game to adapt more to the challenges ahead, he will surely regain his slot. But for now, O'Halloran has earned his with distinction, and will conceivably cement his place in the XI on a regular basis.