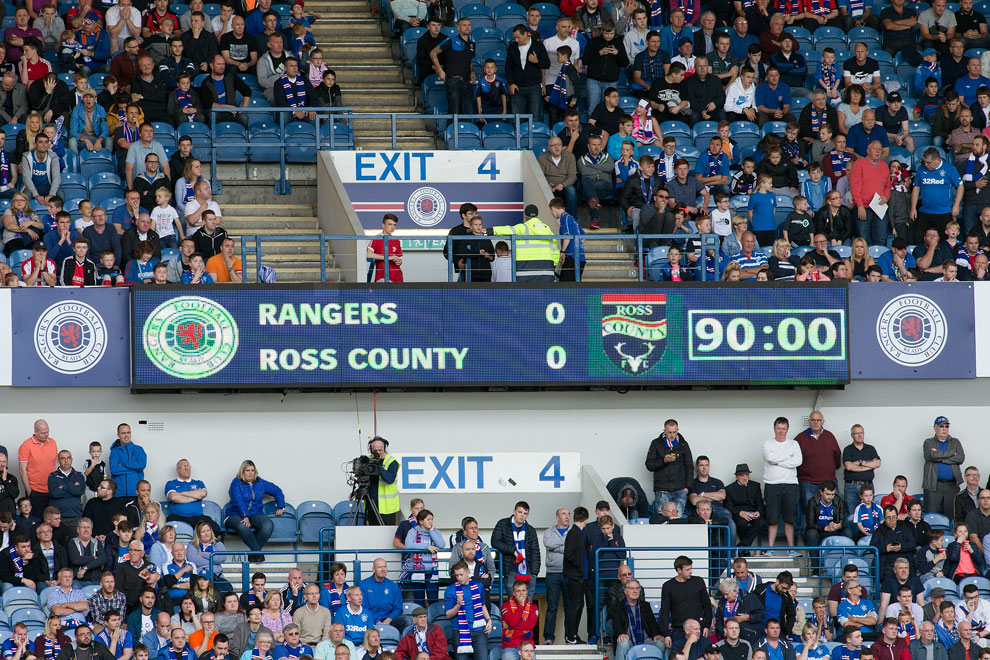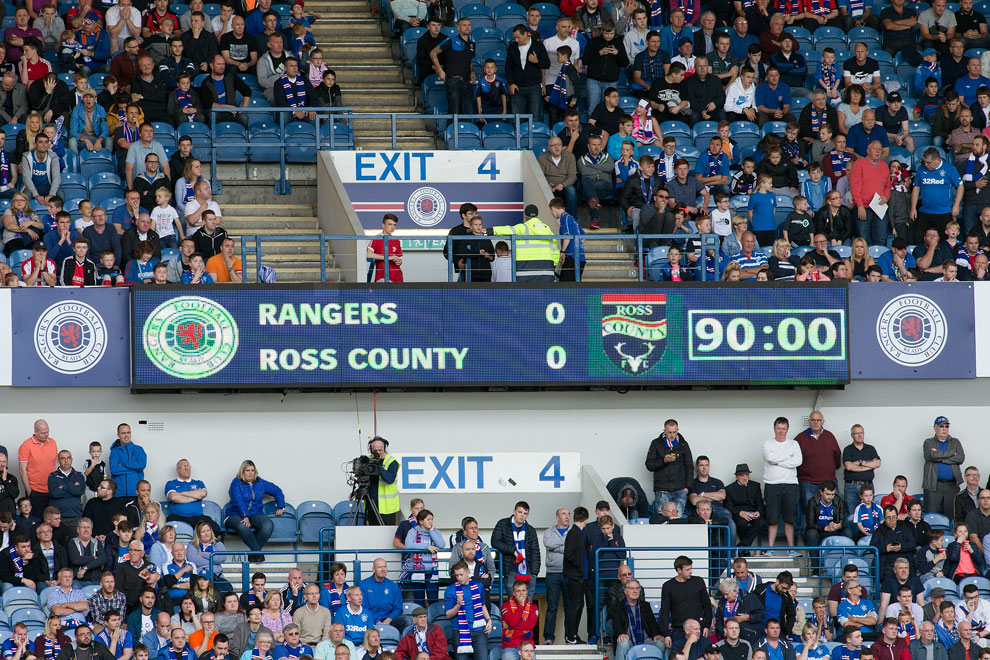 Few would deny today's performance at Ibrox was a higher-intensity, more energetic endeavour than has mostly been seen this season. While the play on offer was far from the very best we saw Warbs' Rangers produce last season, it was probably the best display his men have put in this competitive season.
And yet, the same old outcome undermined any progress anyone might think had been made since the debacle at Parkhead.

The truth is, ever since Dumbarton nearly took a point at Cheaper Insurance Direct Stadium on September 19th last year, teams have learned how to handle Warburton and his tactics.
The signs were glaring a year ago that even a poor Dumbarton team was wise to Warbs' possession tactics and knew that sitting in, suffocating and countering was the way to go about dealing with them, and it took a magnificent solo 25-yard finish from Waghorn to finally put Dumbarton away that day.
Three days later St Johnstone came to Ibrox and tore the system apart bare.
Ever since then, while Rangers still managed to secure the title, the best teams learned quickly how to deal with Rangers – with varying levels of success. And that has worryingly carried over to this season, with better teams being wise from the off to Warburton, rather than the unknown quantity he initially was last season.
Today's output saw some neat play in midfield, with a welcome return from Holt, and a more reliable defence with no sign, thankfully, of Kiernan. But up front saw the same old stodgy profligacy with huffing and puffing but no blowing of any houses down.
Rangers seem to take chisels to boulders and wonder why the boulder doesn't crack into pieces; chiselling is not working, and while County's early season position is probably flattering, they worked hard to earn their point today, exposing again Warbs' inability to alter his system.
Do not get me wrong; I am not advocating brute force crude lump play, ala McCoist and Jon Daly. Those days were ugly. But at this higher level, Warbs lack of being able to switch to a different tactic has now cost Rangers 50% of the points on offer this season, which is a painful return.
Today we saw a pretty energetic midfield, with Windass in particular having an excellent afternoon, while Holt's industry has been painfully missed – Barton most certainly was not. And Andy Halliday really did enjoy making a point – while still no natural DM, he played that slot today and appeared more solid in it, having learned the requirements last season.
Meanwhile the defence was very solid indeed, with the Hill and Wilson partnership again being the best we have seen this season despite how catastrophically awful the captain was today (and has been this whole season). There is no coincidence Rangers' best defensive displays this season have been the three matches Rob Kiernan did not play in.
And up front? Here is where the problems manifest – McKay is bitterly out of form and just not producing. Either that or he simply is not good enough for this level, while Waghorn was more penetrative but found support lacking, although he nearly scored but for a stunning save. Garner continues to disappoint.
Seeing these problems before him, Warburton's only repertoire is to make 60 minute subs then seethe about bad luck, referee decisions or how his players must learn when said switches do not have the effect he wanted. Or alternatively, as he did today, talk about ifs and buts and say his players played well and the team should have won.
There were minute signs of progress, but the harsh truth is Rangers have played three matches at Ibrox in the league this season and only won one.
And the proof of the pudding is the points won at the end of the day. Right now Rangers' form puts them anywhere from fourth to eight in the table going by last season's final standings.
Make of that what you will.