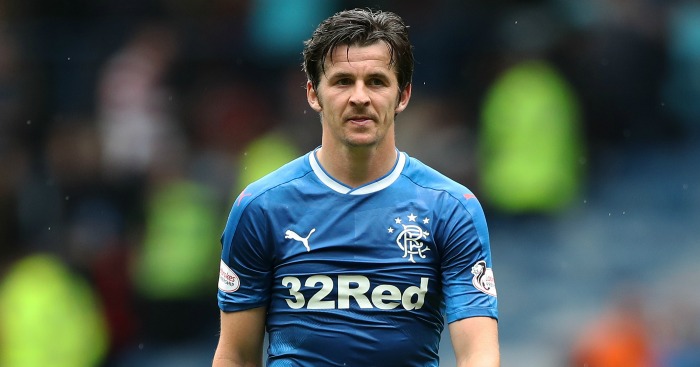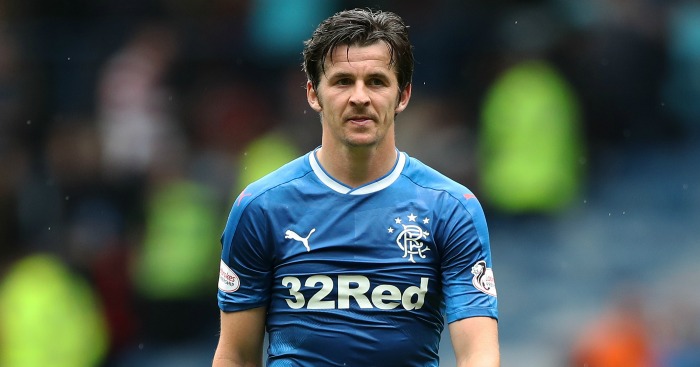 Article by Cameron Willis
Firstly, I believe stuffing Ross County tomorrow without you in the team would be a welcome dent to your apparently ever-inflating egotism – not that it will necessarily happen. The stuffing or the ego dent. This is about Rangers and not Joey Barton, maybe tomorrow will be symbolic of that. Or maybe the holes in our squad might just show again. Time will tell, but at least I'll be there.
Secondly, you're welcome to come and fight for Glasgow Rangers Joey, but you pale into insignificance when it comes to the club. Mouthing off to the manager and then running to the press just about gives the measure of you. You're not giving your heartfelt opinion on things, you're stamping your deluded sense of authority on them. You're not bigger than Glasgow Rangers, you're not bigger than Mark Warburton, you're not bigger than the Old Firm & you're not bigger than the SPL. You're not bigger than anyone.

But you are proving yourself to be a bigger weapon as each half-rate performance passes.
"Nothing to apologise for"?
How about to the fans for embarrassing us with all this complete nonsense? We're on your side, we always have been, but our patience is wearing as thin as your pseudo-philosophical quips on Twitter. You genuinely believe you can behave how you like, or have the right to behave differently from other people. This voluntary narcissism speaks volumes. Without having inside knowledge, I'd lean to believe that you being sent home is all about this isolated incident, not about your inglorious past as you deflect to here. No one is against you at Rangers. That's not how we do things. We're moving forward. You need to as well.
You sound like a teenager who's been excluded from school after scrapping with his mate for not putting him through on the playground. Rangers players don't behave like this.
You say here you:

"really care about playing football matches"
…not
"I really care about playing for Rangers".
Do you care? Genuinely? It was like it was stuck on the end of your tongue and you just couldn't bring yourself to say it.
We only want players who WANT to be part of what we're trying to do and WANT to be part of Rangers. Either swallow your pride and be proud of playing for Rangers or disappear back to a mid-rate English team and a career of complete and utter mediocrity. You're embarrassing us, and yourself. You're a Rangers man now – if you don't accept that and aren't proud of it, why are you even here?
If you really do, you have to realise it's about more than football matches. You need to hold yourself better. We want to start talking about what you're doing on the pitch, not about what you're doing with your gub.
No one cares enough what you think about Brendan Rodgers' teeth or Scott Brown's footballing ability. At least insofar. Even then, Scott Brown's apparent ineptitude won the day last week, as did Rodgers gleaming gnashers and dodgy tan.
We care more about what you are producing and your influence on the team and club. We are a passionate, adoring and inexplicably loyal fanbase, and we've revelled in a collection of wonderful characters throughout our history, but it's about football first and foremost. This doesn't mean anyone is trying to censor you. Wear your heart on your sleeve, be passionate, but be humble.
We understand the problems on the pitch as much as anyone else, but this conflict helps no one. We appreciate your passion and your desire to win, as we do with the rest of the staff at the club. We've shown ambition and we're still gelling, but it's this total lack of respect for the league and this challenge that we don't appreciate. This was never going to be easy, drop that idea right now.
Going behind the manager's back and divulging all this to the press shows a complete lack of respect to the manager, your teammates, the club, and us, the fans. Swallow your pride, stand up and take responsibility for yourself. Also, let the press talk – everyone knows they don't like Rangers. You just have to look at the Daily Record's coverage of the Scottish Cup aftermath. Don't take the bait – we don't. No one likes us, we don't care.
We're a great club represented by great people from culturally and politically diverse backgrounds, just like any other. If you can't see that, this is not the place for you.
We will move forward with you or without you, but if you're part of it you need to be on our side. I fully trust in Mark Warburton for sending you home. I don't think you'll find many fans who don't. This interview is like a shallow half apology full of ifs and buts without any real sincerity and it seems like a desperate attempt to cover your tracks, but one which only digs a bigger hole.
All this backchat, media pandering and arbitrary bulls*** is not welcome. Prove you are what you say you are, and not a total imposter. To end it philosophically Joey, people are judged on what they do, not on what they muse.
We're all waiting…