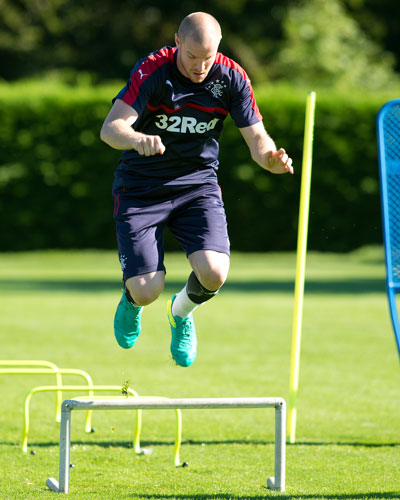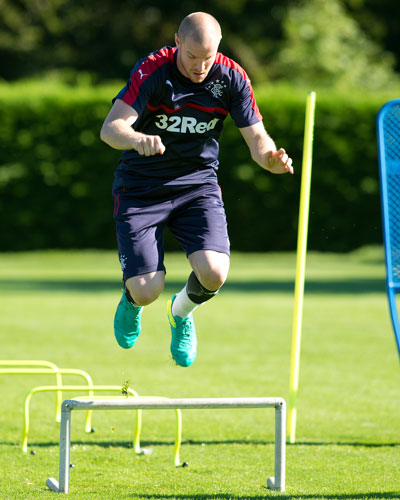 When it comes to curiously long, strung-out transfer deals, Rangers under Mark Warburton are certainly no novices.
The infamous John Eustace soap opera ended up being something of legend, with the former Derby man training at Murray Park for months before the deal to secure him permanently collapsed. Publicly 'family reasons' were claimed, before Eustace ended up manager of Kidderminster.

Along with that there have been a litany of links, ranging from Harry Winks, to Matthew Knox, to John Swift; many of the links, like Joe Dodoo, have come off, but quite a few have not, despite how long they have been connected with the switch.
But here is where Philippe Senderos comes in.
The Swiss international has now trained at Murray Park for over 10 days, in a bid to clinch himself a contract with Rangers.
The word coming out of Ibrox is that everyone is impressed with him, that he has performed excellently and that he would easily enhance Rangers' diabolical defence.
The problem is the hold up. Rangers have barely a week left to sign one last player, that final piece of the jigsaw, and while claims this morning allude to the deal for him being pushed over the line over the next 48 hours, we really have to ask what the hold up is.
One thing we must take into consideration is Senderos' professionalism. After joining the ranks at Rangers' world class training centre, the former Milan man was then bluntly informed he was not first choice, as Rangers' management pursued the dubious Joleon Lescott.
A fine player in his day, Lescott is now a disaster, a defender Aston Villa were willing to part-finance to get him off his hands. Yet Rangers were willing to sign him over Senderos, despite the Swiss doing everything right, professionally, and according to protocol?
It sent out a bad sign; that said, the ex-Arsenal stopper is a pro, and despite not being first choice (Lord knows why) he has continued to quietly do his thing and plug away to win a deal, and Rangers fans can only hope one is done very soon.
The worrying aspect is his prospective manager does not seem to have a clue when one will be done if one will indeed be done at all:
"These things take time; it could be done this afternoon, it could be done in a couple of days. We'll wait and see how things go."
The Scottish press this morning make claims the deal could be in place for tomorrow's trip to Rugby Park, but while Warbs is a master of dealing with the press, one finds that possibility hard to believe.
As for what actually is holding the signing up? The Magic Hat alludes to both parties having other options, and 'conversations' about a deal taking time, but given how quickly most deals tend to get done once they are at an advanced stage under this regime, the delay on this one is puzzling.
With a defence creaking, and Danny Wilson and Rob Kiernan evidently not being a long-term solution, Rangers need this solved ASAP. Sure, once the window is closed Rangers can still acquire any free agents, but it is a limited market and there will be a heck of a lot less of them available come the end of the month.
Warbs will simply be hoping this can get pushed over the line quickly, probably with mild regret that he pursued Joleon Lescott at all; the sooner Rangers have a truly top class defender in front of Wes Foderingham, the better.