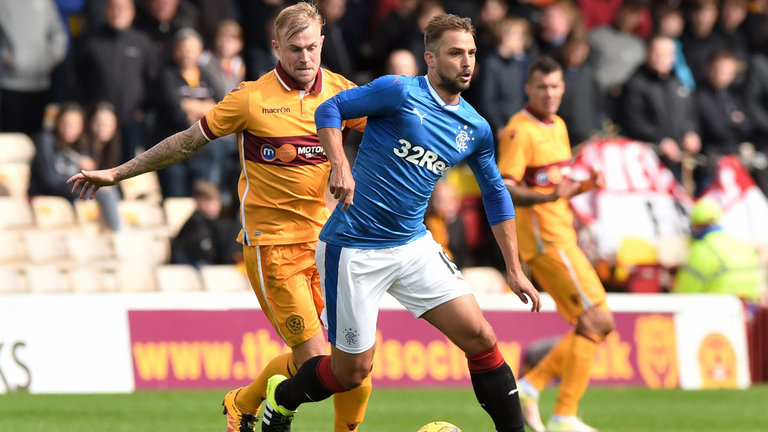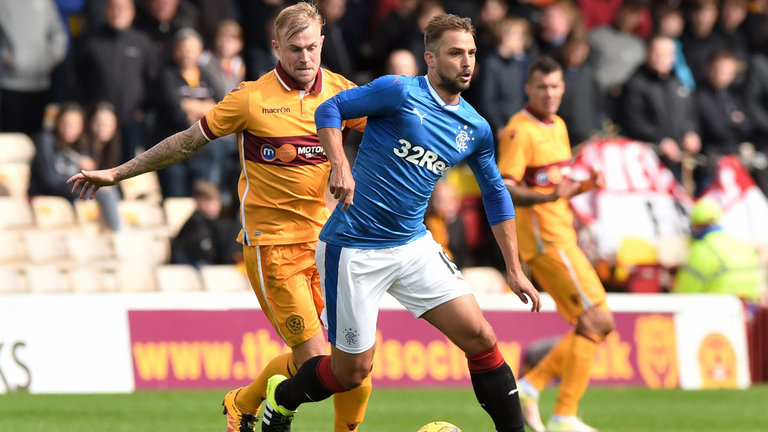 First things are first, while the last time Rangers faced Motherwell in 2015 they were fighting to stay in the SPL, this time it was a buoyant Fir Park outfit, fresh off a solid fifth-placed finish in Scotland's top flight and a vast improvement under Mark McGhee. So no one is going to use the 'your opponent was too easy' excuse.
Lincoln Red Imps Motherwell are most certainly not…
Hence we can, while early in the season, take quite a lot from yesterday's trip over to the Steelmen, and one of the most remarkable and pleasing aspects, particularly when the three substitutes came on, was just how equipped Rangers look for the top flight now.

Admittedly until their introductions, Rangers had dominated possession without creating enough chances, and while Tavernier's goal was absolutely glorious, it was not one in a long line of great shots peppering Samson's goal.
But once these three came on, the scales not only tipped in Rangers' balance, they nearly fell off the counter in that direction. And that is what I allude to here;
When Windass, O'Halloran and especially Kranjcar appeared in the second half, Rangers' standards hiked to the level Rangers fans normally expect from their typical SPL team. The quality upgrade was stunningly apparent, and it showed just what fans have had to tolerate in the lower bowels of Scottish football that a return to the kind of quality we used to expect was actually a bit of a shock.
These players were signed to handle the step up to the SPL, and on this evidence they not only can handle it with ease, but will at least match Celtic. Kranjcar in particular made the game look easy; how Mark Warburton and Frank McParland persuaded an 82-Croatian cap to give up the USA for Scotland only they know, but they did, and Rangers are far richer for it.
Many fans spoke about loyalty to existing players, that they had earned their place – on this evidence, it is truly about starting your best players as opposed to showing faith in your most loyal ones. This is not me advocating betraying players who gave us so much, and it is with a heavy heart I even suggest Jason Holt and Harry Forrester's places might be at risk, but they are – the quality of Kranjcar, Windass and O'Halloran was completely noticeable, and completely of the standard Rangers fans used to take for granted at Ibrox.
That kind of level is clearly returning, and Rangers need our best players to achieve that.
Getting Kranjcar was the same level of impact as getting Prso back in the day, and the quality of him was pretty similar too.
The more pleasing thing for fans too is that the consummate Rossiter and midfield titan that is Joey Barton have not even put on our jersey in anger yet, so the standard will only rise further. We will see Joey on Tuesday by all accounts, so we should understand first hand just what he can offer.
But for now, we can wallow in the knowledge Rangers are utterly going in the right direction.