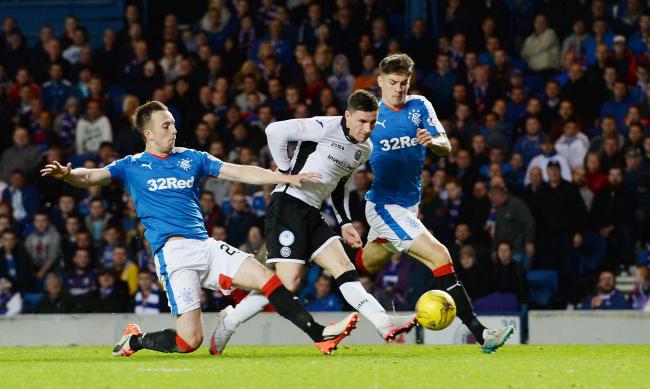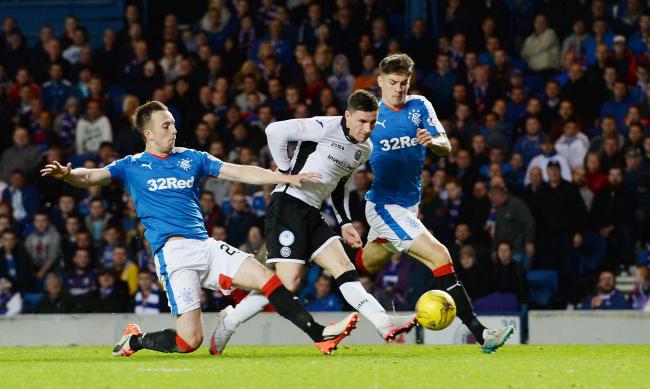 In the (justified) praise of yesterday's outstanding 0-2 win at Fir Park, many supporters, myself included, certainly conveniently overlooked the glaring failing in Rangers' display; mentioned many times in the comments to articles today, it is only fair to tackle it head on, pun most certainly intended.
In short terms, Rangers' current defence, in yesterday's 90 minutes, featuring the familiar Rob Kiernan and Danny Wilson partnership, was a borderline suicide pact.

It has been an Achilles heel for some time, but during the first 45 minutes especially the duo could not have been more out of sync under duress. For the opening period, they were both caught repeatedly high, and Kiernan especially looked like a defender who had lost all confidence and indeed memory of how to play.
Wilson was barely any better, but he did bail his partner out now and then, something he has history for with the former Wigan stopper. But Kiernan himself was just diabolical – a ball came into the box, a set play, and he just allowed it to sail across him without even attempting to attack it.
Kenny Miller, during a Rangers attack following a corner had Wilson and Kiernan still in the middle – he made a bit of a mess of the header from Tavernier's cross, but the ball was open for either of them to attack – and neither did.
And this sums up what that partnership has become – a very passive arrangement with neither player taking responsibility or leading – and that is due to each player being the kind of defender who requires an alpha leader. There is no coincidence Danny Wilson's most composed period was as the beta follower alongside the defensive titan that was Sir Davie of Weir.
But alongside another player like himself, and he struggles.
Kiernan, for his part, looks lost. And this partnership is dragging both players down. The sooner a superior leader type comes in, such as Clint Hill, and partners one of them, or indeed a new signing, the better.
Motherwell absolutely slaughtered Rangers' defence in the first half; and yes, I fully recognised a lot of those attacks were due to Tavernier being posted missing from his defensive duties as well. For better finishing they could have opened up quite a lead.
This article is a direct response to all those comments highlighting how frail Rangers' defence is, and it is. It absolutely has not developed since last season, and the Kiernan Wilson partnership simply has to end. Football is indeed attack and defence, and Rangers cannot go through the whole season with a partnership at the rear that is as unreliable as the one who took the field yesterday.
It is the missing piece of the Warburton jigsaw, with striker Joseph Dodoo signed up (to hopefully be announced tomorrow) – and we need it filled.