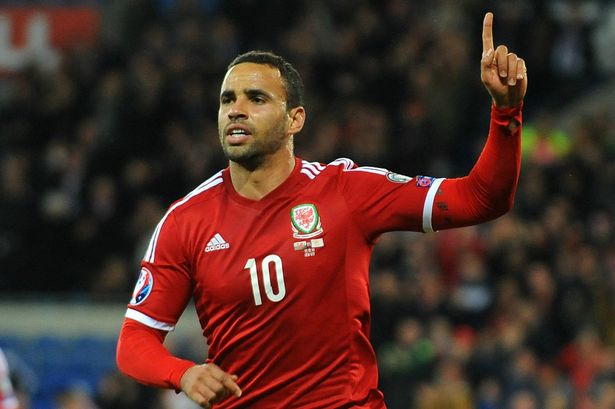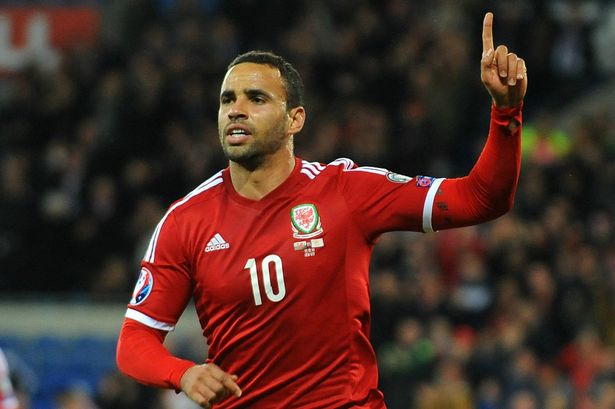 Richard Fillingham
27-year-old, Hal Robson-Kanu, the former versatile Reading player and current Welsh No. 9 Internationalist, is available on a free transfer as of now, and is using the Euro 2016 tournament as the shop window for himself and his agent to earn Hal a place in the Rangers new first team for next year.
He scored the winning goal in Wales' opening game yesterday against Slovakia in Bordeaux, when he came on late in the game in the 2 – 1 win. Their next game is against England on Thursday afternoon at 2pm to see if he can score another goal to do himself another big favour for teams trying to earn his signature.
In fairness to Hal, he never actually uttered those words about Rangers, and I think they were a figment of my imagination, but God loves a trier. He could of course, do a lot worse than join a team of the highest quality, like the 'Gers, and I am sure he would really enjoy playing in front of the greatest fans in the world every week, and would be a terrific asset to our challenge in the Premiership next year. He can play on the wing and also play anywhere in the forward positions.
Our remarkable manager, Mark Warburton and Head of Recruitment and Chief Scout, Frank McParland know all about Robson-Kanu of course, from his time spent with Reading. He is a very versatile player, who can also play in many different positions and that would suit the Rangers management completely. He can also play the lone striker role because he is quite mobile and can always keep defenders occupied. It's an important role that requires a lot of running, but he is more than happy to do that for the team. It's an unselfish role he enjoys playing, but it is a tough and lonely game to play and not many players can do it so successfully.
If he does come to Rangers he would score more goals than normal, as Rangers play a fast, all out attacking, plan A style of play, that always suits all the forward players, in the side.
find bike trails