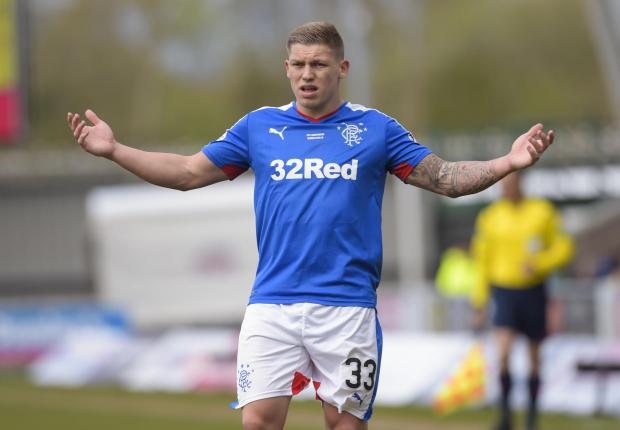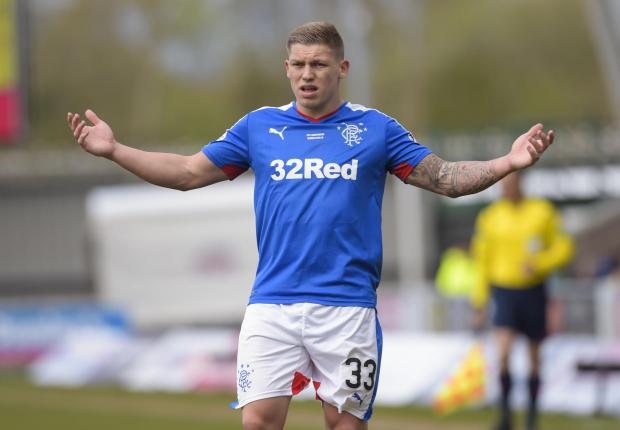 By Richard Fillingham
Martyn Waghorn, from South Shields, in the north east of England, was one of Mark Warburton and David Weir's first signings for Rangers. It's been reported that they managed to obtain his services for as little as £200,000 from Wigan, and it has turned out to be an amazing piece of business for the club and also the player, who is adored by the fans. He is usually played as a striker and is a former England U21 Internationalist who played in 5 of their games and managed to score twice.
He is a genuinely talented, versatile player who can play anywhere upfront or in midfield.
Waghorn had been with Sunderland since the age of eight and made his first-team debut against Manchester United in December 2007, when he was still only 17 years old. The player, usually used as striker, was picked to play in left midfield and after the game manager Roy Keane heaped praise on the youngster, predicting that he would have a "long and successful career".

He went out on loan with Charlton Athletic in season 2008-09 when he was still only 18 and played 7 games and scored a goal. In season 2009-10, Leicester City wanted him on loan for a year, which was so successful that he played in 43 games that year when he was still only 19.
On 31 August 2010, Leicester City paid £3 million for him and he played 59 times for them until they sent him out on loan to Hull City in 2011. He went back to Leicester for a spell, but was eventually loaned out to Millwall in 2013 where he played 14 games and scored 3 goals.

Wigan took him on loan at the start of season 2014 and he scored 3 goals in nine games, before they signed him on a permanent contract for an undisclosed fee and he scored 5 goals in 29 appearances. After one season at the DW Stadium he left England for the first time, to join Rangers He has scored 28 goals in 34 outings this year before an injury on 16 February 2016, when Martyn sustained a sickening knee ligament injury in Rangers' superb 2–1 win over Kilmarnock at Rugby Park after being tackled by former Rangers defender Steven Smith.
He was immediately ruled out for a minimum of 8 weeks, which turned out to be even longer, as he wasn't deemed fit enough to earn a start against Hibernian, Alloa or Livingston, where he was very sorely missed by fans and team-mates alike. Thankfully, the league title was already in the bag before these three games.
At last, Martyn finally came back to play against St Mirren for the last Championship game of the season and got some vital game time under his belt. He will also play against Spurs in a London-based closed door match to help Rangers prepare properly for the Scottish Cup Final against Hibernian, at Hampden Park on Saturday 21 May.
It was no surprise when the PFA voted him as the top striker in the Championship for 2015-16, an honour he so richly deserved, as it was not only for all the goals he scored, but for the overall standard of his play. When fit, he is a sure-fire winner, and you always want him in your starting team.
If I am being 100% honest, I would love to see Martyn Waghorn given a minimum of six games in a row as a Paul-Scholes style midfield player, as I truly think he would be a sensation in that position. He has a bit of dig about him, a great football brain, and is a fabulous competitor, who you could trust to get stuck in, much the same way as James Milner did for Manchester City and who is now doing such a sterling job with Liverpool. Martyn can see a pass and execute it at the same time, which many players just cannot see or do. I also think he will still score a load of goals coming forward and creating havoc from his deeper new midfield position, which could give him much more scope.
Congratulations to Mark Warburton for having the foresight to sign such a talented player for so little outlay, no wonder he was voted Manager of the Year.