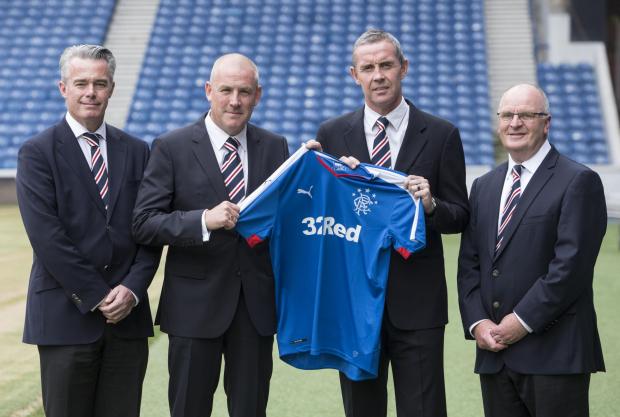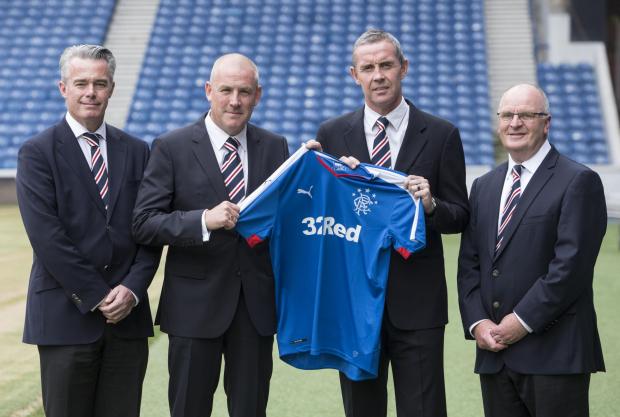 What a difference one result has made. From Rangers' dire straits in 2012 which saw effectively an entire club start again in the wilderness of Scotland's lowest senior tier, to the echelons of Sunday's mammoth Old Firm win which has led to near-certain European competition, a realistic shot at next season's Premiership crown and promises of a £5M warchest for Rangers' magical manager Mark Warburton.
Compare this with events east of the city, where the playing squad is in disarray (though I still could not name many of them), the manager is confirmed as gone in a month and the CEO is being touted for a job in England.
Four long years of hell for Rangers fans is seeing karma spreading throughout Scottish football for the suffering supporters tolerated. And you cannot say these clubs and their fans did not have it coming.

Dundee Utd, near-certain relegation candidates, adrift at the basement of the SPL, eight points off the pace, after years of absolute nonsense aimed at Rangers, which stoked the fires to the point Rangers fans boycotted Tannadice. Stephen Thompson has been a Rangers-despising chairman of the Arabs for some considerable time, and now his club is on the brink of decimation, a key board member has quit, and administration looms should the curtain fall on their Premiership status.
Hibernian, whose manager tried taunting Rangers ever since he got the job, playing ridiculous mind games and ego-centric musings while players of his such as Jason Cummings insulted Rangers publicly while they simply refused to sell Scott Allan to Warburton but happily signed other 'Championship rivals' players like Danny Carmichael. Now they refuse to do a Guard of Honour for tonight's visit of the Ibrox men. So be it.
And as I alluded to earlier, the dwindling fortunes of Celtic in the East End of Glasgow, a team who have confirmed the departure of their hapless manager Ronny Deila who was taught a football lesson by a man who has only been a boss in senior football for just under three years.
Meanwhile a couple of St Mirren footballers tweet their congratulations to Rangers on their Old Firm win, and the club as a whole is willing to dedicate two stands to Warbs' team for the final match of the season.
There are dozens of examples of how chickens are coming home to roost in Scottish football, and no one can say it is not justice.
Global media has been full of praise for Rangers, and scorn for Celtic. Even the Scottish media is starting to target Celtic again, with the BBC's Tom English viciously attacking Deila and his lot while praising Rangers, along with Spiers.
Naturally, none of this is out of the goodness of their hearts – the media picks the most vulnerable target which will get the most attention and in recent times that has been Rangers.
But as Neil Lennon, who has bigged himself up for the Parkhead job said, "the tide is most definitely turning".
Only one year ago Rangers were papped out of the playoffs and the situation looked bleak.
Now Warburton has us in the SPL, fighting for the title, fighting for yet another trophy, and likely to be in the Europa League next season along with chairman Dave King (who, all hands held up, has done a stellar job alongside Murray and Gilligan) promising a £5M budget if European football is secured.
Suddenly that entry from a while back does not look so unlikely, does it?
Either way, the pendulum of Scottish football has swung back to Ibrox.
We Welcome The Chase.