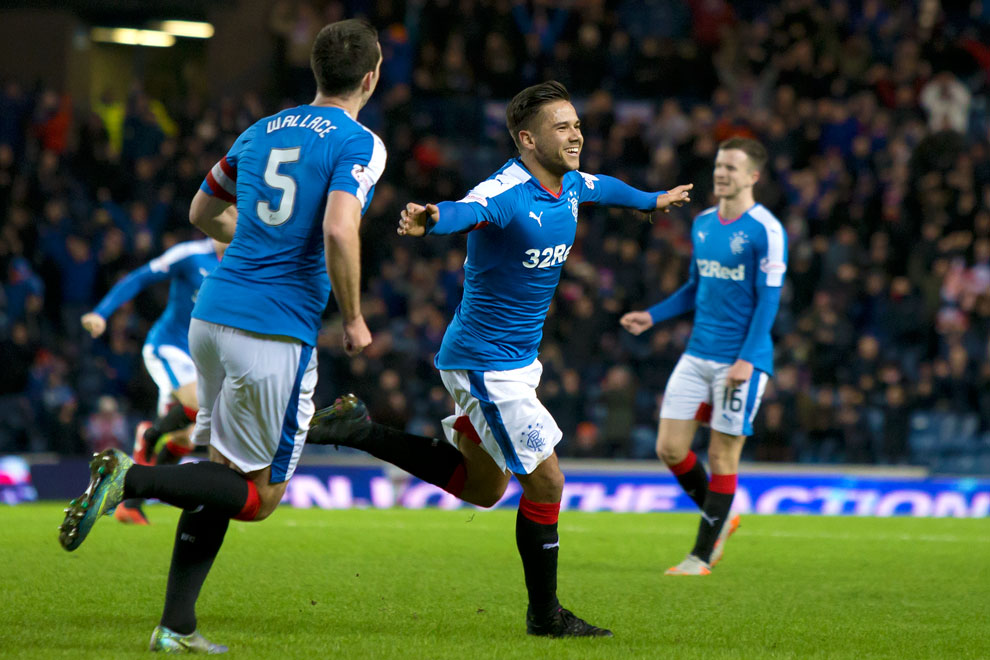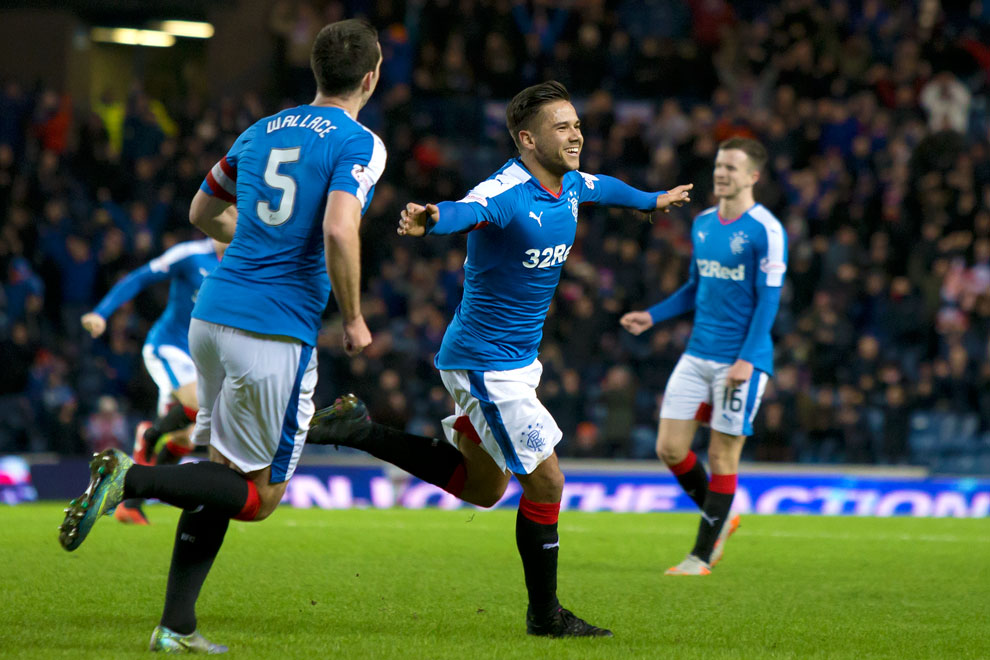 It is now almost 49 months since Rangers went into administration and ended up in the wastelands of Scottish football, with cold nights at backwater away grounds in the nether regions of the national game becoming a regular feature.
Rangers, as a Club, and as an institution, have been through hell and back. The fanbase has suffered four long years in purgatory, waiting for Rangers to finally return where they belong, and now, with an astonishing 14-point gap suddenly tearing open at the top of the Championship, that eventuality is within touching distance.

Rangers' closest 'rivals', Hibs, succumbed to their third league defeat in a row when Rangers' on-loan midfielder Andy Murdoch's winning strike condemned them to defeat at Palmerston Park to James Fowler's Queen of the South last night, while Rangers strolled to their most comfortable win in some time against the visiting Raith.
From the hype in January that 'Stokesy's gonna get ye', when Celtic tried to disrupt Rangers' title charge by loaning Hibs their notorious striker, to that five point gap as it was then, to the Irish forward's utter failure at Easter Road and the gap almost triplicating, it could not be more karma if it tried.
Their manager Alan Stubbs quite simply looks a fool:
"People in the past have called us bottlers. When they pulled us back to 1-1 we were still positive, we were creating chances and we looked a threat. So much for bottlers, eh?"
"But 2-0 is probably the most vulnerable scoreline in football."
Just a couple of examples of the dreadful mind games he has tried to play, while Rangers' boss Mark Warburton has stayed clear of getting involved, only defending himself when Stubbs made inane accusations that Warbs' job was easy.
Now, all the nonsense in the press has quietened, all the hype and bluster among the corridors of Easter Road have piped down too, and Rangers sit pretty miles clear at the top of the table, having let the results and displays do their talking rather than any cheap parlour games.
Only 15 points are now needed to confirm promotion, and if Hibs' current form is anything to go by, possibly even less.
Rangers look forward to a Scottish Cup Quarter on Saturday v Dundee – a victory would be lovely but promotion remains the absolute key, so a loss will not change too much.
And I will leave you with Rangers' general imminent message to the Premiership.