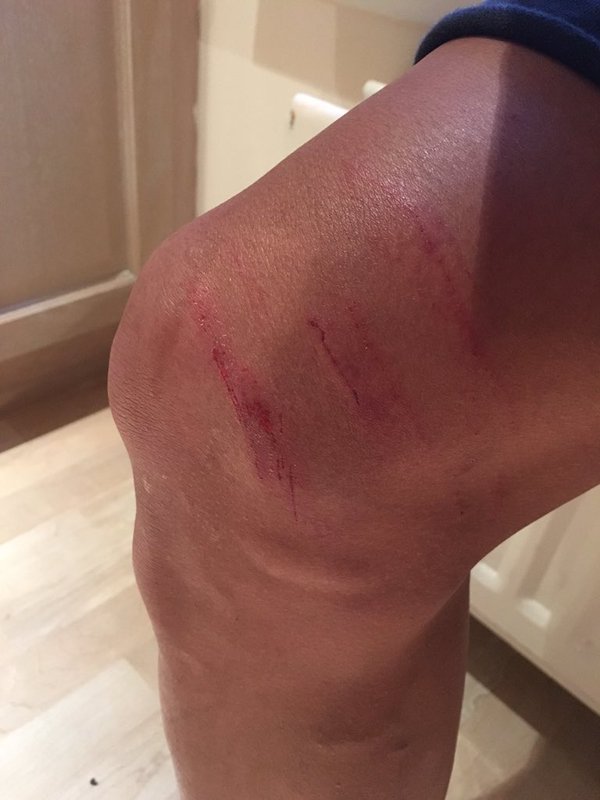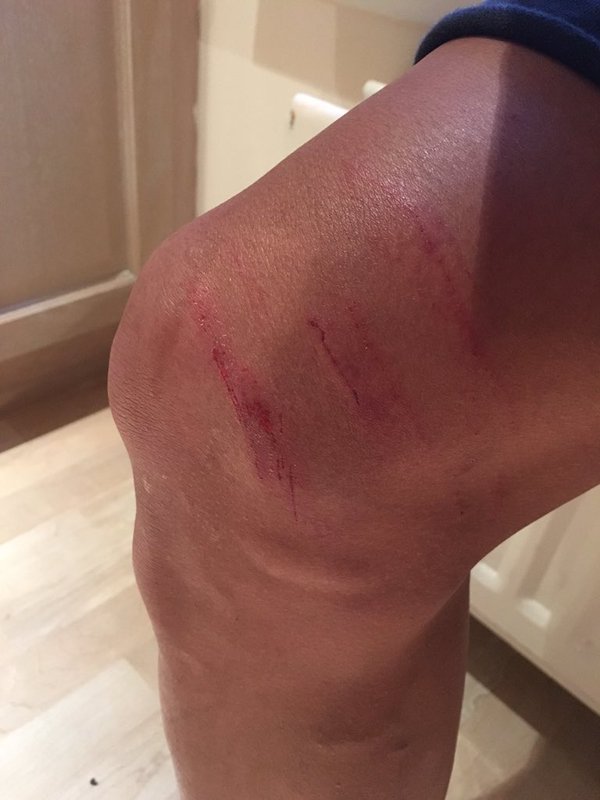 A number of months ago there was an outcry within Scottish football circles circulating around a rather bizarre story whereby Alloa's Colin Hamilton took to the papers to complain about then-Rangers' winger Nathan Oduwa's conduct on the pitch.
While the headline used the word 'disrespect', Hamilton did not, but he did strongly imply it and equally strongly suggested that Oduwa's infamous rainbow flick had professionally belittled him on the pitch.

Today we have had a similar story breaking from Kilmarnock's Kallum Higginbotham which somehow manages to beat its predecessor for incredulity. In it, the Killie winger has taken to a national publication in order to decry James Tavernier's use of a photo on his social media account which proves without a shadow of a doubt the impact Higginbotham's studs had on his leg.
Botham's (let us shorten his name eh?) complaint is this hard evidence would alter the 'perception' of those who he was hoping would overturn the red card he received for administering the 'tackle' which caused Tavernier's leg to become a human join-the-dots board.
Are we reading this right? The player is whining that actual hard evidence has been delivered proving the red card was completely justified? Here is Botham's declaration in full:
"I don't have Twitter myself but a few of the lads showed me that when I came in on Monday. It's disappointing because in my eyes it's attention-seeking and he's trying to prove that I've touched him. Maybe if he hadn't posted that picture we could have tried to have appealed it, but the picture shows that there was contact so it would affect the perception of the challenge. I never tried to hurt the guy, I wouldn't do that, it's just the way I play the game. I want to win every ball that I go for, and if you can't go in with a little bit of force then it's not football anymore. It seems to always be stop-start in games now for the littlest thing, I think referees need to understand that it's men playing football, and there's obviously going to be contact. I think it was a harsh sending off, it split views right through Scotland with some people saying it was a straight red and others saying there's no way it was red. I'm obviously going to say that it's not a red, but I know that I didn't have any intent to hurt him. The ball was there to be won and I've won the ball, but the referee has obviously factored in the speed of the challenge and the fact my studs were showing, so he's just doing his job, but I'm just disappointed he's come to that decision. Maybe if it was away from Ibrox it might have been different or if it was early on in the game. But it's happened now and I can't let it get me down, I just need to move on."
The lunacy of Scottish football these days screams through this quote. This is the same as a QC telling the jury to ignore incriminating evidence as it may change their opinions. Or, even worse, telling the judge it should not be admissible in the first place for risk of the same thing.
Is this what this country has come to? Damn the truth and the facts?