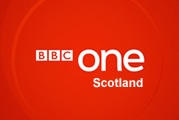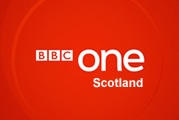 It did not all start with the infamous 'Mad Men' credit sequence, where then-manager Ally McCoist was depicted committing seppuku out of the window of his Ibrox office, but that incident certainly punctuates the strained 'relations' between Rangers and the BBC.
Of course, to be specific, it is the Glaswegian Pacific Quay's branch of Auntie that is the centre of the bother, and at least one radio broadcaster has told me the number of Celtic and Aberdeen-minded employees at that office most likely is a significant contributor to the tone of the output; that was of course only his opinion, but no one, certainly of a Rangers persuasion can deny the BBC has 'had it in' for the Ibrox men for a lengthy spell, with their senior correspondent Chris McLaughlin especially guilty of targeting all things Light Blue for his latest sleazy story.

The reporter was famously banned for his conduct, with fans applauding the Club's action, but after negotiations between representatives of both parties, it was agreed the ban would be lifted as long as the tone of reporting on Rangers was fair and impartial.
However, since that occurred, there has next-to-no apparent improvement in the BBC's output – we are not demanding pro-Rangers bias, far from it. All that is justified is a level of content which reports facts as they are, rather than imbuing them with an agenda that clearly veers against anything Ibrox.
And with that said, McLaughlin has once again been barred from Ibrox, with his colleagues responding, like they did last time, by boycotting the Club.
I read a fine comment on Twitter which summed up the irony of this action, from Mr Baz Bowski:
"BBC boycotting Ibrox is like the a-hole that gets barred from the pub but shouts "I'll not be back anyway" while being ejected"
The BBC are not wanted at Ibrox, in any shape, or form. Their consistently biased reporting and sniping at everything to do with the Club has tested enough fans' patience and this latest ban surely has to remain permanent unless Pacific Quay can provide a public apology and clear admittance that the standard of their reporting in relation to Rangers has been poor and riddled with bias.
The BBC need Rangers far, far more than Rangers need them. There is no more room for any further chances, and this has to be the end of the line.
It is hard to even pick out individual examples of it all, such is the diverse nature of it, but one only has to read the nonsense from Tom English, evidently endorsed by his employers, to see the bias against the Club.
When Rangers were rounded on by all and sundry over the chanting v Hibs, English and others were among the first to roundly condemn it. Yet strangely refused to do likewise with the same fervour over the appalling behaviour from Celtic fans at Stranraer until much later on with a weak token gesture.
Enough is utterly enough.
You have no need to come back to Ibrox, BBC. You were never welcome there in the first place.