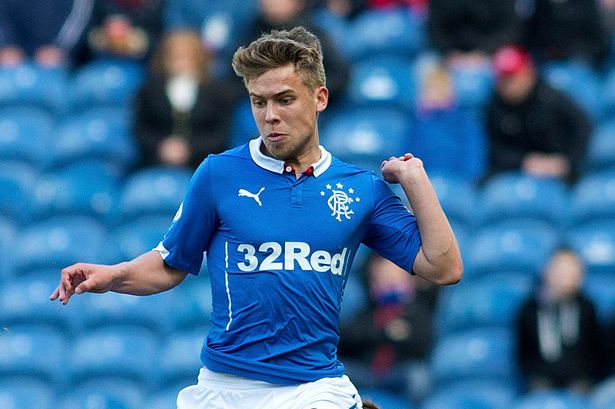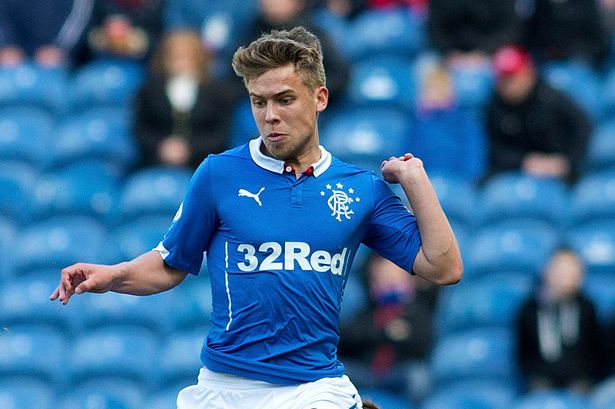 In recent days Tom Walsh's loan to Dumbarton was officially confirmed, adding to a glut of Rangers' youth players to have departed either permanently or on loan since Mark Warburton took the reins.
Indeed, the only significant Murray Park products still at Ibrox are Fraser Aird, Ryan Hardie and of course Barrie McKay.
The past six months have seen the Calum Gallaghers, Andy Murdochs, Robbie Crawfords and a host of others either being lent to other clubs or being sold to them outright.

This begs the question; have we, as fans, over rated some of the younger players in a misguided attempt to build from within?
Football fans love the romanticism of youth players breaking through from the bread and butter ranks of the club to become part of the fabric of the first team, with Manchester United's legendary Beckham clique a prime example of such an occasion.
And Rangers' travails into the-then Third Division saw many believing the Ibrox men had a chance to begin again and cultivate a grass roots team comprised of our own blood. Naturally, that did not happen with then-manager Ally McCoist electing to sign in dross from elsewhere rather than using the Academy offspring.
And Mark Warburton, in McCoist's defence (rare these days), has done very much the same thing (while signing admittedly far better fare) – replace McCoist's Lewis Macleod with Warburton's Barrie McKay and Rangers' current boss has otherwise not trusted Rangers' youth enough to install them in the first team.
It is not even an age issue; he signed Dominic Ball on loan from Mauricio Pochettino's Tottenham Hotspur on loan, a defender the same age as Luca Gasparotto – but it is the latter sent away to another club rather than being adjudged good enough to start for Rangers while Ball has certainly not done badly in Govan.
And likewise he has brought in loanees like Gedion Zelalem, 18, and Nathan Oduwa, 19, as opposed to using Walsh, 19, and Calum Gallagher, 21.
There is also the oft-told tale of Andrew Murdoch, 20, a player Warburton simply never fancied, and rather played an attacking midfielder (Halliday) out of position than give the kid a run.
But before it sounds like I am castigating the Hat for this course of action, I should point at the results and displays. A bit of a form dip mid-season aside, Rangers have been stellar this season, and it has justified every action he has taken.
McKay has been an integral part of that, and he has more than justified his place, but in terms of Rangers' youth he is in the minority. Warburton does not appear to have a huge deal of faith in Rangers' younger products – and maybe that is a reflection of what Murray Park has produced in the past few years as opposed to a disappointing dismissal of using home-grown talent.