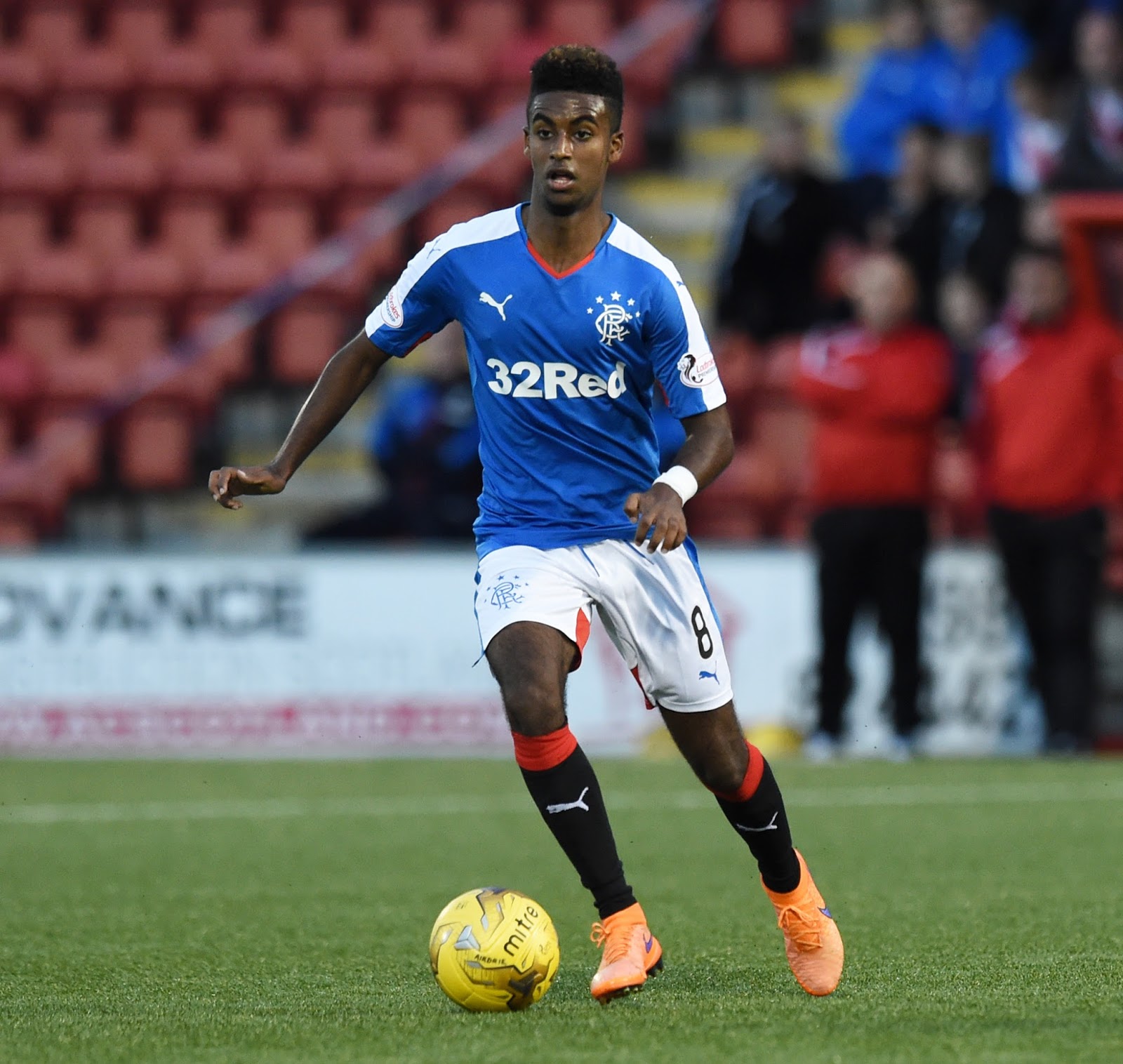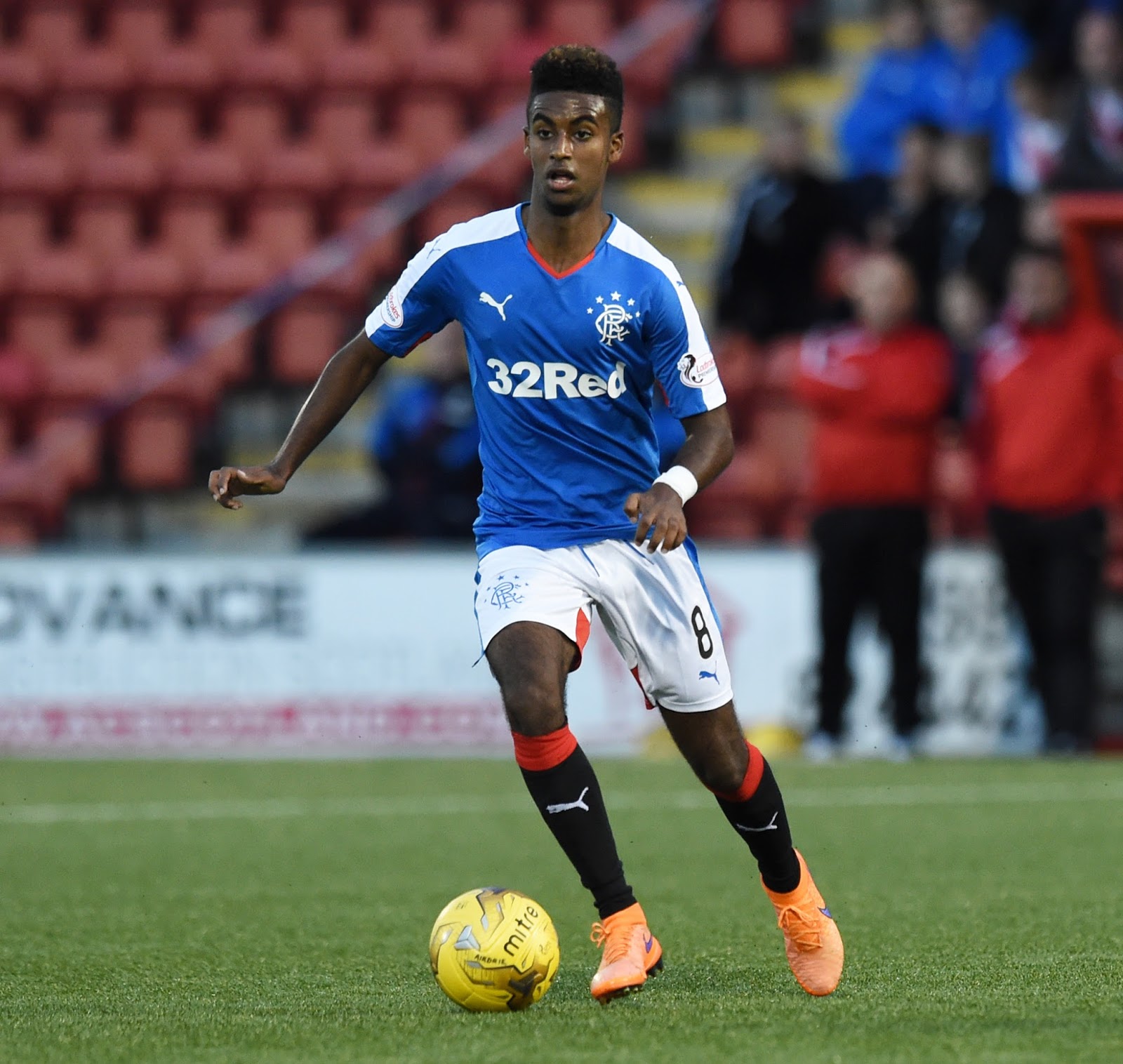 With six months of his (now) season-long loan deal run down, it is worth a look at Gedion Zelalem's longer-term prospects at Ibrox, and whether manager Mark Warburton will desire to retain his services for potential life in the Premiership, should Rangers make it.
He came to Govan in a blaze of publicity, being been rated as one of the world's top 10 youngsters during his time at Arsene Wenger's Arsenal.
The German-born US international was described by his former coach as having the passing of Xavi and the dribbling of Iniesta, and during his early displays for his new club it was easy to understand why these labels were being attached to him. A borderline languid and casual player, his balance on the ball and vision, not to mention the time and space he seemed to have made him almost Pirlo-esque and in the early days at Ibrox he was becoming a fan-favourite and a Warbs' starter.

His passing was composed, his vision impressive, and he always appeared to have a yard on opponents.
Unfortunately his return from international duty with USA in October has coincided with his fading from the Rangers' first team. The youngster was reportedly injured on his travels and did not feature for the US v Honduras, and when he arrived back at Ibrox he was a shadow of the player he previously had been, with only a reasonable display v Alloa the exception. Since then, while the youngster has still had a fair bit of game time, he has not produced the classy and composed play he previously did, looking borderline disinterested at times and being hooked off more than once.
Subsequently Nicky Law has come in and re-energised the midfield and Rangers have overall returned to some sparkling form.
Now this is certainly not to blame an 18-year old kid for Rangers' poor form, but his own loss of prominence in Rangers' displays does not bode well for his future at Ibrox, nor does the return of Law or the discussions with Accrington's Josh Windass.
Zelalem's deal has been extended till summer, but one gets the sense he will struggle to reassert himself in the team with the pattern of events as they are happening – there is also the problem that many believe the Arsenal youngster has not developed at Ibrox in the expected way, with a lack of strength and power on the ball being a big weak spot, along with an unconvincing shot.
Naturally, of course he is only 18 and has much developing to do, but rather than blooming into a certain starter, he has faded quite dramatically of late and will have to truly fight to regain a starting slot.
Furthermore, with all the signings Rangers are bringing in this window, and the existing competition in midfield, Zelalem may even struggle to find a place on the bench.
It is a far cry from the superlatives this site was once able to use about the midfielder, and is a heck of a downgrade from the deserved praise he received during the first two or three months of his time in Glasgow, but it is sadly the case.
And it is also worrying for Arsene Wenger, that if Zelalem is unable to fight for his place and graft to show he deserves to start for Scottish Championship Rangers, how will he do so for Champions League-bound and potential EPL title winners Arsenal?
Here is hoping that early season promise returns to his game, and he regains the momentum he once had, because the signs really were impressive.