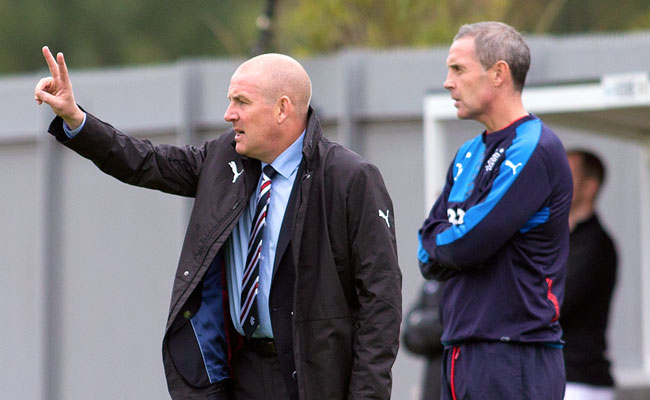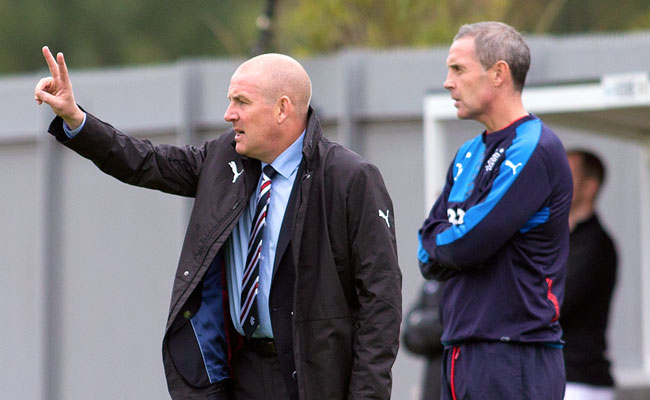 One of the many beautiful things in football is post-match emotion. The ability for normally rational men and women to completely lose their heads when the team they love either plays better or worse than expected, or wins/loses against expected outcome.
The fact 11 Men Kickin' a Baw can elicit some primal rage or ecstasy and leave grown adults weeping, joyous, frustrated and bewildered thanks to events over 90 minutes is, despite its bipolar nature, a truly wondrous scenario and one of the many glories of being human.
With Rangers this season having achieved borderline zeniths of hysteria thanks to some utterly stellar displays, it has been with a mild thud that fans have been brought ever-so-slightly back to earth after two relatively unimpressive performances on the trot.

Statistically things remain stupendous: 40 goals in 11 matches and only 6 conceded is nothing to scoff at and is as colossal now as it was before kick-off (differing numbers aside) at the Cheaper Insurance Direct Stadium (catchy) yesterday afternoon.
Indeed, over that 90 minutes the statistical dominance of the away side was still evidently prevalent, with another 65% possession and 9 shots with 7 on target. Not dire by any means, and likewise 6 corners to just the one for the home outfit.
But the relative stuffiness of the display proved one significant thing: this Rangers team can win ugly if needed – while the previously impressive link-ups and one-twos were depressingly absent, and the off-ball movement did not prove as effective as normal with many passes going astray thanks to resolute defending from the home side, two moments of clear quality proved the glaring difference and showed how Rangers are growing into the role of grafters if need be.
Rangers had the lion's share of the ball, if not the quality display to go with it – but Martyn Waghorn (now starting to nab his fair share of open play goals) opening the scoring with a zinging 20-yarder before a neat break from Miller brought about a last-ditch foul, penalty and red card for the home side proved that Rangers can roll their sleeves up and do it the gritty way if needed.
Dumbarton, lest we forget, did exactly the same thing during Hearts' stunning opening run last season too, when the Tynecastle side travelled to their home but were unable to crack open that stubborn defence, with a 0-0 draw the result – the difference here was Rangers did eventually prevail, and while Danny Wilson's careless penalty did rob Wes Foderingham of another clean sheet, overall Rangers were evidently the better team and deserved the win.
Naturally the Ibrox men's game will need to ascend somewhat on Tuesday, with recent form a tad off the boil, and St Johnstone are certainly an upgrade from lowly Dumbarton who are far less likely to sit 11 men behind the ball as Stevie Aitken's men did, but nevertheless yesterday proved Rangers can break through regardless, and have the quality to do so even when Warburton's men are not at their sparkling best.
Tuesday will be the clearest indication yet that Rangers are ready to compete in the SPL – while even McCoist managed a surprisingly decent record against SPL sides post-admin 2012, league form did not reflect the side's curious ability to get results against the St Johnstones and Invernesses of this world.
The Rangers we see today does – and underpinning it with a decent display and win next week really would be a major step in proving Rangers are prepared for the big time again.