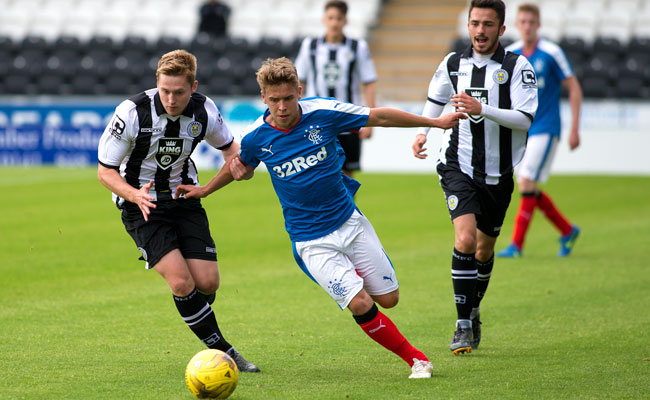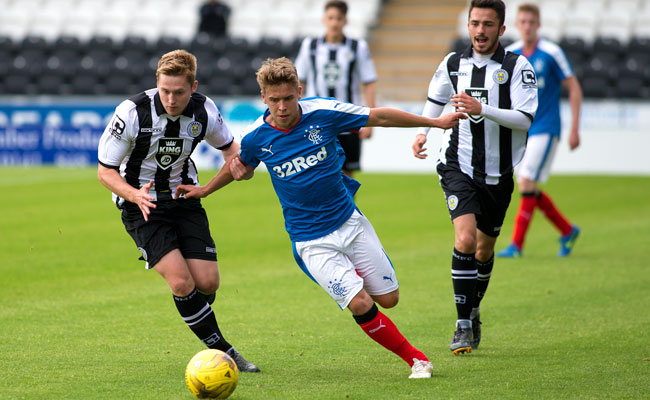 February this year Rangers lost at home to Raith Rovers in the Scottish Cup. It was a forgettable match in every sense but one aspect from it does manage to pique the memory; the introduction in the 74th minute of youngster Andrew Murdoch and the effective end of his Ibrox career for one Ian Black.
Murdoch went on to stand out considerably for the rest of the season, and became a mainstay in the side – including 'that' goal at Stark's Park from 20 yards. He permanently replaced the hapless Black, and looked to have a bright future at Rangers, with the majority of supporters backing him as a first team regular.

When Mark Warburton took over at Ibrox during June, one of the first acts he carried out was to demote Murdoch to the U20s at Murray Park, citing a great number of fans to question why.
With this young talent shining so brightly last season for the first team, why did Warburton immediately dismiss him to the Academy? Subsequently The Magic Hat has ended up, as exclusively broken to you on Ibroxnoise.co.uk, loaning the defensive midfield anchor out to League 1's Cowdenbeath, much to the dismay of a great many fans.
And yet, while many express disappointment at the move, almost all observations add a disclaimer of 'In Warbs we trust'.
The truth is Warburton has got absolutely everything right so far. Everything. Not a single mistake. The man is human and he will err from time to time, but thus far, even in only 10 short weeks, Warburton has earned the right to do what he borderline likes; 8 wins from 8 with 30 goals in the process is testament to that.
Ergo, even though a number of fans are not overly supportive of Murdoch being loaned out, they nevertheless trust the manager's judgement.
Why has he been given to the Blue Brazil? I am no Mark Warburton and he would forget more about football in an hour than I would learn in my life, but if I could tell Murdoch was too slight, lacked presence, and was not particularly efficient at breaking up play (for a defensive midfielder) yet then a master like Warbs certainly could.
Murdoch has pace, and reasonable positional sense, but he has much learning to do about match play, and understanding the sport. To be a defensive mid, having an intuitive understanding of how to defend in the middle of the park is vital, and it is something Murdoch lacks at the moment; a few months in a more physical league at a strong physical team like the 'Beath is precisely what he needs.
He needs to learn how to be a 'destroyer' and Warburton believes Cowdenbeath in League 1 is the ideal location to develop his trade.
And if Warburton says it, who are we to question that?