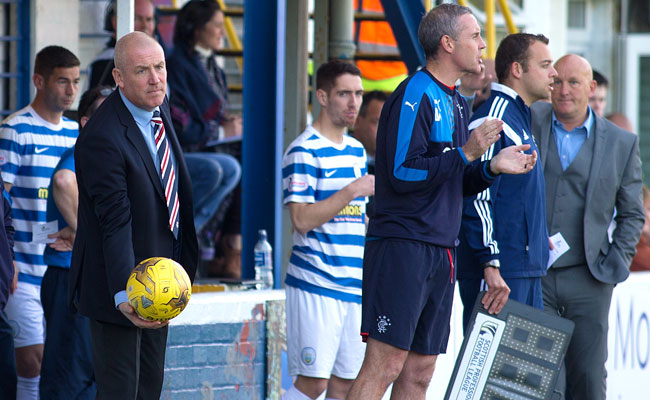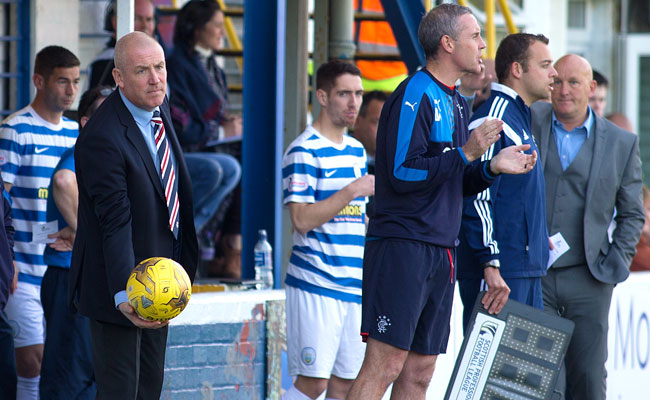 Mark Warburton has once again dismissed the criticism Rangers received following the defeat to St Johnstone, with more than a sense of exasperation.
The reaction to the loss castigated everything from his players' confidence, to his tactics, to the level at which the players actually operate, and frankly Warburton has had more than enough of it.
He said:

"We had to (get back to winning ways). People were saying the boys had been riled, and they were riled because we had played 11 and won 11, and I think a bit of respect was due there because of the work ethic, the quality and the commitment of the team."
It is once again the concept of 'disrespect' rearing its head again – while Colin Hamilton insulted the very principles of football by calling Oduwa's skill 'disrespectful', Warburton takes the opposite stance by viewing the (over the top) criticism of the side's loss in the League Cup as disrespectful.
"To say that self-belief was shattered and they required a reality check was, to me, disrespectful, so it's great that the team could come out and play as they did."
Evidently Warburton has been riled by the sheer volume of the vitriol aimed at him and the side since they lost, and the comfortable victory at Cappielow was certainly a decent response.